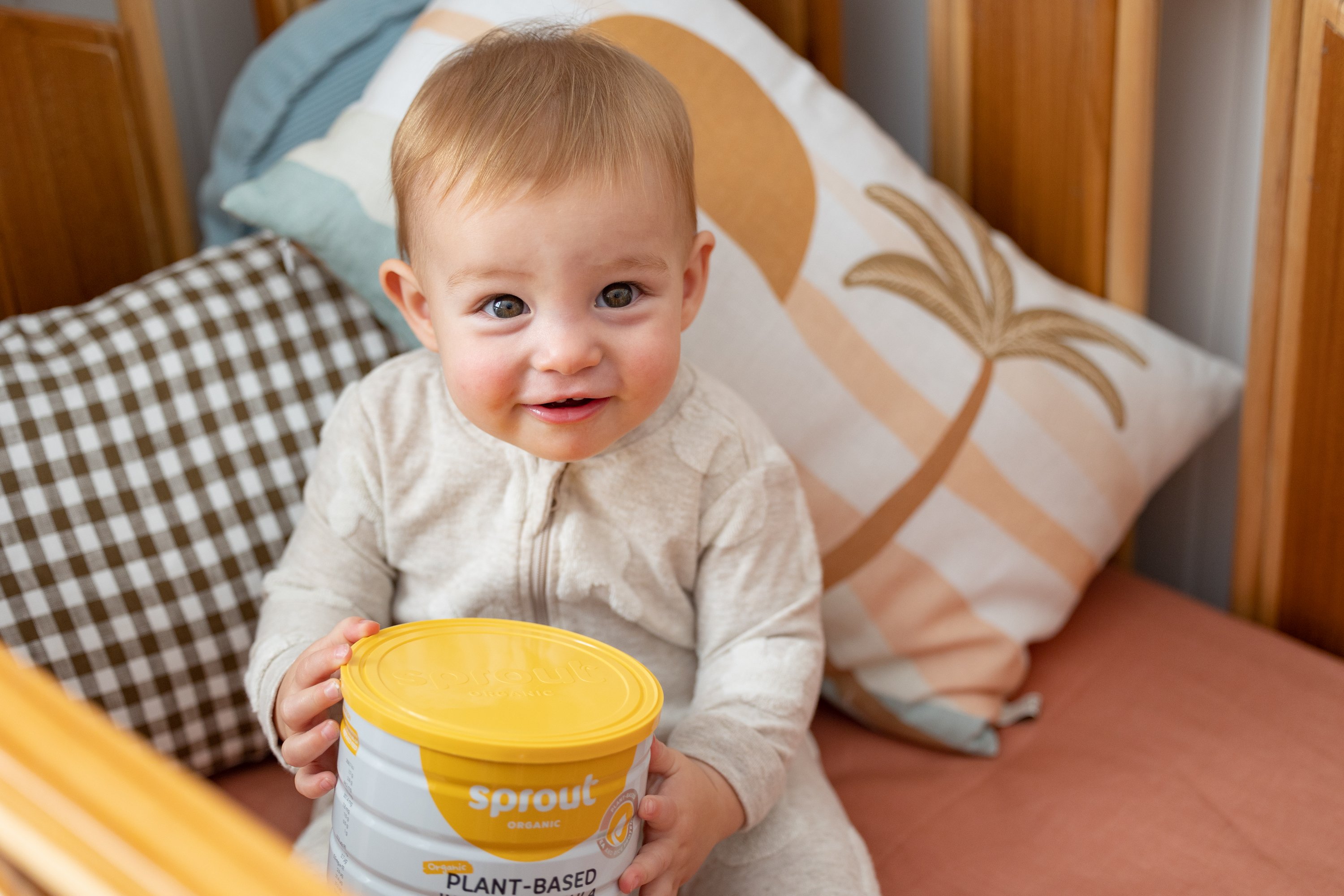 Gold Coast, QLD (27/07/2023) — Sprout Organic Pty Ltd ("Sprout" or the "Company"), — Sprout Organic Pty Ltd ("Sprout" or the "Company"), the Australian infant formula company behind the world's first vegan and organic infant formula, today announces the launch of its crowdfunding campaign in collaboration with Birchal, Australia's leading equity crowdfunding platform.
Sprout Organic's investment campaign presents an exciting opportunity for its customers and supporters to become partial owners. The funds raised will primarily be used to expand Sprout Organic's international growth, solidifying its position as a "first to market" brand.
"With the downturn of conventional VC funding, choosing non-traditional funding sources, like crowdfunding with Birchal, has been a strategic decision for us as an innovative brand. It not only allows our valued community of customers and supporters to become stakeholders in our mission, but it also reflects our commitment to embracing progressive approaches that align with our vision for a sustainable and conscious future. This campaign is a testament to the power of collective support and our belief in the positive impact of grassroots initiatives. With the help of Birchal and our dedicated community, we are confident in achieving our goals and making a lasting difference in the infant nutrition landscape," said Sel Berdie, founder and CEO of Sprout Organic.
According to Food Standards Australia and New Zealand (FSANZ), more than 50% of infants suffer gastrointestinal symptoms when consuming traditional dairy and soy-based formulas. Additionally, dairy and soy are among the top three most common food allergens for children. This sets Sprout apart with a distinctive point of difference as a rice-based formula that is completely free from dairy and soy, all while meeting the exact nutritional requirements outlined by FSANZ infant formula nutrient standard 2.9.1, which is the same for all infant formulas sold on the Australian market.
"At Birchal, we believe in supporting visionary companies like Sprout, who are dedicated to making a positive impact on both health and the planet. Sprout Organic is pioneering a new path in the industry, and we're honoured to be a part of their journey. Together, we can empower families with healthier choices and shape a more sustainable future for generations to come," said Matt Vitale, CEO of Birchal.
Sprout Organic has earned national distribution across 2,000+ stores in under 24 months of trading, including esteemed pharmacy chains such as Chemist Warehouse and TerryWhite Chemmart. The company's commitment to serving families extends beyond borders, with customers from over 50 countries purchasing Sprout products through its ecommerce platform. In addition to ecommerce, Sprout Organic has formed international distribution partnerships in Malaysia and the United Arab Emirates.
In 2022, Sprout Organic's plant-based infant formula was crowned 'Best Children's Product' at the World Food Innovation awards in Europe.


Contact: Nadia Schilling, nadia@sproutorganic.com.au, 0469 545 424


Photos & Footage: https://drive.google.com/drive/folders/1Sn0eF9wv62Fx97F11er3Ls8NVUgVmxo_?usp=sharing
Interviews with Sel Berdie, Sprout CEO and ex-Gold Coast Titans player available on request.
###
About Sprout Organic
Sprout Organic is an Australian children's nutrition company which creates organic, plant-based infant formula, and healthy plant-based snacks for kids. Its mission is to provide children and their families with access to nourishing plant-based food products across the globe. Approved by leading paediatricians and biotechnologists, in June 2021 Sprout launched its world-first plant-based and organic infant formula, disrupting a 120 year old industry that has seen little to no innovation beyond dairy and soy.
About Birchal
Birchal is Australia's leading equity crowdfunding platform, empowering businesses to connect with their community of supporters and raise capital to fuel their growth and innovation. As the trailblazer in the equity crowdfunding space, Birchal has raised over $95m across over 125 campaigns, helping businesses achieve their goals and create a lasting impact.