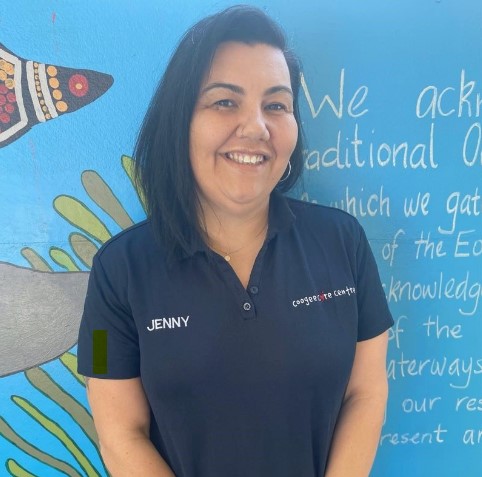 Jenny Collins says it's difficult to pick just one favourite thing about being an educator.
But if the director of Coogee Care Centre had to choose, it would be building relationships with children and families and learning about their values and cultures.
"It's all about the kids, I love having a chat with them and getting to know them," Ms Collins said.
"I love being silly, having fun, singing, dancing and being active with them - but also having them know I'm the person they can trust to talk to about anything.
"We're helping them develop social skills, self-help skills, life skills and to build resilience."
Ms Collins worked in long day care for a decade before joining Coogee Care Centre 12 years ago.
She is one of many educators across Australia preparing to mark National Out of School Hours Care Educators' Day on July 26.
She said her service was inviting educators to dress up for an afternoon tea on site, where they will be presented with certificates of thanks. She has asked the children to write what they value about their educators and will include some of these words on bunting to be hung around the service.
"I think OOSH [Out Of School Hours] is often the forgotten part of the sector and educators need to know what they're doing is amazing," she said.
"It's paramount we're seen in the sector as just as important as anyone else.
"I say to my staff 'Whether you're here five minutes a week or 65 hours a week, everyone is here for a reason, needed for a reason and has a purpose'."
Wilberforce Out of School Hours Care director Roslyn White came up with the idea for National Out of School Hours Care Educators' Day in 2019 after an attempt to see OSHC educators recognised on Early Childhood Educators' Day.
Ms White sought support from peak body the Network of Community Activities and helped organise the inaugural event in 2020.
"The amount of time some children spend in outside school hours care is as much time as they spend in school," Ms White said.
"We help educate these children – we have our own curriculum we need to follow and it's not just playing with them, whatever we're doing with them we're doing intentional teaching.
"We're a community service that supports families and become an extension of families."
Ms Collins said OSHC services played a critical role in the lives of children and families, especially during the pandemic when they provided consistency and continuity.
"When kids were coming to school during lockdown, they didn't know who their teacher was going to be, what kids were going to be here, what classroom they were going to be in - but when they came to Coogee Care they knew what was going on," she said.
Ms Collins said she relished improving her professional knowledge, networking with her director colleagues and hoped to draw more people to the sector.
She has diplomas in children's services and leadership and management and is studying a certificate four in assessment and training so that one day she can help teach others.
"Every day you learn something new - it challenges you every day," she said.
"If you give it time, you can see where the hard work pays off."
Contact details:
ece.media@det.nsw.edu.au