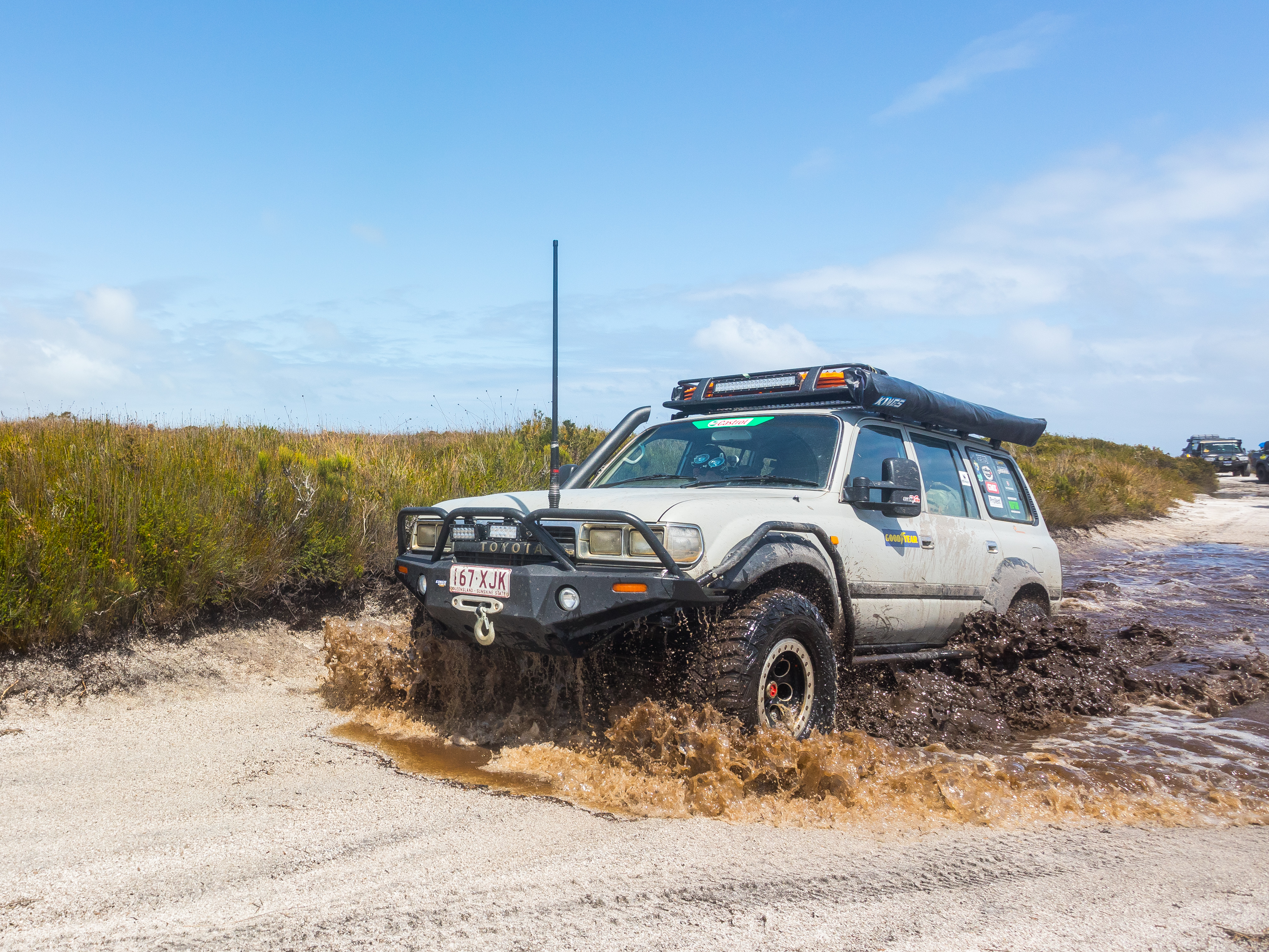 The Club 4x4 Insurance Show N Shine competition is making its way to Melbourne for the National 4x4 Outdoors Show, to be held at the Melbourne Showgrounds from 18-20 August 2023.
With great prizes to be won, and bragging rights on the line, Melbournians will have the opportunity to showcase their pride and joy to peers and public alike, inspiring visitors with their builds.
Now split into two core categories, the Show N Shine focuses on Rough & Tumble entries, with a focus on functionality and off-road capabilities, plus Terrific Tourer, which emphasises both on and off-road capabilities, towing, fuel-efficiency, rapid deployment at destinations and long-haul reliability.
Both divisions are split along pre and post-1998 lines, with participants competing for a range of prizes.
Local entries are invited to take centre stage at Australia's premier outdoor lifestyle exhibition, with the call for entries now open and which can be lodged online for free via www.4x4show.com.au/melbourne until the end of July.
All successful shortlisted applicants will receive two free tickets, plus prime parking within the show on either the Saturday or Sunday, with the winner of each category taking home top honours and a cash prize, while runners up will also receive a trophy and prizes.
Outside of the Club 4x4 Insurance Show N Shine competition, a host of special features will ensure visitors leave the show fully equipped and ready to start their next big adventure.
In addition to all the displays from the industry's leading 4x4, caravanning and camping brands, this year's 4x4 Show will continue to showcase many interactive areas for visitors.
Crowd favourite the Outback Stage, will steal the limelight as it showcases a dynamic lineup of some of the finest and funniest outdoor personalities Australia has seen, including Aussie Arvos, Jacko & Jesse, Sam Eyles, Sam Young, Aaron (Az) and Ty Fenwick. Cassie from Girls Day Out will run sessions and activities designed to help females get outdoors and learn about 4WDing in a safe and empowering space.
Designed to handle the harshest of Australian conditions the Isuzu D-MAX has everything you need for your next adventure, check out the Iron Summit and see it from all angles. If adrenaline-fuelled, heart pounding excitement is more your style, then get ready for the thrill of a lifetime with our BMX stunt shows promise to have you on the edge of your seat.
You won't want to miss your opportunity to Win the Toyzuki 39.5; a one of a kind chopped Suzuki Jimny with all the works, and custom built with Australia's leading 4x4 brands. Entries can be lodged for free online via https://toyzuki.com.au/#shopify-section-1591135824967, with the winner drawn live during the show.
Have yourself an unforgettable wildlife experience with the team at SSAFE & Black Snake Productions, who will be on hand giving show visitors the opportunity to experience a one-of-a-kind encounter with Australia's special native animals.
With so much to see and do, the Outback Bar is the perfect place to relax, with refreshments and live music from Melbourne Country-Rock crooner Cush Ryder, before heading back to check out all the top products and deals.
The National 4x4 Outdoors show is an event not to be missed, get all the gear, advice and inspiration you need to ensure your next getaway is a great success.
Tickets are on sale now and can only be purchased online. For more information, check out the website at https://4x4show.com.au/melbourne
[Ends]
Contact details:
For Further Information:
Vicky De George
Media Relations
National 4x4 Outdoors Show
Phone: 0405 151 485
Email: vicky@mediacomservices.com.au