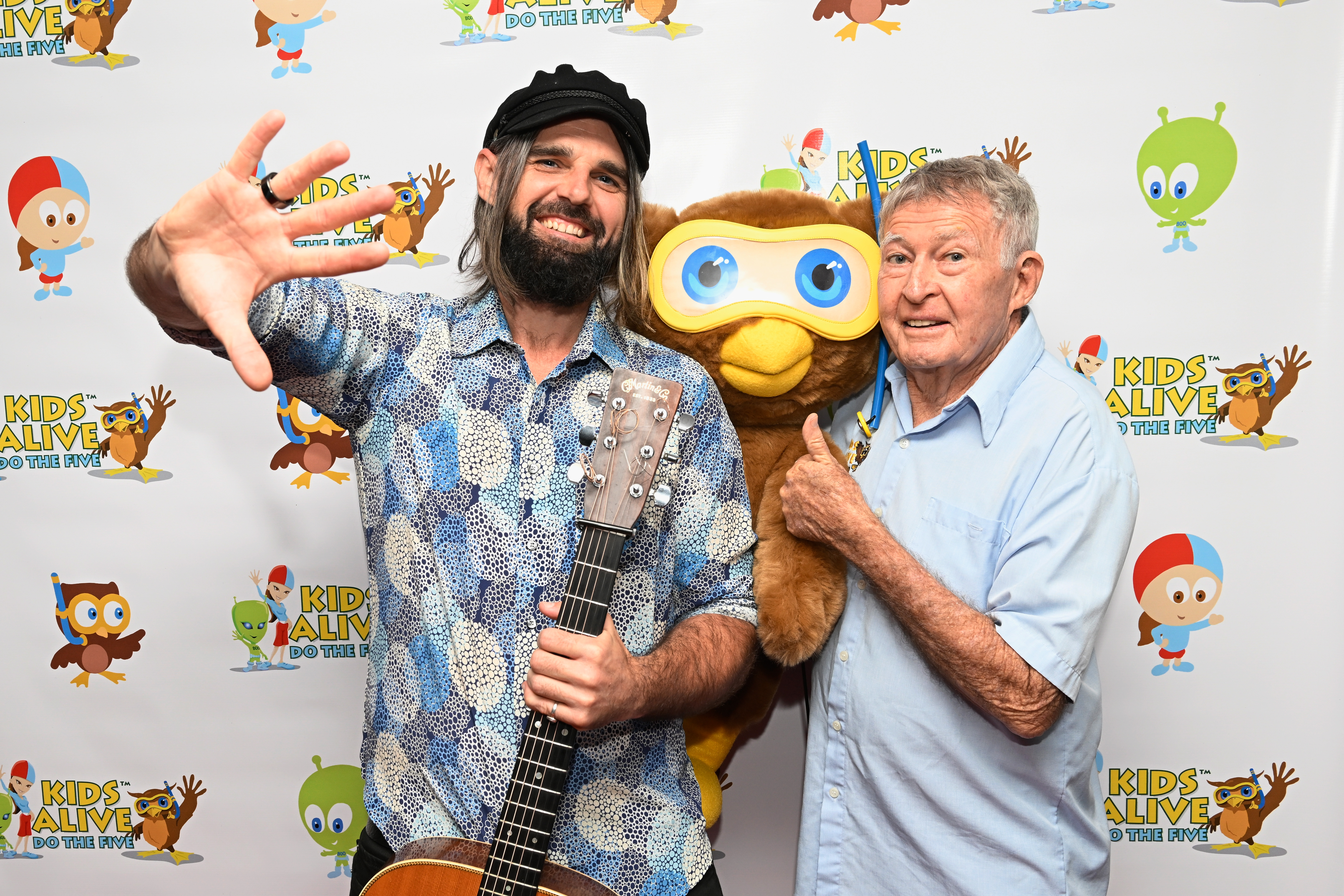 Kids Alive Do the Five, a leading education organisation dedicated to promoting water safety for children under five, is launching "Super Eyes", the first of eight new water safety songs.
"Super Eyes" highlights the crucial role of supervision when children are in or around water and cleverly uses the concept of 'super eyes' to capture attention and engage young audiences.
Emma Lawrence, Managing Director of Kids Alive Do the Five, said the timing of the launch coincided with the winter months when swimming lesson attendance dropped.
"It's important to keep water safety messaging top of mind for both kids and their carers right throughout the year and this new song emphasises one of the most importance aspect of water safety- constant supervision - but in a new fun way for families to enjoy.
Emma said it had been over a decade since the first Kids Alive songs were created.
"We have been spreading water safety messages to families for over 20 years now and it was time to freshen things up and spread our message to a new beat. We are so excited to introduce 'Super Eyes' to families everywhere. With its catchy melody and playful lyrics, we hope this song will not only entertain children but also serve as a valuable reminder of the critical role adults play in keeping them safe around water."
Popular Gold Coast singer Ryan Gittoes wrote the eight new catchy songs for Kids Alive, based around water safety scenarios at the beach, in the pool, in the bathtub and at the farm. He said it was an extra special experience to write and record the songs, as along with other young backup singers, his 8-year-old daughter Cedar performs harmonies with him.
"The songs are really fun and catchy and teach kids to be aware around water in a variety of settings," Ryan said. "They're also a celebration of water and that special connection we have with it and also how water activities are often a special, shared experience between parents and their kids."
Supported through funding from the Department of Health and Aged Care, Federal Minister for Aged Care and Sport and mother of three Anika Wells, recognised the extremely important work Kids Alive – Do the Five had been undertaking for over twenty years.
"Their mission is simple – to reach as many under 5s throughout Australia with water safety messages and reduce the incidence of drowning in this age group to zero," she said.
"It's so important for young children to learn about water safety and become competent swimmers and it is something that needs to happen all year round. Free resources like the songs help to achieve that in a special and engaging way."
Super Eyes will be available on Spotify from Friday July 28.
For further information please contact Trina McColl at Ignite PR on 0413 922 284 or at trina@ignitepr.com.au