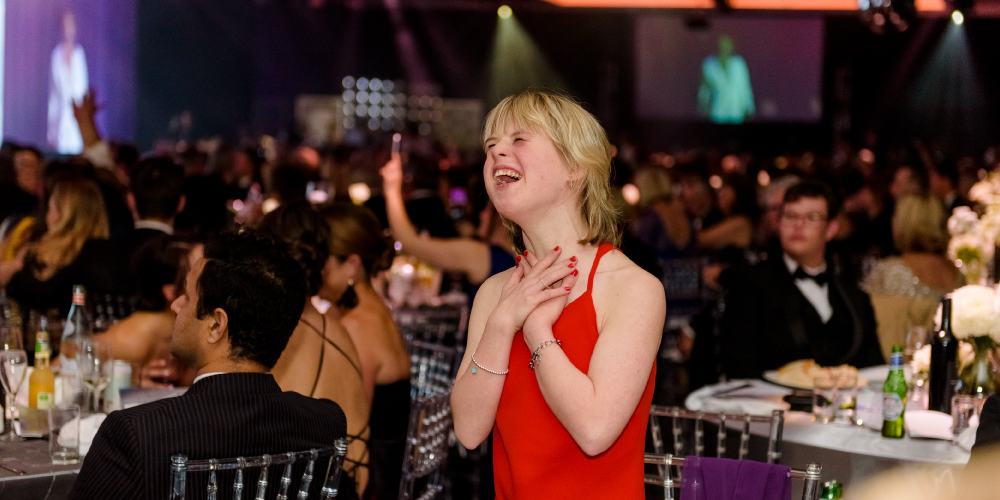 The annual STEPS Grand Winter Ball is set to dazzle once again, bringing together the community for an unforgettable evening in support of a great cause.
Presented by Prima Commercial Fitouts, this year's black and white themed event promises to be an elegant affair filled with heartwarming moments, world-class entertainment, and a shared commitment to create a brighter future for young adults with disabilities and autism.
STEPS Managing Director, Carmel Crouch, expressed her excitement for this year's event, saying, "The STEPS Grand Winter Ball is a remarkable celebration of hope and determination. We are immensely grateful to our presenting partner, Prima Commercial Fitouts, and all the partners, donors, and attendees who have made this year's Ball possible. This evening is about empowering our students at STEPS Pathways College to embrace their potential and live life to the fullest."
The STEPS Grand Winter Ball serves as a major fundraising event for STEPS Pathways College, a unique education and training institution that equips young adults with disabilities and autism with vital skills and opportunities for an independent and fulfilling life. The proceeds from the Ball will go towards expanding the College's programs and providing life-changing experiences for its students.
The highlight of the evening will be a captivating performance by the talented singer, Paulini, who is currently wowing audiences on Channel 7's Dancing with the Stars. Her soulful voice and engaging presence are sure to mesmerise guests, making it a night to remember.
This heartwarming gala is not only an opportunity to enjoy an evening of elegance but also to make a meaningful difference in the lives of young Australians with disabilities and autism.
For more information visit https://www.thestepsgrandwinterball.com.au/
Key Facts:
What: The 2023 STEPS Grand Winter Bal
When: Saturday 29 July - 6 pm
Venue: The Sunshine Coast Function Centre, 19 West Terrace, Caloundra
Who: His Honor Judge Steve Middleton, Andrew Wallace MP – Federal Member for Fisher, Sunshine Coast Mayor Mark Jamieson, Deputy Mayor Rick Baberowski,
Cr Terry Landsberg, Cr Jason O'Pray, Cr Joe Natoli, Paulini Curuenavuli, the local business community and supporters of STEPS Pathways College.
About us:
About STEPS Pathways College
As the first and only boarding college for people with a disability and autism in Australia, STEPS is leading the change to create a new and brighter future for our students, and all young people with a disability and autism throughout the country. At STEPS Pathways College, students learn independent living skills through a combination of classroom and community-based training, as well as everyday life skills learned on College campus accommodation and facilities that reflect true independent living.
Contact details:
Maria Nguyen – Marketing Officer
STEPS Pathways College
Phone: 0466 685 201
Email: marian@stepsgroup.com.au