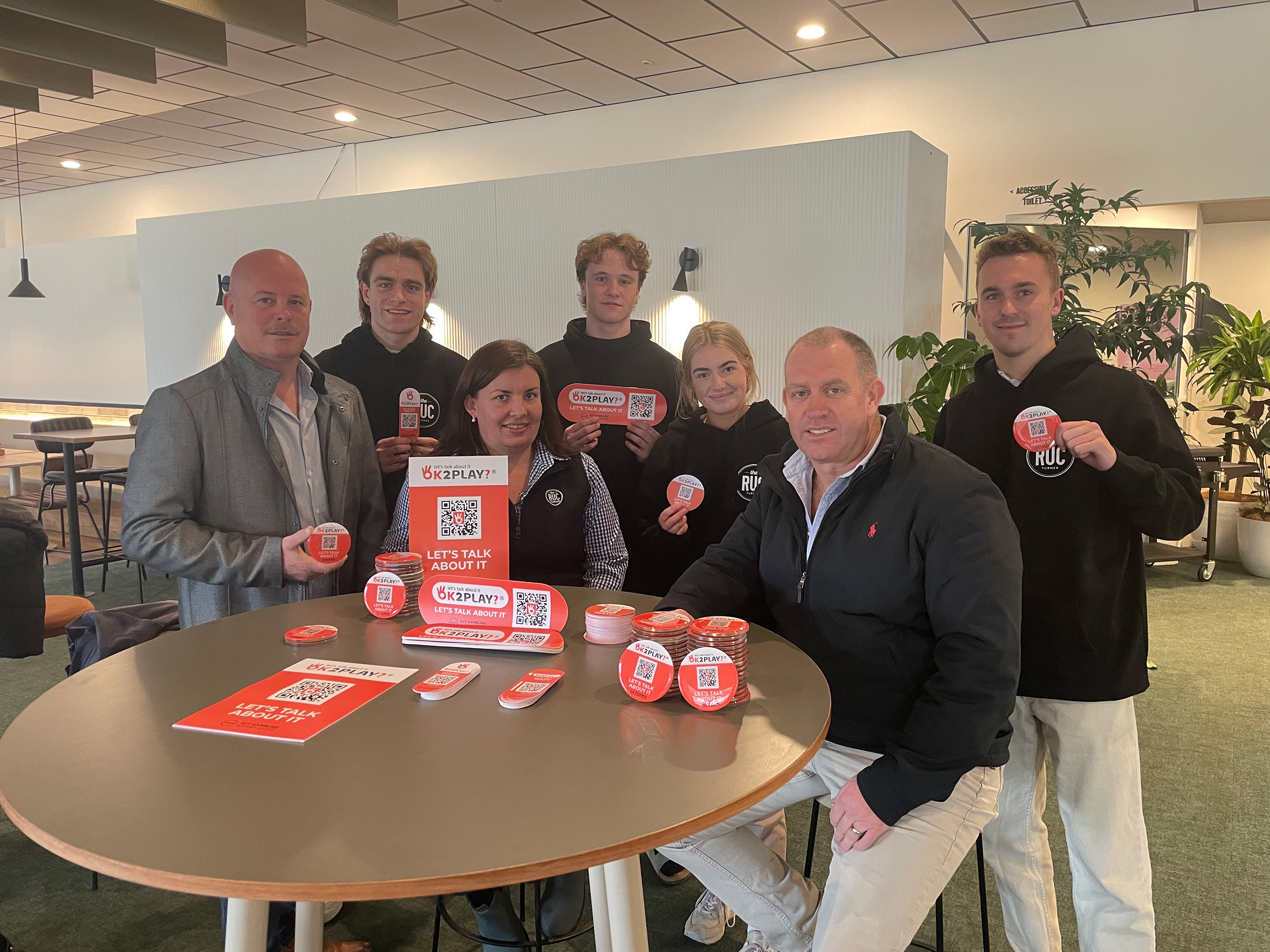 Innovative Australian venue The RUC, based in the ACT, has been operating well ahead of the curve when it comes to player and staff protection, implementing a newly developed Australian technology platform in recent weeks.
Termed OK2PLAY?, this cutting edge technology prompts patrons to respond to the question, "OK2PLAY?" at various points throughout the venue. Patrons respond using the press of a button.
Patrons who respond yes will have a relatively unchanged experience.
For those feeling susceptible or uncertain, the OK2PLAY? technology triggers a private in-venue response from staff to assist, and these patrons are then linked with support services.
Originally opened in 1958, the Club successfully operated for many years, and in 2014, the ACT Rugby Union Club and the Canberra North Bowling Club merged to become one entity known as the RUC, situated at their current site in Turner, ACT.
Since then, the Club has gained an enviable reputation for being Canberra's most fun, accessible, and welcoming venue with patrons and members ranging across all ages and backgrounds .
Set in the leafy surrounds of Turner with a beautiful view of Black Mountain, the Club has a full range of offerings including bar, bistro, TAB, gaming room, ATMs, parking, bowling greens, and two sun decks to enjoy those long summer days.
Speaking with the Secretary Manager, Jeremy Wilcox, who has been with The RUC for over 20 years and in his current role for 15 years, Mr Wilcox explains how The RUC is involved in their community and also getting on the front foot of problem gambling and implementing change for the betterment of the community in the area of mental health, by implementing OK2PLAY?
"We are a classic community club for the inner north of Canberra and we have university students, bowlers, families and all demographics who come along to The RUC to use our facilities, which include the bistro area, bar, dining room, gaming facilities, the real grass bowling greens, the large outdoor areas, and even the meeting room facilities that we have in place for the community to use."
"As a venue, we are set up to support lawn bowling and rugby union as well as other sports in the inner north. In the ACT, there is a requirement to give 8% of net gaming revenue to community groups. We go above that, and give over 55% of net gaming revenue to community organisations and we are also a social base for a lot of sporting groups throughout Canberra."
"With the introduction of OK2PLAY?, we aim to improve the support systems and help keep our members safe from gambling harm. At the Club, we take our social licence seriously, and with our gambling facilities we have a responsibility to keep our players safe. Harm minimisation is really important for all Clubs, and we want to be the safest Club in the country. As we strive for that, we believe that OK2PLAY? is the step forward to doing that," Mr Wilcox continued.
"This platform is a direct message from the Club to all of our members to ask them if they are OK to use all our facilities along with our gambling facilities, and if they are not, it gives us a really great vehicle to initiate all the other programs we have available to us, to look after them, both from a gambling perspective and a mental health perspective."
"The most important thing that is missing at the moment in terms of harm minimisation and helping a person who may have a gambling problem, is the human to human connection and direct contact between one of our staff and a patron. It is often very difficult for our staff to know if a patron has an issue with gambling, but with this mechanism of a patron being able to reach out discreetly, then we can initiate some involvement and advice, and direct them to Relationships Australia for example, and the patron can gain the help they need from then on."
"We have over 11,000 members at The RUC, and by introducing OK2PLAY? we are not only looking after them, but are directly asking our community to make our gaming facilities fun and a source of entertainment without becoming a problem," Mr Wilcox said.
Bryan Te Wani, CEO of OK2PLAY? said, "OK2PLAY? is a simple and effective technology that bypassed all the barriers society may put up for people to seek help."
"The anonymity of technology means people don't have to consider who they might ask, what they will say, or what that person might think if they approach them for help. OK2PLAY? removes all those hurdles to capture patrons in action and prompt them to stop for a moment and consider, "Am I really OK to do this right now?"


"If a patron is no longer enjoying the experience and is struggling in that moment, venues have a social license to care for these patrons and take their social licence and responsibility seriously, for the patron, staff and community."
"What OK2PLAY? provides is a tool for gambling, mental health and protecting players, while also protecting staff, who have previously been responsible for the incredibly difficult task of recognising vulnerable patrons", Mr Te Wani continued.
"OK2PLAY? is the technology platform that is the springboard that brings people together to have a human to human connection."
OK2PLAY? technology provides venues with staff protection as the platform acts as the first level of detection and recognition for identifying at-risk patrons.
In an era when gambling and mental health is at the forefront of Australian industry, the OK2PLAY? digital technology is providing a pioneering platform that can protect the people that need it and give the tools for the individual venue leaders to deliver this in a simple but meaningful way.
Contact details:
Debra Clarke
0432 337 286
debra@roundboxmedia.com.au