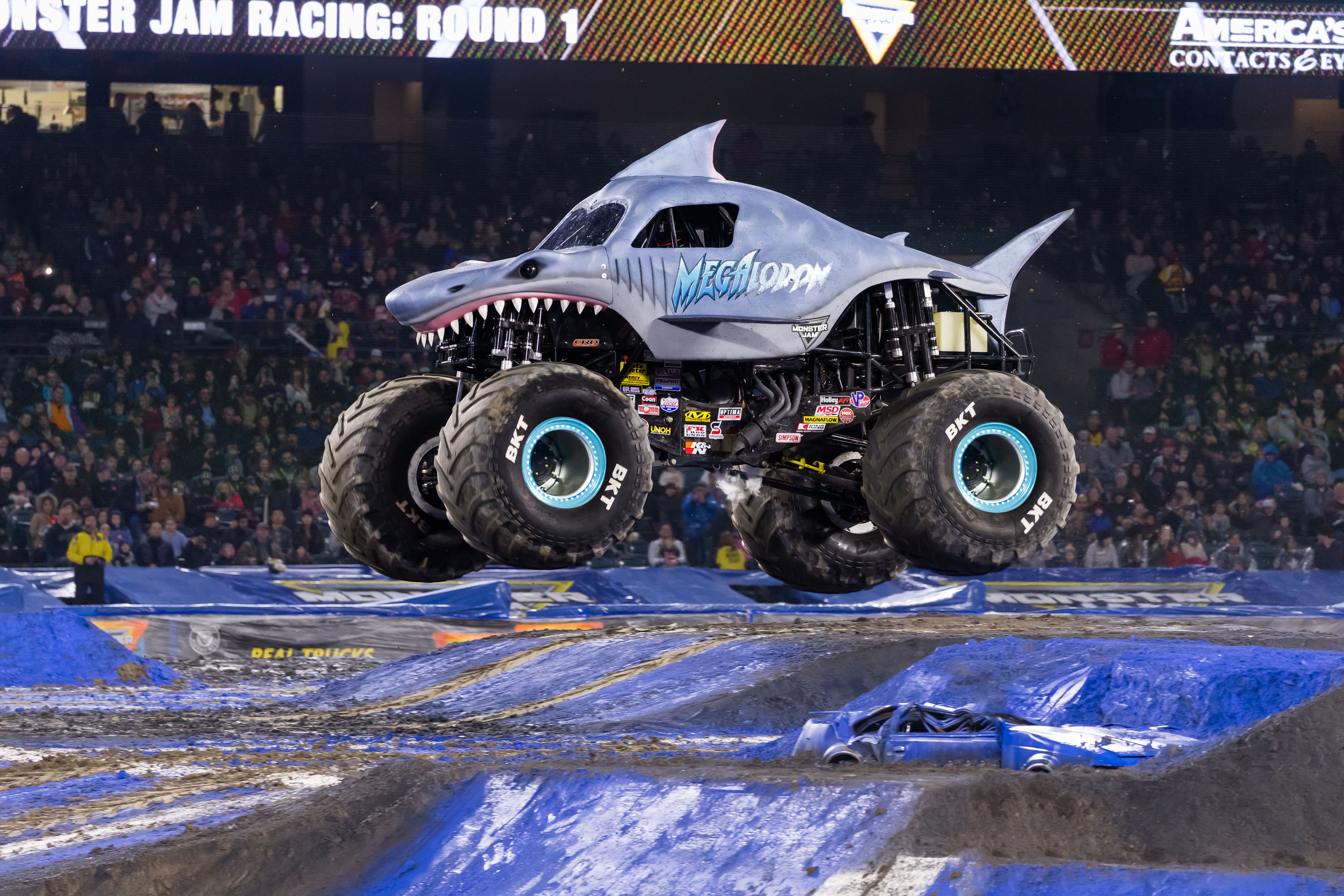 Monster Jam® Returns to QUEENSLAND – October 21 over two HUGE events!
The most action-packed and full-throttle family fun motorsport in the world roars into the Gold Coast for the first time EVER!
QUEENSLAND (Thursday 27 July 2023) – This. Is. Monster Jam™! The most unexpected, unscripted and unforgettable motorsports experience for families and fans in the world today returns to QUEENSLAND after six years, set to tear up the dirt on the Gold Coast for the first time ever, over an adrenaline-charged two events at CBUS Super Stadium on Saturday October 21.
Imagery and vision here
At Monster Jam®, world champion athletes and their 12,000-pound monster trucks compete in wide-open competitions of speed and skill. Monster Jam also features a post-halftime, breath-taking Freestyle Motocross (FMX) exhibition, including an FMX best trick competition.*
Monster Jam. As Big As It Gets!™ Fans can sign up for free to become a Monster Jam Preferred Customer and get exclusive access to the pre-sale offer code.
Advance tickets will be available to Monster Jam Preferred Customers starting Tuesday, 1 August at www.ticketek.com.au/MonsterJam before tickets go on-sale to the general public Tuesday, 15 August.
Who's Coming to Queensland? Just an all-star lineup of EIGHT skilled athletes battling for the championship! Here's the first four, with the remaining four to be announced soon!
Matt Cody gets behind the wheel of the black and green wrecking machine, the legendary Grave Digger®.

Chelsea VanCleave

grabs the bull by the horns in El Toro Loco®.
Fan-favorite Charlie Pauken aims to take a bite out of the competition in Megalodon®.

Blake Granger

has his eye on the event championship driving Max-D™, which is celebrating its 20th anniversary this year.
When asked about returning to Queensland after six years away, Charlie Pauken driver of fan favourite Megalodon said he was extremely excited! "Many special Monster Jam fans have been asking when I would be returning to Australia, and I can finally confirm I am coming back in October! It's like a family reunion to me! I've never been to the Gold Coast, which makes it all the more worthwhile. I love our international travel, experiencing new places and fans everywhere we go. I expect Megalodon to be a mega hit on the Gold Coast!" he said.
He described the show as unpredictably, historically, mega forever excitement!
This excitement begins at the Monster Jam Pit Party. Fans can see the massive trucks up close, meet their favorite drivers and crews, get autographs, and take pictures. 2023 activities including the Sand Box play area, Spin Master remote control truck course, and a colouring station. This fun-filled experience is the only place that allows people to get up close access to the Monster Jam teams and get an insider's look at how these trucks are built to stand up to the competition. Then, Queenslanders fans will be on the edge of their seats as world-class drivers show off crazy skills and all-out racing in fierce head-to-head battles for the Event Championship. Engineered to perfection, the 12,000-pound Monster Jam trucks push all limits in Freestyle, Skills and Racing competitions. Fans are encouraged to get to their seats early to experience Monster Jam Trackside approximately one hour before the event start time. Featured festivities include competition previews, driver interviews, opening ceremonies and power rush truck introductions.
Monster Jam drivers are trained, world-class male and female athletes who have mastered not only the physical strength and mental stamina needed to compete, but the vital dexterity to control 12,000-pound machines capable of doing backflips, vertical two-wheel skills and racing at speeds up to 70 miles-per-hour to produce jaw-dropping, live motorsports action seen around the world. Monster Jam. As Big As It Gets!™
Cbus Super Stadium Manager Kristian Blundell, "Monster Jam will be an event like we've never seen before, with the field transformed into a dirt track complete with ramps and other obstacles for drivers to jump, as well as stunts and competitions of speed and skill. We've hosted NRL, rugby union, soccer, Nitro Circus and of course the recent KISS concert, so we're really pleased to have another great event to showcase the versatility of the venue and hopefully attract more events."
WHEN:
SATURDAY 21 October 2023
1:00pm and 7:00pm | Pit Party 9:00am – 11:30am
WHERE: CBUS Super Stadium, Centreline Place, Robina, Gold Coast
Best transport options to location here
TRUCK LINEUP: Grave Digger® driven by Matt Cody; El Toro Loco® driven by Chelsea VanCleave; Megalodon® driven by Charlie Pauken; Max-D™ driven by Blake Granger; 4 trucks/driver TBA
**Truck and driver line-up subject to change
TICKETS:
Tickets will be available for purchase online at www.ticketek.com.au/MonsterJam
Visit MonsterJam.com for more detailed information on the event and wellness policies.
PHOTO/VIDEO ASSETS: Media can download truck/driver photos and other press materials directly here.
For more info about a Monster Jam event near you, follow Monster Jam on our social media channels: Facebook, Twitter, Instagram and TikTok. Subscribe to the Monster Jam YouTube Channel at http://www.youtube.com/MonsterJam
*Please note FMX demonstration is subject to weather
About Monster Jam
Unexpected, unscripted and unforgettable, Monster Jam® features world-class athletes competing for championships on perfectly engineered dirt tracks that push these ever-evolving, state-of-the-art trucks to the limit. Beyond the 350 global live events each year, the Monster Jam brand extends off the track into the home through products, content and merchandise that keeps the fun alive year-round. For more information, visit MonsterJam.com.
About Feld Motor Sports:
Feld Motor Sports, Inc. is the worldwide leader in producing and presenting specialized arena and stadium-based motorsports entertainment. Properties include Monster Jam®, Monster Energy AMA Supercross, and the SuperMotocross World Championship. Feld Motor Sports, Inc. is a subsidiary of Feld Entertainment, Inc. Visit monsterjam.com, SupercrossLIVE.com, and feldentertainment.com for more information.
For more information, imagery, interviews and adrenaline-filled angles, contact KATH ROSE on 0416 291 493 or email kath@kathrose.com