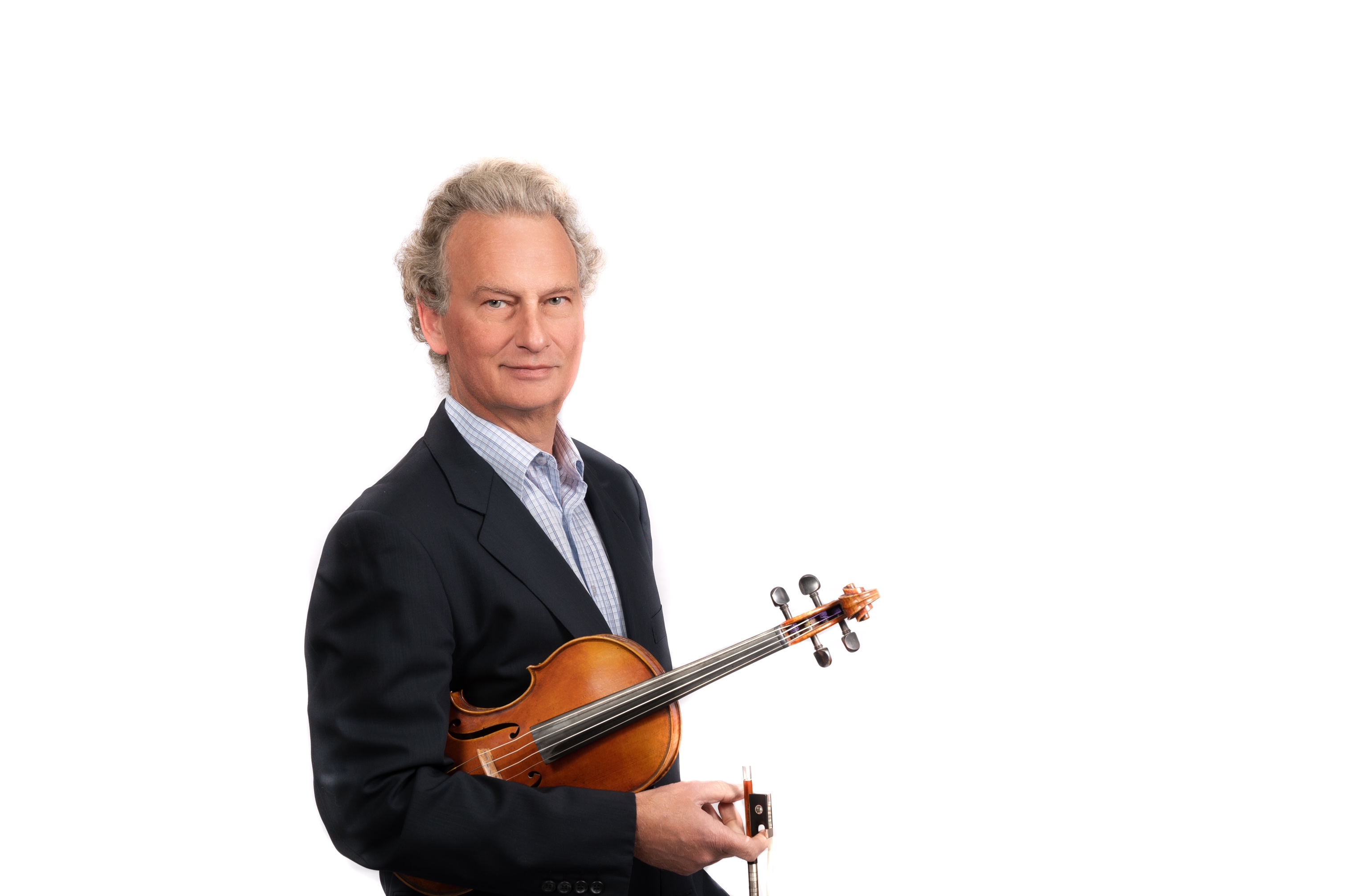 MEDIA RELEASE
4 July 2023
Violinist brings unique Ukrainian work to regional Victoria
Violinist Jonathon Glonek will bring a unique work, written specifically for him by the late Ukrainian composer Mikhail Shukh, as he rolls out his latest series of concerts.
Jonathan will perform a virtuoso program for violin including famous works by Bach, Paganini and Ysaye, as well as Shukh's work Scheherezade's Dreams, in concert across regional Victoria from 14 to 23 July 2023.
"It is my fourth tour of rural and regional Australia to perform music that is not even heard very much in the cities," says Jonathan.
"I am always thrilled by the reception the work receives there and I am particularly excited this time to bring something truly unique – especially at this critical time for Ukraine."
Jonathan travelled to Kiev in 2002 as a guest of the Kiev Festival Symphony where he performed as soloist in the Brahms Violin Concerto. Shukh had recently completed a work for chamber symphony that was also featured on the same program and had made a strong impression.
At the end of the tour the two men had become friends and remained in contact until Shukh passed away in 2019.
"It was a very dark time after the annexation of Crimea when we were very concerned about where things might lead subsequently. But I had in mind to ask Mikhail to write a work for me and so, against that background of Russian menace, I formally commissioned the work."
Scheherazade is a four-movement symphonic work originally written by Rimsky Korsakov. It features many lush violin solos and is universally revered by musicians and audience alike. " Scheherazade's Dreams" takes the form of a series of variations on the themes of the original work.
"It was the very first classical work I heard as child and the themes have still stayed with me to this day," Jonathan says.
The work also shows the way that classical music can remain relevant to modern times.
"There has been a real crisis in contemporary composition for some time as artists struggle to see to where to head next compositionally as culture evolves," Glonek says.
"That's especially difficult as technology such as AI encroaches on human creativity. And many modern works aren't meeting the challenge, being as inaccessible to both performer and audience alike.
"Shukh is a breath of fresh air. He had strong classical discipline and a tight, polished, focus on string instruments but best of all, you could see a real sense of repose in the audience as they respond to his music. A winning formula!"
Glonek's program will also include unaccompanied works by Bach, Paganini and Ysaye.
"Each of these works are each part of the violinist core repertoire and musical bible and with its breakneck virtuosic tempi and deeply lyric qualities I believe Sukh's work has earned its place in such company and will become a popular mainstay of the repertoire," Jonathan says.
This series is part of Jonathan's ongoing project to bring Australia's finest musicians, playing the world's most important classical music, to both cities and to rural and regional audiences who otherwise would not have the opportunity to hear it.
He will be taking the program to Hamilton, Warnambool, Terang, Sale, and Lakes Entrance.
"Classical music is a great gift to everyone, but there are not that many opportunities to hear it in the Bush," says Glonek. "I am trying to change that by bringing work that is not often played even in the cities to rural and regional audiences."
Adelaide-based Glonek got the idea while discussing the lack of regional classical music facilities with fellow musicians he regularly performs with in the major cities.
"There is a wealth of talent in the cities who are passionate about their and I thought, 'why not use that passion to touch the hearts of people in the country, too?'.
"Who knows? Maybe we can inspire young people in the country with a love of music that can quite literally change their lives," says Glonek.
ABOUT JONATHAN GLONEK
Jonathon began touring internationally at the age of 12 and has since developed as a gifted violinist and serious performer. He has presented many challenging and serious programs in solo performances throughout Europe, The United States, Southeast Asia and in Australia.
He has also worked extensively organising and promoting serious classical repertoire to novice audiences in the belief that this can be accessed as a valuable experience by any person. In particular has been strongly committed in bringing performance of classical music to rural communities in Australia and underprivileged communities in Southeast Asia who would not normally have this opportunity to hear such music.
He has given charity performances to local communities in Thailand and in Vientiane, Laos.
Glonek moved to Los Angeles, aged 17, at the invitation of Russian-born American violinist and teacher Jascha Heifetz, to pursue serious musical studies while at UCLA on scholarship. He went on to study in the US and Europe with Alexander Treger, Tibor Varga, and Raymond Montoni. which gave Glonek a unique perspective encompassing on the philosophies of the great figures in 20th century string playing; Auer, Flesch, Casals and Ysaye.
As a performer Jonathon Glonek enjoys an unusually broad and flexible repertoire. He is recognised for his intense personal style in presenting dramatic and impactful accounts of these works. In the course of his performances he has attracted strong critical acclaim for live performances across the range of this repertoire from J.S. Bach, classical sonatas, the romantic virtuoso medium and 20th century works.
Solo violin with Jonathon Glonek
Wednesday 19 July 2023 7:30 PM - 9:15 PM (UTC+09:30)
Holy Trinity Church East Melbourne
193 Hotham St, East Melbourne Victoria
For booking details click here https://www.trybooking.com/events/landing/1078869
For further information contact Jonathan on 0498 720 512