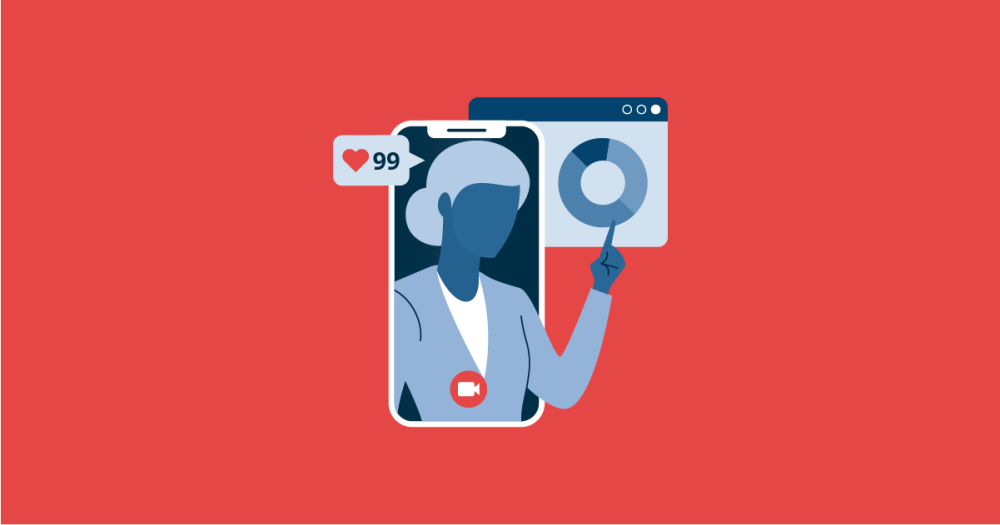 AUSTRALIA - August 31, 2023
[For immediate release]
Leading B2B software search site Capterra has released the results of its latest study on social media video marketing and why it's so important to businesses. According to the report, most (87%) marketers using video ads believe that their company achieved a positive return on investment (ROI) in the past year.
The survey, which includes responses from 255 Australian marketing professionals or executives, also found that brands intend to spend 10-20% more on video marketing in 2023. 21% of those surveyed said 21-30% of their company's total marketing budgets are for video marketing, and more than half (54%) also expect their organisations to spend more in 2023 than in 2022.
The study shows many benefits to incorporating video content into your social media marketing strategy, with 63% of survey respondents citing 'access to a younger audience' as the most important. However, respondents cited 'posting consistently' (58%), 'attracting followers' (52%) and 'creating high-quality content' (47%) as the biggest challenges.
58% of survey respondents who work with organic video content said they feature influencer testimonials, which can help overcome these challenges. The survey also found that 78% of respondents said their product or service was organically featured in an influencer's social media video positively, without a partnership.
Laura Burgess, Content Analyst at Capterra Australia, said: "Marketers may find it useful to incorporate social media into their video marketing strategies to leverage the power of visual content. For companies on a budget, influencers can help when promoting both organic and paid video ads.
"Influencers have built credibility and trust with their followers, and their unique perspective may result in engaging video concepts. As an aesthetic appeal, tone and length of video ads have the most impact on customers, influencers can bring creative ideas to the table to capture the viewer's attention, and potentially, drive product conversions."
The full article is on the Capterra Australia blog. The second part of this two-part study examines whether Australian companies are using generative AI tools to create video content.
Survey methodology:
Data for Capterra's Video Content Marketing Survey was collected in June/July 2023. Results comprise responses from 255 Australian participants. The criteria to be selected for this study are as follows:
Australian resident.

Between 18 and 65 years of age.

Must work within the marketing or executive management departments and perform social media content creation/ management, paid ads, or digital marketing tasks.

The company must use Instagram, Facebook, TikTok, YouTube, LinkedIn or Twitter for marketing purposes and create video content.
Key Facts:
About us:
Capterra is the #1 destination for organisations to find the right software. Our marketplace spans 95,000+ solutions across 900 software types and offers access to over 2 million verified reviews — helping organisations save time, increase productivity and accelerate their growth.
Contact details:
Garry Steel
Marketing Specialist (Australia)
garry.steel@gartner.com