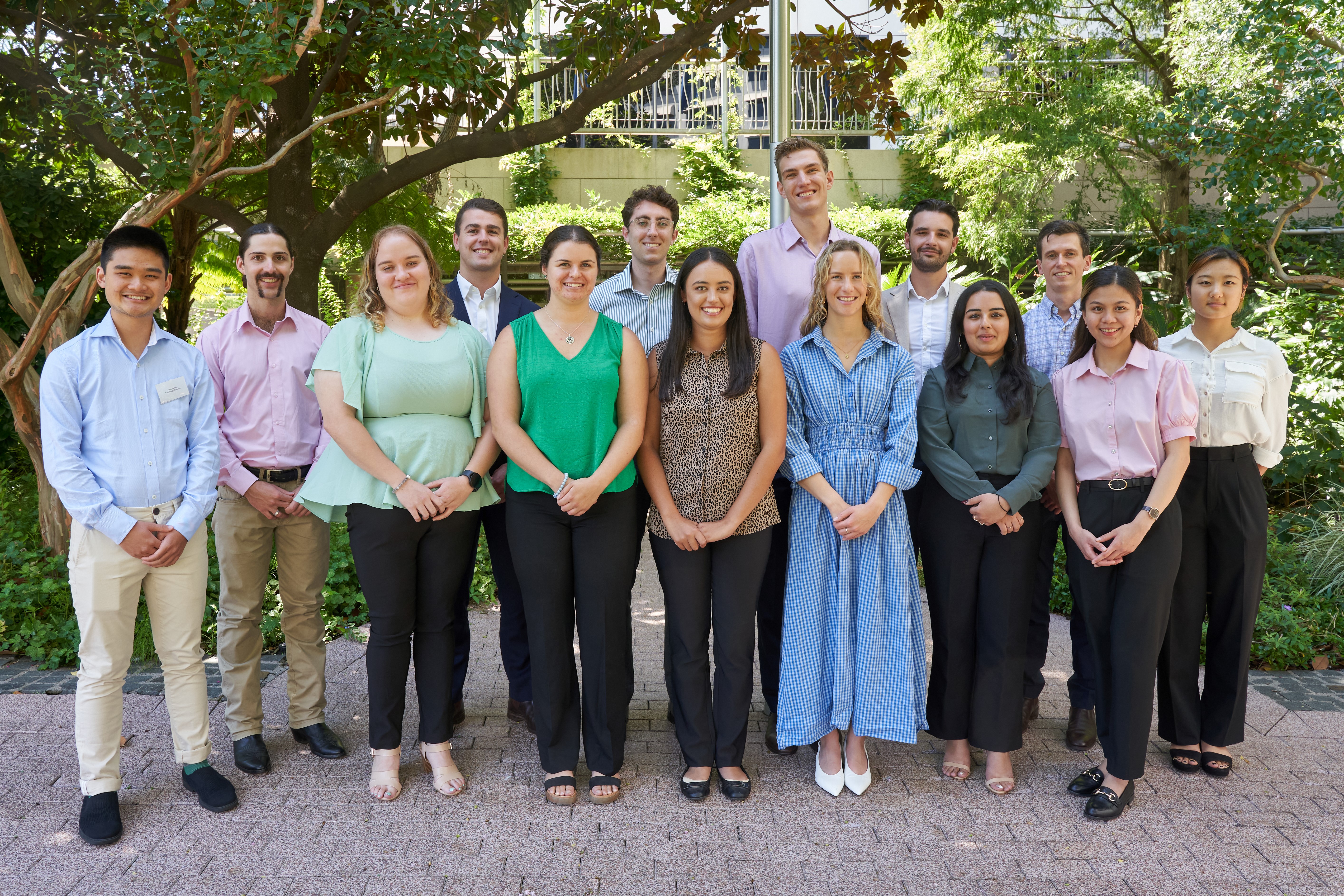 University graduates who have "a passion for and interest in agriculture" are being offered the opportunity to begin their careers with Rabobank, with the opening of the specialist agribusiness bank's 2024 graduate program.
Rabobank is offering places for graduates from around Australia to join the bank early next year, beginning with a formal 18-month graduate program, which kicks off in February 2024. Applications for the program open today.
The world's leading specialist food and agribusiness bank, Rabobank is one of Australia's largest agricultural lenders and a major provider of business and corporate banking services to the country's food and agribusiness sector.
Rabobank Group Executive, Chief HR Officer Belinda Webber said the graduate program, which launched with its first cohort in 2023, offered an exciting opportunity for graduates to embark on meaningful career paths with a global agricultural leader and to work across – and gain skills, knowledge and experience with – one of Australia's leading agricultural and financial institutions.
The bank is seeking graduates for positions in a range of business areas including rural banking, risk management, technology, operations, business transformation and people and culture.
Positions will be offered across a variety of regional and metropolitan locations.
Ms Webber said each graduate would spend time on rotation working across a range of areas within their chosen function as part of the program.
"These rotations are tailored for each graduate, enabling them to spend time across the bank's operations, working with a wide range of teams, where they will learn from and gain experience in each of the areas," she said.
"The program is designed to provide meaningful career development opportunities and to support the graduates to grow in their chosen areas of interest, as well as the chance to be part of Rabobank's inclusive and flexible work culture."
Ms Webber said as part of a global cooperative, Rabobank was committed to being "an organisation where our employees can make a meaningful contribution to our clients and local communities and the wider agricultural sector".
To help accelerate the graduates' career development, she said, each would be matched with a senior leader within the Rabobank business, to act as their mentor throughout the program.
In addition, she said, there would be opportunities for regional and, potentially, international travel.
"All graduates will spend time at a rural or regional branch in Australia – including locations such as Dalby, Moora, Shepperton, Tamworth and Toowoomba – with this essential customer-facing experience encouraging greater appreciation and stronger understanding of Rabobank's unique approach in supporting our customers," she said.
"Rabobank's global network also allows us to include the opportunity for an international assignment in the program, with selected graduates having the chance to work from Rabobank's head office in The Netherlands as part of the capstone project they will undertake," she said.
Ms Webber said since its launch, the graduate program was proving to be an excellent pathway to attract, develop and retain talented young people within the business.
"Since establishing the program in 2023, feedback from both the inaugural graduate cohort and our Rabobank teams has been very positive," she said.
Millie Watson is one of the 2023 cohort of graduates who can attest to the career path opportunities offered to university graduates at the bank.
Ms Watson – who grew up on a cattle property at Woodside, South Australia and, prior to joining the bank, spent time working as a station hand in the Northern Territory, harvesting grain in South Australia and working as a grain terminal operator in Victoria – has completed her first program rotation with Rabobank in Melbourne, and is now heading to Moora in WA for her next placement.
"I chose to join the Rabo Graduate Program for the diversity of experience that it offers," Ms Watson said, "being able to work across different roles and regions is such a special opportunity.
"A real highlight in the graduate program for me thus far has been the mentorship and guidance provided by seasoned professionals," Ms Watson said. "Being welcomed and encouraged by senior employees in a range of teams has helped me to develop practical skills and also gain a broader understanding of the agricultural sector. The bank's commitment to excellence is evident in the well-structured curriculum of the graduate program."
Ms Watson said she was deeply grateful for the enriching opportunities, continuous support and the chance to contribute meaningfully to the agricultural industry through Rabobank's graduate program. "I am confident that the skills and knowledge gained here will be the foundation for a successful and fulfilling career in the field of agricultural finance," she said.
Fellow graduate Will Carr, who joined the bank fresh from a double masters degree (Applied Finance and International Law) moved from Gundagai to Toowoomba for his first rotation, and will start his Sydney head-office rotation in August.
Mr Carr said gaining an understanding of customers' businesses and being able to learn about how people operate their enterprises to produce food and fibre has been a "real eye-opener", especially when being able to gain exposure to various commodity sectors.
"During my first rotation with Rabobank's Toowoomba branch, I had the opportunity to visit cotton farms. Coming from southern NSW, this was my first experience of cotton production – it was fantastic to learn about the soil types, irrigation infrastructure and harvesting machinery," he said.
"The program provides enough structure and flexibility to gain exposure to a broad range of industries within the agricultural sector, while also giving you the autonomy to tune your focus towards your skills and areas of interest through the various rotations.
"As a part of Rabobank's graduate program, I have been provided a platform to launch a career in agriculture – a sector I am truly passionate about."
Applications for the Rabobank Australian Graduate Program will close on August 29, with places offered to the successful candidates in mid-October and commencing in February 2024.
Further information about Rabobank's Australian Graduate Program is available at Rabobank Careers | Graduate Program
<ends>

Media contacts:
Denise Shaw Will Banks
Media Relations Media Relations
Rabobank Australia & New Zealand Rabobank Australia
Phone: 02 8115 2744 or 0439 603 525 Phone: 0418 216 103
Email: denise.shaw@rabobank.com Email: will.banks@rabobank.com
About us:
Rabobank Australia & New Zealand Group is a part of the international Rabobank Group, the world's leading specialist in food and agribusiness banking. Rabobank has more than 120 years' experience providing customised banking and finance solutions to businesses involved in all aspects of food and agribusiness. Rabobank is structured as a cooperative and operates in 38 countries, servicing the needs of more than nine million clients worldwide through a network of more than 1000 offices and branches. Rabobank Australia & New Zealand Group is one of Australasia's leading agricultural lenders and a significant provider of business and corporate banking and financial services to the region's food and agribusiness sector. The bank has 90 branches throughout Australia and New Zealand.