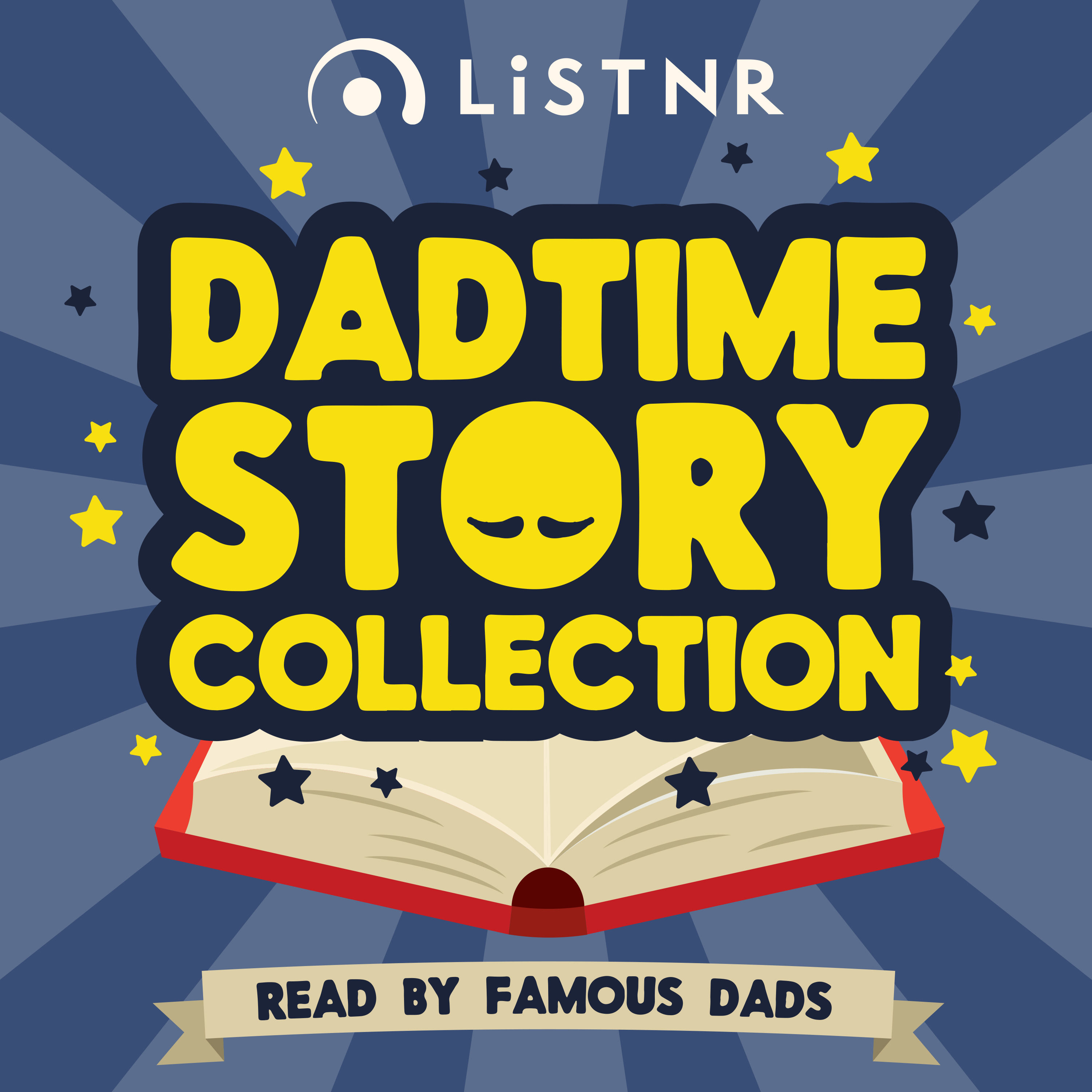 DAD'S ALL EARS THIS YEAR
BEING A DAD HAS CHANGED – SO THIS FATHER'S DAY, GIVE HIM WORDS FROM THE HEART, TIME, AND A LIST OF PODCASTS TO INSPIRE AND ENTERTAIN ON LiSTNR
It could just be the greatest Father's Day gift ever, and it's free! This year forget jocks and socks, and give Dad time; time to listen to other Dads talking about being a Dad, because being a Dad has changed!
Here's what to do: make a great card for Dad, inside tell him why he's the bee's knees, remember to add in some wonderfully interpretative drawings of him (😉), then write down LiSTNR's top five podcasts for Father's Day and a promise to give him time to listen to them; and that's a Father's Day present that Dad will love, keep, listen to, and remember.
LiSTNR's Father's Day Listening List includes podcasts featuring insights from a fresh-to-fatherhood Raph Dixon about being a Dad in the 21st Century with inputs from the likes Aaron Gocs and Osher Gunsberg, chats between The Chaser's Chris Taylor and famous Midwife Cath Curtain about the journey up to and becoming a new dad, and conversations between Dr Daniel Golshevsky (Dr Golly) and parents who have become 'experts' in their child's health.
And as an extra touch, there's a bedtime story podcast that Dad can listen to WITH the kids while some famous Dads and Uncles do the reading, and a wonderful intergenerational podcast about Grandads!
Happy Father's Day!
Dad in Progress
Listen Dad in Progress - LiSTNR Podcasts
One for the new Dads, it's hosted by fresh-to-fatherhood suburban dad Raph Dixon, and features chats with to other dads, parenting experts, psychologists and some familiar voices like Aaron Gocs, Osher Gunsberg, Archie Thompson and Clarke Gayford as they navigate the challenges of being a Dad in the 21st Century.
Birth, Baby and Beyond with Midwife Cath and Chris Taylor
Listen Birth, Baby & Beyond | LiSTNR
Take the incomparable Midwife Cath Curtain who has delivered thousands of babies over her famed 47-year career, and add the journey to fatherhood of Chris Taylor, the Australian creative who's best known as a member of The Chaser team and as creator and producer of the critically acclaimed Foxtel/Binge drama Upright starring Tim Minchin. What's the result? A new season of LiSTNR's Birth, Baby and Beyond, the acclaimed go-to podcast for new parents, but this time, it's through the lens of a dad, exploring the facts, fiction, questions, concerns and hopes of the dads who navigate their own unique, challenging and rewarding journey through pregnancy, birth and parenting.
Dr Golly and the Experts
Listen Dr Golly and the Experts - LiSTNR Podcasts
An inspiring listen for Dad - Dr Daniel Golshevsky (Dr Golly) talks with 'experts'- parents who have, through necessity, become a specialist in their child's – or their own - health journey, from diagnosis to day-to-day treatment and beyond. The stories are told through the voices and hearts of high-profile Australians as they talk to Dr Golly, a Melbourne-based paediatrician, former Chief Resident Medical Officer at The Royal Children's Hospital in Melbourne and father of three. Guests include AFL Great, Jonathan Brown as well as players Jordan Lewis and Jarryd Roughhead, fitness guru Tiffany Hall, Australian sports broadcaster Hamish McLachlan, stay at home dad Josh Miller and more.
*** Season 2 launches September 13 with AFL couple Bel and Rory Sloane on stillbirth and pro-boxer Youssef Dib on about Cerebral Palsy.
Dadtime Story Collection – listen together!
Listen Dadtime Story Collection - LiSTNR Podcasts
A perfect Dadtime listen, LiSTNR has gathered some famous Dads and Uncles to help Dads out at bedtime - Ed Kavalee, Andy Lee, Sean Szeps, Waleed Aly, Chris Taylor and more read some of the most wonderful bedtime stories – think, Possum Magic, The Speedy Sloth, My Shadow is Purple, Bush Magic and Do Not Open This Book. Enjoy!
Grandpa Chatterji
Listen Grandpa Chatterji | LiSTNR
A wonderful story of Grandpa Chatterji who travels from India to meet his family. His grandchildren Neetu and Sanjay have never met him before, and they're in for a shock – he stands on one leg, makes delicious pakoras, sleeps in a bedroll and can see poppies when no one else can! This delightful intergenerational story, based on the book by Jamila Gavin, is perfect for Dad and Granddads to listen to with their kids and grandkids. Read by the BBC's Sanjeev Bhasker.
Contact details:
Kath Rose
0416 291 493
kath@kathrose.com