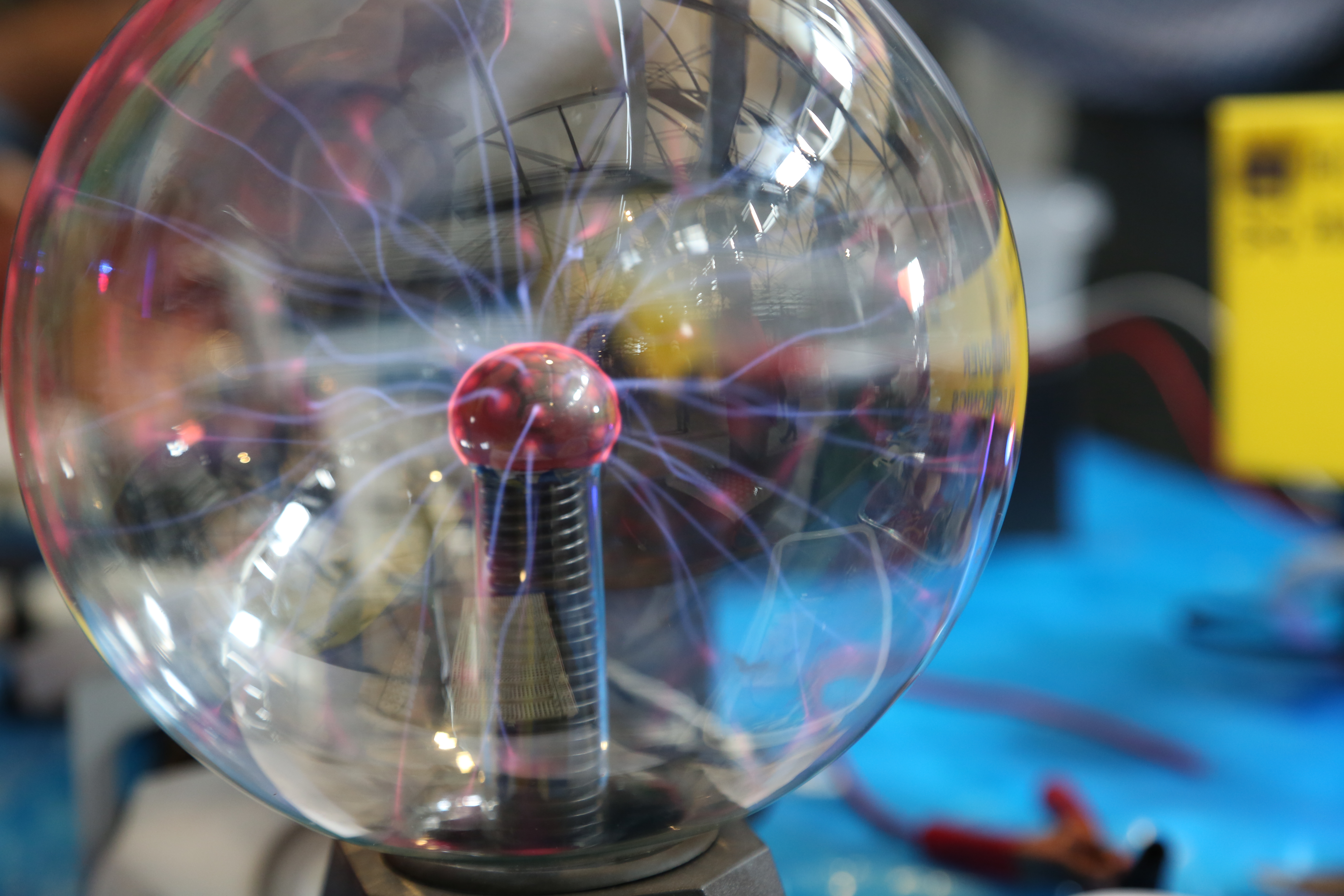 Highlights from the second last day of National Science Week
NSW: Lessons from 60,000+ years of continuous culture at Redfern's Indigenous Science Experience.
NSW: Find out how Aussie engineer Meganne Christian became a reserve astronaut.
VIC: Should we embrace our animal nature? Sci fight Science Comedy Debate.
NSW: Newcastle's giant inflatable Poo Palace recreates the journey of food, from lips to loo.
TAS: Racing robots, seed bombs, an augmented reality sandpit, and more at Festival of Bright Ideas.
WA: Why it's good to have a bird brain.
NT: A health lab on wheels and AI 'time machine' shows impact of disease.
QLD: How butterflies inspire technology.
SA: Tree scientist encourages gardeners to grow the urban forest.
Read on for more on these, including direct event contact details.
Also today:
Coming up tomorrow:
Black holes; bull shark bandits; satirical science music; and is AI the next Shakespeare? – see a preview of Sunday's highlights.
National Science Week 2023 runs from 12 to 22 August.
Visit ScienceWeek.net.au/events to find more stories in your area.
Media centre here. Images for media here.
General Science Week media enquiries: Tanya Ha: tanya@scienceinpublic.com.au or 0404 083 863
More about the event highlights
What can Aboriginal astronomy tell us about the night sky? How are native flora used in bush medicine and soap making? How do Indigenous Australians make axes from stone and other artefacts? What can deadly science tell us about seaweed, birdlife, engineering, textiles, and more? What can 60 000+ years of Indigenous culture tell us about sustainable living?
The Indigenous Science Experience at Redfern is a celebration of Indigenous and Western science, and the achivements of Indigenous youth and Elders. This annual event demonstrates the value of traditional and contemporary Indigenous knowledge in science and technology. Indigenous students assist in demonstrating activities.
Saturday 19 August. www.scienceweek.net.au/event/indigenous-science-experience-at-redfern-3/redfern
Media enquiries: Joanne Jamie, joanne.jamie@mq.edu.au, 0439 170 683 or 02 9850 8283.
Indigenous student leaders and event organiser Joanne Jamie (non-Indigenous) are available for media interviews. View video from 2022 event.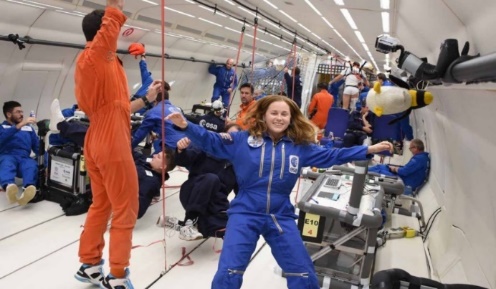 Join astronaut reservist, UNSW alumna and engineer Dr Meganne Christian in conversation with Aude Vignelles, Chief Technology Officer of the Australian Space Agency.
In 2022, Dr Christian was selected to join the European Space Agency's astronaut reserve, putting her on course to become one of the first Australian females in orbit. The possibility of going to space fulfills a lifelong dream for Dr Christian and culminates a career in engineering, renewable energy and atmospheric research.
Driven by a sense of adventure, Dr Christian decided to apply for the astronaut reserve after surviving a challenging year of atmospheric research in Antarctica's Concordia station, dubbed 'White Mars' for its isolation and harsh conditions. Meganne Christian invites us to imagine a future where the stars are within our reach.
Saturday 19 August: powerhouse.com.au/program/keynote-from-earth-to-orbit
Media enquiries: Siân Davies, sian@articulatepr.com.au, 0402 728 462; or Sasha Haughan, sasha@articulatepr.com.au, 0405 006 035.
Join six human animal scientists and debaters and host Alanta Colley as they wrestle with this existential question of who we are, and how we can be happy.
Sci fight is a quarterly Science Comedy Debate where scientists and comedians come together to debate serious issues in a ridiculous manner. This round's topic: We should embrace our animal nature.
We are animals. We may have pulled ourselves out of the primordial muck by our bootstraps. We may have invented sophistications such as chess, quantum mechanics and the Nutbush. We may have developed consciousness, closely followed by curiosity, hope, and existential despair. But have we forgotten our roots?
Many of the things that bring us misery in the current day are constructs we invented. Inflation. The 5-day work week. Brexit. You've never seen a bonobo stressing over whether their stock portfolio offers an adequate return on investment. Would we be better off if we shrugged off our fictional fetters and returned to a simpler, more primal existence?
Saturday 19 August: www.scienceweek.net.au/event/social-animals-party-national-science-week-2/carlton
Media enquiries: Alanta Colley, alanta.colley@gmail.com or 0478 143 905.
Step inside the Poo Palace – Newcastle, NSW
Experience the journey that food goes on, and ask the experts about digestion, farts and faeces, gut health and good bacteria.
The Poo Palace is a giant inflatable re-creation of the digestive system where children take a sensory adventure through the gastrointestinal tract, from lips to lavatory.
The Poo Palace is made up of 4 modules that mimic the journey food takes along the digestive tract (mouth, stomach, small intestine, large intestine).
Children learn first-hand how food moves through the body, and through live experiments with researchers from the Hunter Medical Research Institute.
Saturday 12 - Sunday 20 August: www.scienceweek.net.au/event/poo-palace-at-the-museum-5/newcastle
Media enquiries: Tracy McKelligott, Tracy.McKelligott@hmri.org.au
Racing robots, seed bombs, an augmented reality sandpit, and more at Festival of Bright Ideas – Hobart, TAS
Ride the waves in an Antarctic storm and dive into the abyss to uncover the mysteries of the deep aboard the blue-water research vessel, Investigator, without getting your feet wet.
Go for gold: solve Australian Science Olympiad questions.
Make seed bombs to restore backyard biodiversity.
Delve into an augmented reality sandpit to see how information about our environment can help people tackle complex challenges.
Expert talks on what humans and plants have in common.
Pick the brains of brain experts.
Racing robots with artifical intelligence.
Pollen, particles and pathogens: what's in the air, and why should you care?
Plus, Questacon's Science on the Move exhibition, where visitors can turn themselves into a battery, crank up a tornado in a bottle, try at escaping from handcuffs, catch sounds, and see the world through coloured filters.
These are just some of the speakers, activities and displays at the Festival of Bright Ideas, Tasmania's largest public STEM event, at Princes Wharf 1 on Hobart's waterfront.
Saturday 19 August: www.scienceweek.net.au/event/festival-of-bright-ideas-2/hobart/
Media enquiries: Belinda, Inspiring.Tasmania@utas.edu.au
Calling someone a "bird brain" is traditionally an insult. But the brains of birds are capable of thinking, communicating, making decisions, acting on information from their environment, responding to changes, and plastically altering their behaviour in amazing ways.
Join three scientists from the University of Western Australia who study cognition and communication in birds.
Heat stress and cognition in pied babblers, an arid zone South African bird: Camilla Soravia.
Wild Western Australian magpies and whether they can respond to man-made changes: Grace Blackburn.
Meaning from sounds – the ability of humans to create seemingly infinite meaning from a finite set of sounds has been critical for our success as a species: Sarah Walsh
Saturday 19 August: www.scienceweek.net.au/event/bird-brain-wanneroo-library/wanneroo/
Media enquiries for UWA scientists: Simone Hewett, simone.hewett@uwa.edu.au or 0432 637 716.
A health lab on wheels and AI 'time machine' shows impact of disease – Darwin, NT
Chronic diseases – such as diabetes and heart disease – cause suffering for thousands of Australians.
The Menzies HealthLAB – a clinic on wheels – lets people see heart and kidney ultrasounds, hear their heart beating, and try on 'alcohol goggles' that mimic raised blood alcohol levels.
An award-winning interactive Time Machine app completes the picture – literally – by showing how those choices affect appearance.
HealthLAB will travel to locations around Darwin and to the remote communities of Naiuyu and Wurrumiyanga, giving locals the opportunity to talk to a range of scientists and health professionals about the science behind the inner workings of the human body, the technology behind the equipment we use, and future careers in science.
Charles Darwin University Open Day, Casuarina: Saturday 19 August: www.scienceweek.net.au/event/healthlab-charles-darwin-university-open-day-2/casuarina
Media enquiries: Health LAB, healthlab@menzies.edu.au or 08 8946 8541.
Butterflies are efficient, self-cleaning flying machines. Which is why scientists and engineers study them.
The study of butterfly wings has led to the development of more efficient aerospace technology, while their eye structure has inspired the creation of high-resolution cameras. Lepidoptera has also contributed to the development of biomimicry and biotechnology, with applications in self-cleaning materials and tissue engineering respectively.
Find out about the technology based on butterflies and moths at the Australian Butterfly Sanctuary, the largest butterfly aviary in the Southern Hemisphere.
Saturday 12 - Saturday 19 August: www.scienceweek.net.au/event/lepidoptera-and-technology/kuranda
Media enquiries: Australian Butterfly Sanctuary, manager@australianbutterflies.com or 07 4093 7575.
Trees reduce pollution, create shade and encourage biodiversity, according to plant scientist Dr Kathryn Hill.
Kathryn studies how well trees are growing and how much carbon they're storing by measuring their scientific values. She even compares how plants grew 65 million years ago to how the same species grow today.
Amateur plant scientists can help her grow and study more trees in Adelaide by attending her National Science Week workshops.
Media enquiries: Kathryn Hill, kathryn@debillenvironmental.com.au or 0423 693 733.