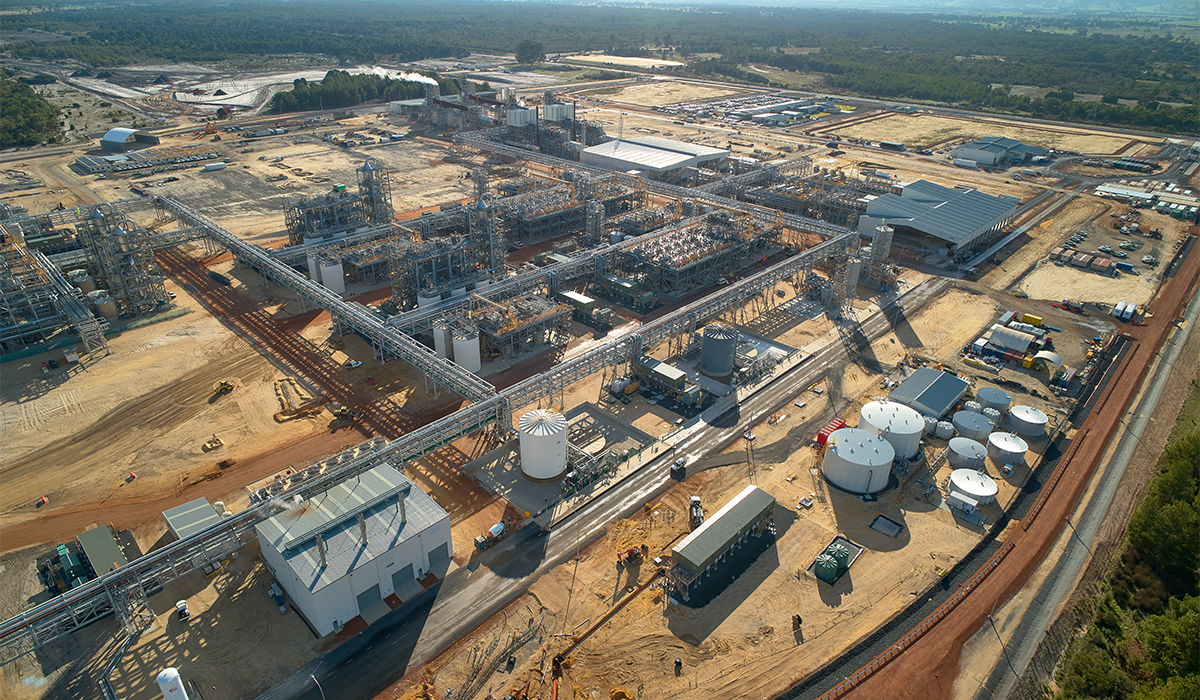 UGL, a member of the CIMIC Group, has been awarded several contracts with energy and minerals processing clients in Western Australia.
The contracts include the provision of construction services at a lithium hydroxide plant near Bunbury, Western Australia for Albemarle, which will generate up to 400 jobs with UGL through the construction phase and revenue for UGL of over $300 million.
Albemarle, the industry leader in lithium and lithium derivatives, is expanding its operations, by constructing two additional processing trains at its Kemerton plant, to increase production to up to 100,000 metric tonnes per annum of lithium hydroxide, supporting the manufacturing of an estimated 2.4 million electric vehicles annually.
UGL has also secured contracts in Western Australia for the:
provision of electrical, instrumentation, mechanical and access services for aluminum producer Alcoa's bauxite and alumina WA operations;
provision of brownfields implementation services for a leading energy provider through a joint venture contract which includes planning and execution of mechanical, electrical, instrumentation, access, insulation, coatings and fire protection;
front-line and campaign maintenance, brownfield execution scopes and turnaround events at energy company Chevron Australia-operated facilities; and
asset preservation services at a leading energy provider's facilities, through IAS Group – UGL's wholly owned specialist provider of asset life extension and critical repair solutions in the resources, infrastructure and industrial sectors.
These four contracts will generate revenue for UGL of $300 million.
CIMIC Group Executive Chairman Juan Santamaria said: "We are proud to grow our presence in Western Australia and to play a part in expanding high tech infrastructure and lithium refining in Australia, by contributing to the construction of one of the world's largest lithium production facilities. This important compound is used for the electrification of transport, which is aligned with our focus on sustainable mobility."
UGL Managing Director Doug Moss said: "UGL has a strong history of working with the world's largest energy companies to provide expertise and local capability, particularly in Western Australia. We're pleased to support Albemarle's expansion plans at the Kemerton Lithium Hydroxide Plant. We also provide critical services to the traditional energy sector, supporting the continuity of energy supply and major investment and innovation in the world's energy transition."
About us:
CIMIC Group is an engineering-led construction, mining, services and public private partnerships leader working across the lifecycle of assets, infrastructure and resources projects. CIMIC Group comprises our construction businesses CPB Contractors, Leighton Asia and Broad, our mining and mineral processing companies Thiess (joint control) and Sedgman, our services specialist UGL and our development and investment arm Pacific Partnerships – all supported by our in-house engineering consultancy EIC Activities. Our mission is to generate sustainable returns by delivering innovative and competitive solutions for clients and safe, fulfilling careers for our people. With a history since 1899, and around 25,500 people in around 20 countries, we strive to be known for our principles of Integrity, Accountability, Innovation and Delivery, underpinned by Safety.
Contact details:
Ms Fiona Tyndall, Communications T+61 2 9925 6188