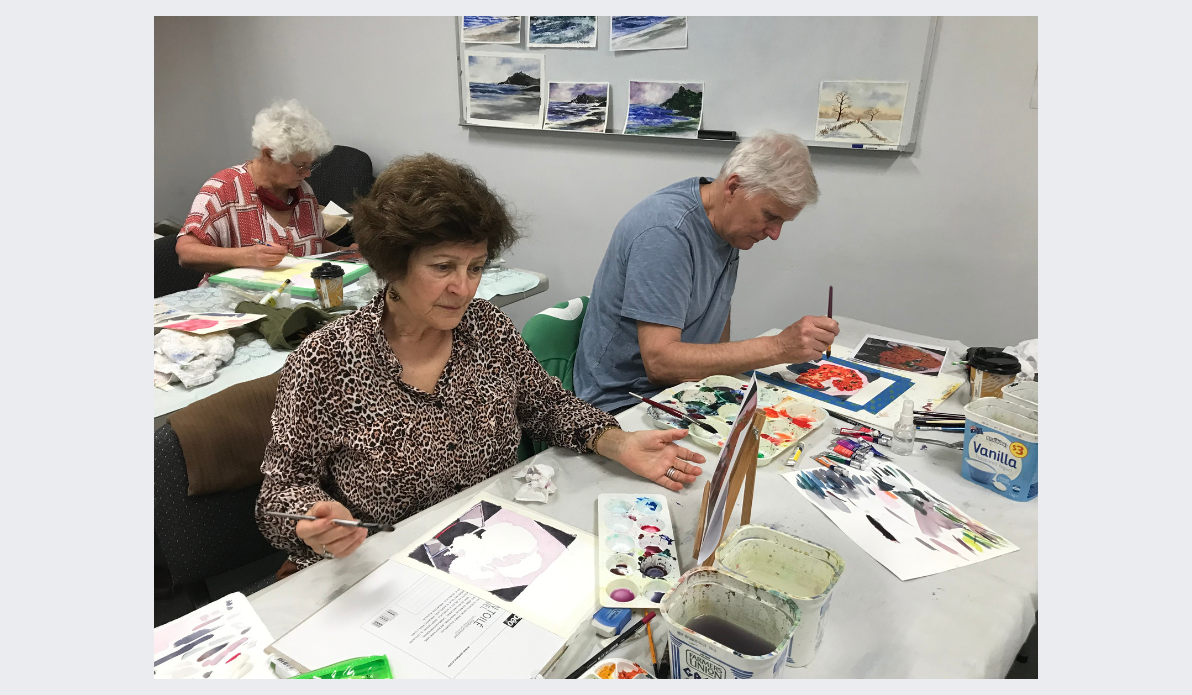 Have you always wanted to learn Italian, know more about the history of art or how to get the best from your computer - and now you have the time to do so? U3A Brisbane is inviting people to discover the benefits of lifelong learning at its Open Day on Saturday, 9th September 2023. The event will run from 9.30am to 12.30pm at its City Campus at 232 Adelaide St. Brisbane.
U3A Brisbane is a non-profit organisation dedicated to fostering a supportive and enjoyable environment where those over 50 can acquire new knowledge, learn valuable skills, and form meaningful connections with fellow learners. Currently providing over 175 face-to-face classes in the city and in venues around the greater Brisbane area and Logan, as well as over 40 online courses using Zoom conferencing, there is a wide range of subjects available, from Art History to Yoga!
Many classes have an informal social aspect, such as having a coffee together after a session, and long-term friendships are often formed. U3A also regularly runs social events, such as visiting places of interest, and presentations on topics of interest via the internet.
President Gabrielle Power West stated, "We are excited to welcome everyone to our Open Day. U3A Brisbane is not just about learning: it is about fostering a sense of belonging and creating an environment where seniors can continue to engage positively in our community."
"Whether one's interests lie in the arts, humanities, sciences, technology, or physical activities, U3A Brisbane offers something for everyone. No previous qualifications are required; all that is needed is a love for learning and a curious mind."
The Open Day will provide the opportunity to:
explore the diverse range of courses on offer;

find out about the benefits of participation in U3A;

connect with friendly tutors who are keen to share their knowledge in an inclusive and enjoyable learning environment;

discover the camaraderie that makes U3A Brisbane a thriving community of lifelong learners.
The organisation is also keen to hear from people who would like to share their knowledge or passion with others in a voluntary capacity. Whether a tutor happy to lead a course, or a person willing to coordinate a group with a shared interest, U3A Brisbane would love to hear from you.
The Open Day will also provide the opportunity to ask about what is involved in, and the benefits of, being a tutor.
All are welcome, admission is free, and light refreshments will be available.
For more information about U3A Brisbane and the Open Day event, visit our website u3abrisbane.org.au or contact us at: openday@u3abrisbane.org.au or phone 07 3236 3055.
About us:
About U3A Brisbane:
U3A Brisbane is a non-profit organisation committed to providing those over 50 with opportunities for lifelong learning, personal development, and social engagement. With a diverse range of courses and a supportive community, U3A Brisbane enables individuals to embrace the joy of learning throughout their lives.
Contact details:
Media Contact:
Janet McKeon, U3A Marketing Committee
U3A Brisbane Ph. 07 3236 3055 openday@u3abrisbane.org.au