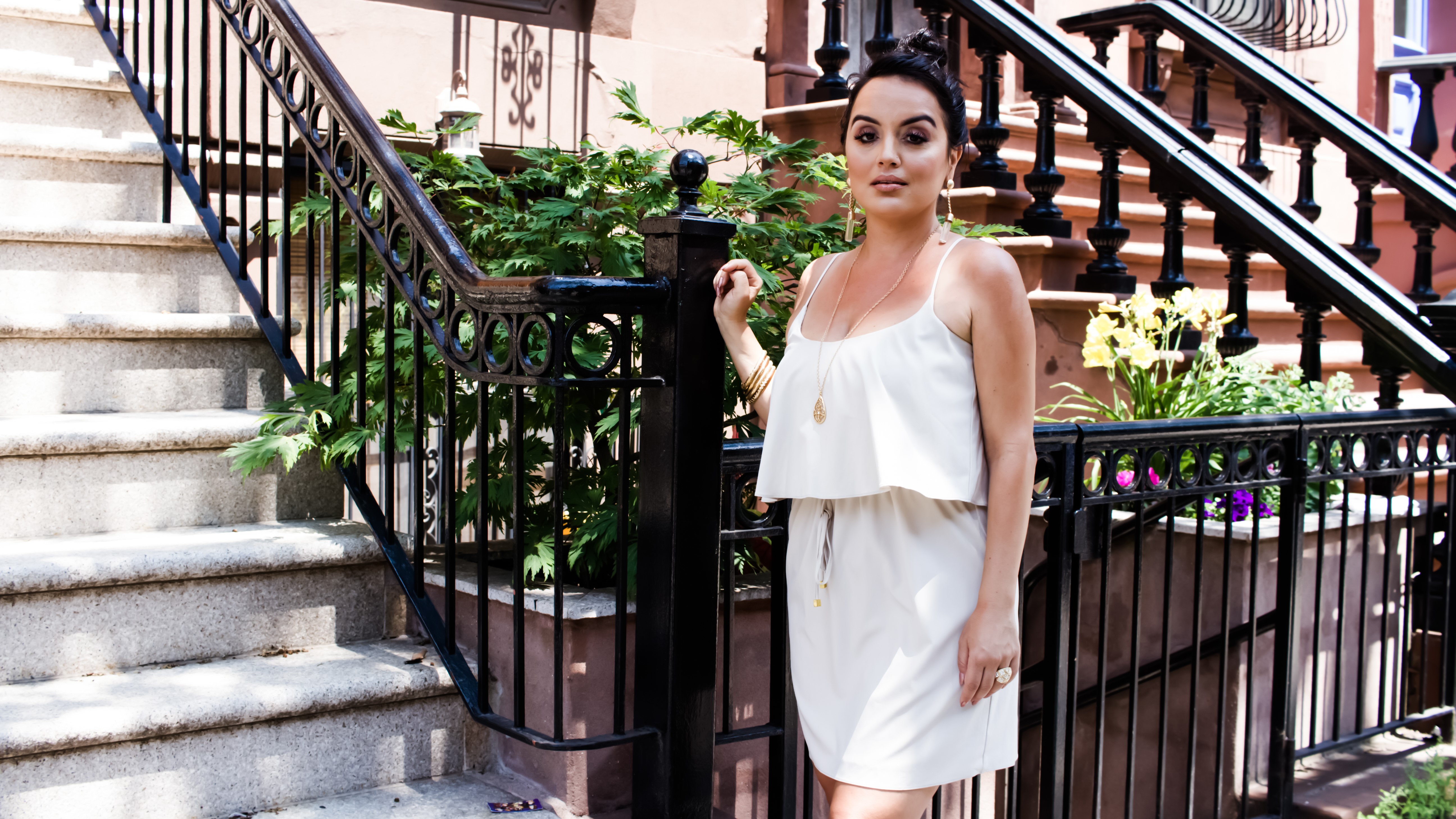 Founder of Australia's bestselling rap and R&B publication, Simone Amelia Jordan, is set to join a stellar delegation of culturally diverse women artists at Australian Women in Music Awards (AWMA) to help foster diversity and equality within mainstream music.
The delegation of seven women, representing backgrounds from all corners of the globe, are supported by SSI as part of the non-profit's ongoing partnership with AWMA.
In its fourth year, the partnership aims to provide a platform for culturally diverse female artists to network and expand the reach of their creative talent in the Australian music industry.
From founding Urban Hitz at 23, to a role as Content Director of 'The Source,' and releasing her debut memoir later this week, Simone has navigated many of the intersectional barriers women from diverse backgrounds face in the music industry.
"Inclusive, representative music industries are the foundation of a rich and diverse music landscape. Women from culturally and racially diverse backgrounds shouldn't have to work twice or thrice as hard just to be heard and seen," she said.
"I'm excited to join my peers at the Australian Women in Music Awards as part of SSI's Arts & Culture program. I'm committed to working towards a more inclusive and diverse music industry where everyone is given equal opportunities to succeed."
Among the women joining Simone at the prestigious Brisbane event is Hungarian-Romani singer, Sarah Bedak, who leads the intoxicating Balkan Gypsy band, Lolo Lovina.
As an artist who grew up with three native cultures, Sarah said cultural pride is a vital part of her music, and important to artists' mental health.
"Increasing diversity in the music industry is very important, enriching, and educational for our society. Supporting artists from diverse backgrounds is vital to save our industry, artists, and audiences from monoculture," she said.
"The opportunity to see other women artists perform and to learn more about their artistic practice and their life, work, art, and making balance will be an enriching experience."
The AWMA is a two-day event encompassing forums, a keynote address, networking opportunities, and an awards ceremony featuring performances by renowned musicians such as Vanessa Amorosi and former SSI delegate, Samira El Koussa.
Laura Luna Zamora, SSI Arts and Culture Manager, said our delegation and recognition of women through the SSI Diversity in Music Awards are an important part of our commitment to recognising, uplifting, and showcasing diverse creative voices and representation in the arts.
"Through this partnership, we are proud to have supported more than 30 artists to actively participate and AWMA events, panels and awards."
"Networking is an important avenue for artists to share their talent with new audiences. We are thrilled to see that past SSI delegates have been selected to participate in this year's event—Zela Margossian as a panellist and Samira El Koussa, as a performer in the capstone awards night and concert,"
SSI is a proud sponsor of the Diversity in Music award, which recognises individual artists or female-driven musical collaborations for their contribution to advancing a culturally diverse and inclusive music industry.
And this year, SSI is also sponsoring a panel discussion titled "Is the music industry just paying lip service to diversity?" an open and honest discussion about the true extent of diversity in the arts
Other SSI delegates include:
Growing up in the sparse and poetic landscapes of central Russia, singer-songwriter Innessa, weaves her folkloric roots into soul-stirring melodies. Fusing guitar with poignant verses, Inessa has charmed audiences across the globe – from the Black Sea to Woodford Folk Festival, earning her a spot as a finalist in the 2023 Queensland Music Awards.
Peranya Visitchantaragoon
With over 10 years' experience as a classical Thai musician, instrumentalist, and music educator, Peranya has performed extensively internationally and nationally at several festivals across Australia. She is also a skilled composer, recently composing an original piece of classical music as part of the children's drama series The Bureau of Magical Things Season 2.
Colombian-born creative Ana is a Sydney-based DJ who is inspired by roots music; organic instruments that express her ancestral musical traditions. Rooted in Colombian folk, she blends Afro-Latin, Caribbean beats, and live Gaita flute into lively beats. Resident at Lazybones, she's graced Sydney's festivals and Caribbean scenes, uplifting queer Latinx voices.
Maral is an Iranian pianist and educator whose passion for music led her to excel in both Pop and Persian Traditional genres. After honing her skills at Yerevan State Conservatory in Armenia, she returned to Iran to mentor young women artists. Relocating to Australia, she now teaches at Maxx Music School and directs AvaZan Music Group.
Lily is a key player in the Sydney Latin scene who brings a folklore touch to a range of cover material and original compositions. Born in Montreal and raised in Sydney by Chilean parents, Lily is a versatile performer who sings; dances; plays Cajon, Guitar and Charango.
About us:
About SSI:
Settlement Services International (SSI) delivers a range of human services that connect individuals, families, and children from diverse backgrounds with opportunities - including settlement support, disability programs, community engagement initiatives and training and employment pathways. At the heart of everything we do is a drive for equality, empathy, and celebration of every individual.
Contact details:
Jordan wood, Senior Communications Officer.
M: 0403 082 926 E: jwood@ssi.org.au