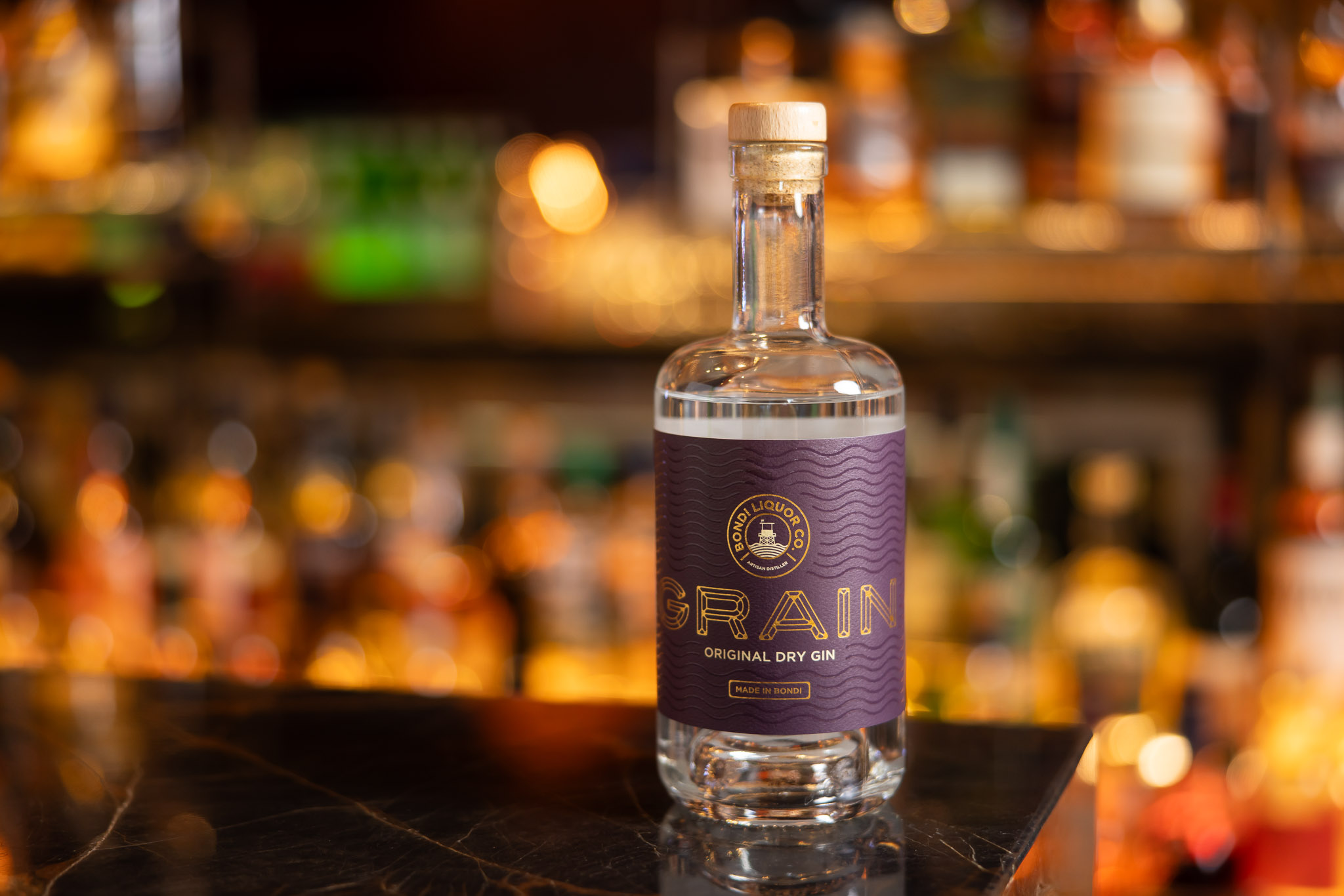 Crafted with meticulous attention to detail and a passion for celebrating the humble grain, this gin is a testament to the collaborative effort and creative spirit of the entire Grain team.
"Partnering with an iconic, local distillery like Bondi Liquor Co has allowed us to create our own grain-based spirit showcasing our craftmanship and passion for local flavours and ingredients," said Marco Rosati, Grain Assistant Bar Manager. "Creating this bespoke gin is just a start, it will be the base of our signature cocktail, house pours and will be used throughout the hotel."
Inspired by tradition yet infused with innovation, Grain's custom gin combines a carefully curated selection of botanicals to deliver an unforgettable sensory experience. Juniper, coriander seed, angelica root, orris root, and orange peel provide the foundation, while the distinctive Australian native finger lime, grains of paradise, pepper leaf, and cardamom lend a captivating twist. The result is a harmonious blend that perfectly balances classic and contemporary elements.
"We were really impressed after speaking with Marco Rosati and his bar team with their spirits knowledge and passion to create a gin that had some meaning to it along with high quality expectations and great flavours," says Adrian Henshall, founder of Bondi Liquor Co. "After about 17 iterations, we finally landed on the recipe that is now the Grain Original Dry Gin. I didn't mind that it took so many attempts because the team was so friendly and passionate, we all had the same goal - to deliver a best-in-class gin unique to Grain."
One of the most iconic locations in Sydney, Bondi Beach served as the birthplace for this exceptional gin and allowed the team at Grain to expertly curate their own blend. The Grain team's dedication to their craft is evident in every sip, and the Australia wheat base ensures a light, crisp profile that effortlessly adapts to a variety of cocktails. Whether enjoyed in a citrusy martini or a refreshing G&T, Grain's custom gin promises to delight even the most discerning palates.
Tasting notes to entice the palate:
Very clean and vibrant on the nose, setting the stage for an exciting experience.
Juniper takes centre stage, followed by a captivating interplay of herbaceous, peppery, and citrus notes.
The beautifully balanced gin reveals a brightness and complexity that evolve into a long, lingering, and elegant finish.
Four Seasons Hotel Sydney is thrilled to make Grain's custom gin available at select locations, including Grain, Mode Kitchen & Bar, the pool bar, and the hotel's mini bar. This allows gin enthusiasts, locals, and visitors alike to experience the craftsmanship and the unique character of Sydney's vibrant gin culture.
Grain's Gin is available to purchase along with a variety of bottle cocktails from Grain. Guests are invited to try the bespoke gin and ask the team about the process. It only took them 17 attempts to craft the perfect gin for Grain!
About us:
ABOUT GRAIN The popular Sydney bar celebrates the fine craft of drinking, with an extensive menu of carefully crafted cocktails, one of Australia's largest whisky selections, and some of the city's best bar food. The humble grain is a hero in every dish and drink at Grain - from wheat and oats to sorghum and triticale – using grain enables the team to elevate each cocktail by exploring the potential of each grain. Australian flavours shine in the signature cocktail, "In Like Flynn" with eucalyptus infused gin featuring a colourful koala garnish. Grain's team of passionate bartenders complete the experience with personalized, friendly table service. Recently awarded the Top 50 Bars in Australia by Boothby. For more information, visit https://www.grainbar.com.au/ or check us out on Instagram @GrainBarSyd. Grain is open Monday – Tuesday from 12pm – 11pm; Wednesday – Thursday from 4 pm - 11 pm and Friday – Saturday 4 pm - 12 am
ABOUT BONDI LIQUOR CO Bondi Liquor Co is the first distillery located in Bondi Beach and it produces Gin and Vodka that is simple, clean, and wherever possible, uses organic, sustainable, and Australian grown botanicals. Its ethos is to enjoy life. From the sun and sand to the conversations we cherish over a drink with friends. https://bondiliquor.com.au/
Contact details:
Erin Oliver
Marketing & Communications Manager
+61 435 925 349