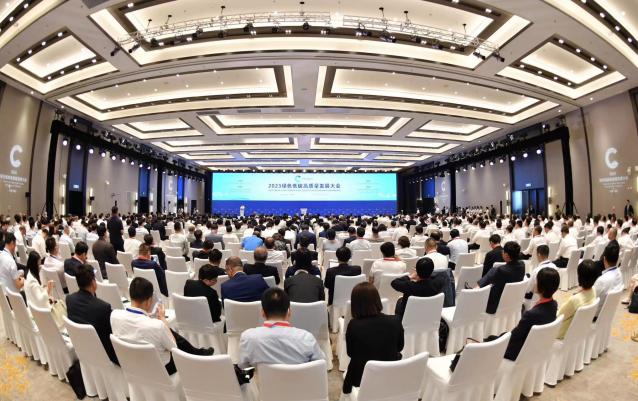 YANTAI, China, Aug. 31, 2023 /Xinhua-AsiaNet/--
On August 29, the Green, Low-carbon and High-quality Development Conference 2023 kicked off in Yantai City, east China's Shandong Province. More than 500 guests from various sectors gathered in the beautiful coastal city to discuss friendship, development, and future prospects, focusing on the theme of green, low-carbon, and high-quality development, according to the News Office of the People's Government of Yantai.
The conference released the "Report on the Development of Green Trade in China" and the "White Paper on the Development of Clean Energy Industry in China". At the conference, the China-Norway International Cooperation Center signed a contract on-site; the International Marine Carbon Sink Industry Organization and Green Technology Investment Alliance was officially established; the Development and Reform Commission of Shandong Province promoted several major projects; 33 projects were signed, with a total investment of 519.78 billion yuan.
Co-hosted by the Ministry of Ecology and Environment, China Association for Science and Technology and the Provincial Government of Shandong, the conference aims to create a platform to build a consensus on the green, low-carbon and high-quality development at home and abroad. It also serves as a platform for exploring pathways toward green, low-carbon, and high-quality development, showcasing the achievements of Shandong in its efforts to become a pioneer in this field, issuing authoritative technology standards for this type of development, and promoting communication and cooperation in this area. In addition to the opening ceremony and plenary session, various activities were organized during the conference, including an advisory session on green, low-carbon, and high-quality development decision-making, the Carbon Peak and Neutrality Conference in 2023, the promotion of projects related to the transition from old growth drivers to new ones, and a business negotiation event. Furthermore, the conference also hosted the 2023 Clean Energy Development Conference.
Source: The News Office of the People's Government of Yantai