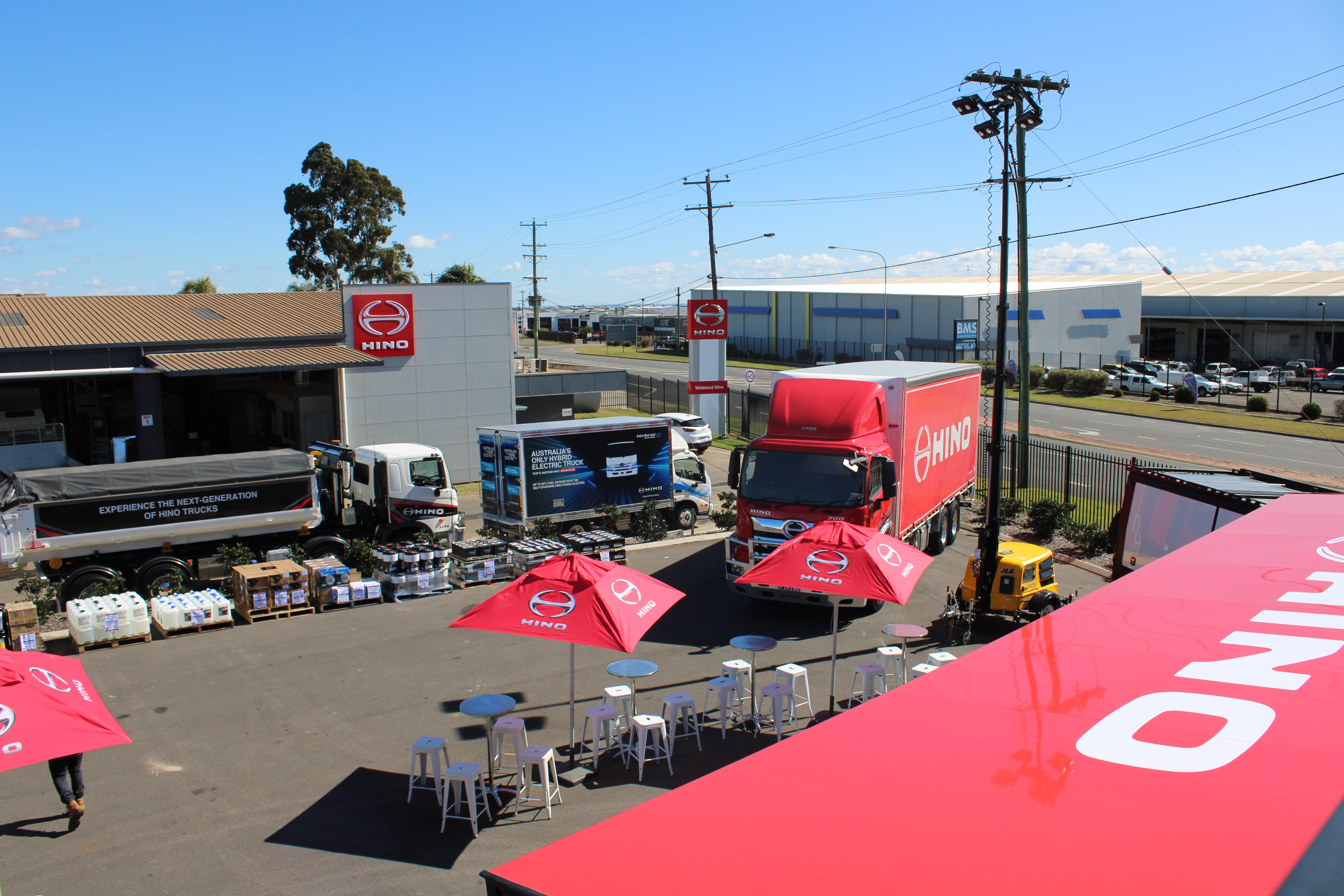 Toowoomba was at the centre of Australia's transport focus last week, as leading truck manufacturer Hino continued its National Roadshow.
The Hino convoy will travel over 130,000 kilometres around the country during 2022 and 2023, bringing a range of next-generation trucks valued at over $3 million to a diverse selection of cities and towns.
The Roadshow visited Toowoomba last week and is the biggest-ever joint undertaking between Hino Australia and its dealers.
"The concept of the Hino Roadshow is fantastic - we showcased vehicles from across the Hino range, with a particular focus on the heavy-duty 700 Series range, and the innovative 300 Series Hybrid Electric light-duty truck," said Chris Swain, Group General Manager, Wideland Group.
"The entire model line-up has received significant enhancements over the past five years, so it is a terrific opportunity for our customers to be able to compare a selection of award-winning trucks.
"Our event incorporated test drives, plus a free sausage sizzle, pizza and entertainment, which were all very well received by the attending customers.
"This was also an opportunity for us to showcase/officially open our new workshop, which has more than doubled in size, and includes new detailing and wash-down facilities," he concluded.
Hino Australia Vice President of Brand and Franchise Development Richard Emery said:
"In 2022, we were proud to bring our range of next-generation vehicles to over 500 customers as the roadshow travelled to various locations in Queensland, Victoria, South Australia and New South Wales.
"For Hino, it was important that our rural and regional customers were provided with the same opportunity to engage with and drive our trucks - as part of the roadshow's 130,000 kilometre journey, the 2023 leg will travel as far north as Mackay, as far south as Mt Gambier and will cross the Nullarbor to Perth," concluded Mr Emery.
For more information, visit www.hino.com.au
[ends]
Contact details:
For further information, please contact:
Clare Arthurs
Account Director
Media & Communication Services
Ph: (03) 8581 9980
Mobile: 0435 898 644