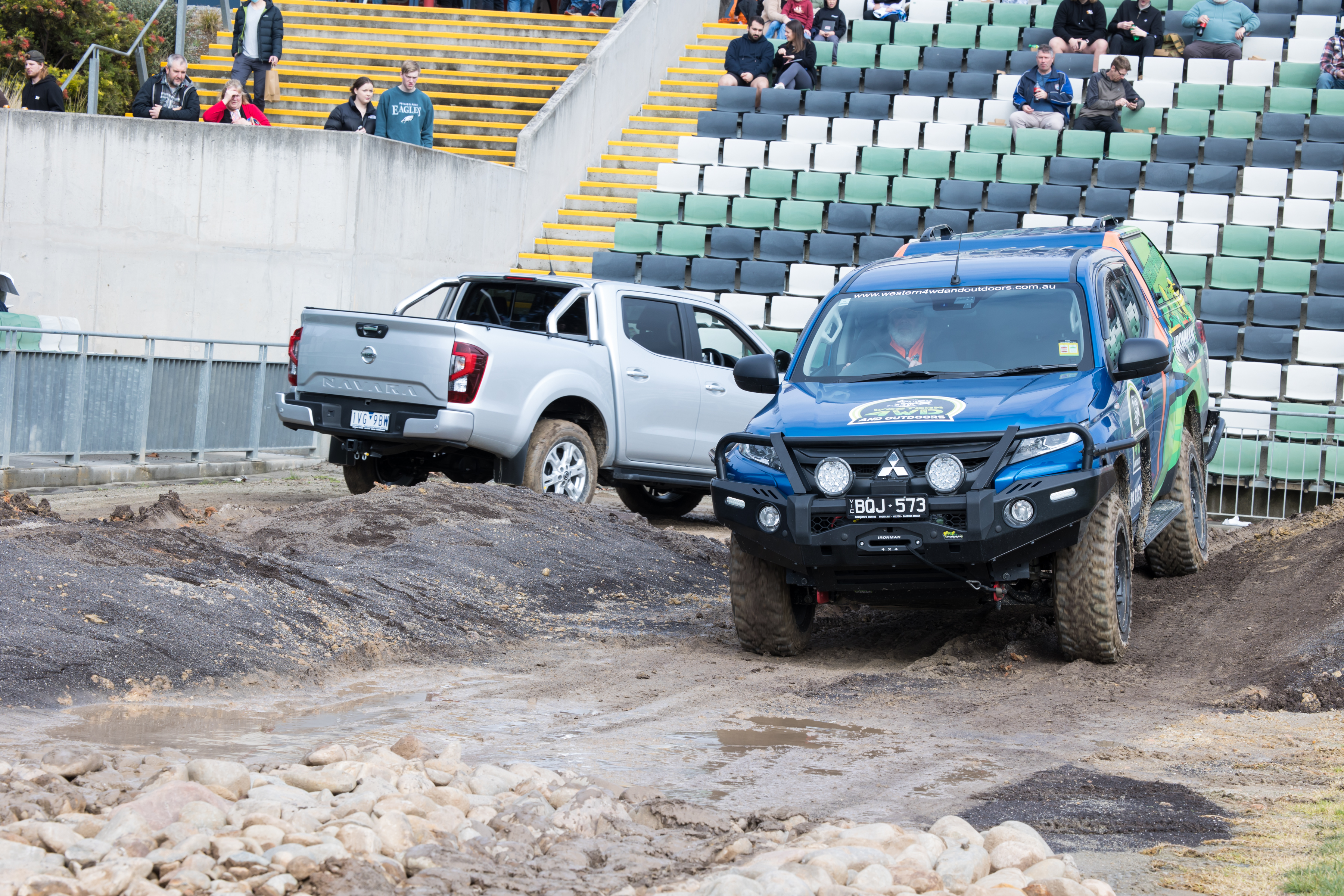 Calling all outdoor adventure lovers!! The National 4x4 Outdoors Show, returns this weekend to the Melbourne Showgrounds from August 18 to 20, giving visitors access to everything they need to prepare for a great Australian outdoor adventure, plus grab a bargain just in time for Father's Day.
Hosting the biggest names and brands from the latest in campers, caravans and accessories, outdoor adventure and tourism and apparel, the event will also feature a host of live entertainment and activities, including informative presentations, 4WD demonstrations, a huge range of food and beverages options plus countless interactive displays and competitions.
The National 4x4 Outdoors show will once again wow the crowds with an exciting line up of things to do, see and experience.
"The Melbourne 4x4 Outdoors Show is an absolute must for anyone who loves spending time outdoors. We can't wait to inspire visitors with an epic range of campers, caravans and 4WD accessories plus all the amazing gear that goes with them," said Jon Perry, Event Director.
Over 150 industry-leading exhibitors and top brand names, will fill the grounds, showcasing the latest innovations in the 4WD and outdoors industry with brands including: ARB, Bob Jane, Campboss4x4, Club 4x4 Insurance, 23Zero, Clearview Accessories, Darche, Aeroklas, Conqueror Offroad, Airbag Man Suspension, Darche, Hardkorr, Ironman 4x4, Isuzu Ute, Opposite Lock, George 4x4 Recovery Gear, All 4 Adventure, Red Dirt Diary, Fulcrum Suspensions, Legendex, Maxxis Tyres, plus many many more all on display.
Every year the 4x4 Show continues to grow and evolve, informing and educating outdoor enthusiasts, with this year's upcoming show shaping up to be no exception, presenting excellent value for those new to the outdoors world, as well as those more seasoned adventurers.
"Whilst the focus of the show is education and information sharing, there are a range of interactive demonstrations that will have both adults and kids entertained for hours. With free entry for kids under 16, the 4x4 show is an affordable fun family day out and the variety of show only-specials and bargains on offer makes attendance even more worthwhile."
Too scared to go offroad in case you get stuck or do damage to your vehicle? In a coup for show goers, Mount Maxxis will impress with driving demonstrations that will give visitors the skills and confidence to get out there and go to the places where they used to fear to tread. Hosted by MadMatt and with vehicles supplied by Opposite Lock, Mount Maxxis will leave you amazed by where your vehicle can go! Mount Maxxis will run across five different session times each day over the weekend.
For a truly unforgettable wildlife experience, join the team from SSAFE & Black Snake Productions, who will be on hand to giving show visitors the opportunity of a one-of-a-kind encounter with Australia's special native animals.
The Camper Trailer of the Year Awards Presentation is back at the show again this year. Partnering with the National 4x4 Outdoors Show, Camper Australia's signature event will recognise the best in the business, with the highly sought after award winner announced Saturday at 2pm.
You won't want to miss your chance to Win the Toyzuki 39.5; a one of a kind chopped Suzuki Jimny with all the works, and custom built with Australia's leading 4x4 brands. Entries can be lodged for free online with the winner drawn live during the show.
With so much to see and do, you'll be sure to need a break so head over to the Outback Bar for some refreshments and live music from Melbourne Country-Rock crooner Cush Ryder, before heading back to check out all the top products and deals.
Crowd favourite the Outback Stage, will steal the limelight as it showcases a dynamic lineup of some of the finest and funniest outdoor personalities Australia has seen, including Aussie Arvos, Jacko & Jesse, Sam Eyles, Sam Young, Aaron (Az) and Ty Fenwick. Cassie from Girls Day Out will run sessions and activities designed to help females get outdoors and learn about 4WDing in a safe and empowering space.
Designed to handle the harshest of Australian conditions the Isuzu D-MAX has everything you need for your next adventure, check out the Iron Summit and see it from all angles.
If adrenaline-fueled, heart pounding excitement is more your style, then get ready for the thrill of a lifetime as our BMX stunt shows promise to have you on the edge of your seat.
Tickets for the National 4x4 Outdoors Show are only available exclusively online, with tickets purchased prior to the show beginning on August 18, attracting a 15% discount with code REVVED.
For ticket sales and further details, visit the interactive website at www.4x4show.com.au/Melbourne
featuring an easy-to-use search function, plus the ability to create a wish list of presentations and exhibits you wish to attend.
Don't miss your chance to check out all the offerings at the show. Your next adventure awaits!
[ends]
Contact details:
For Further Information:
Vicky De George
Media Relations
National 4x4 Outdoors Show
Phone: 0405 151 485
Email: vicky@mediacomservices.com.au