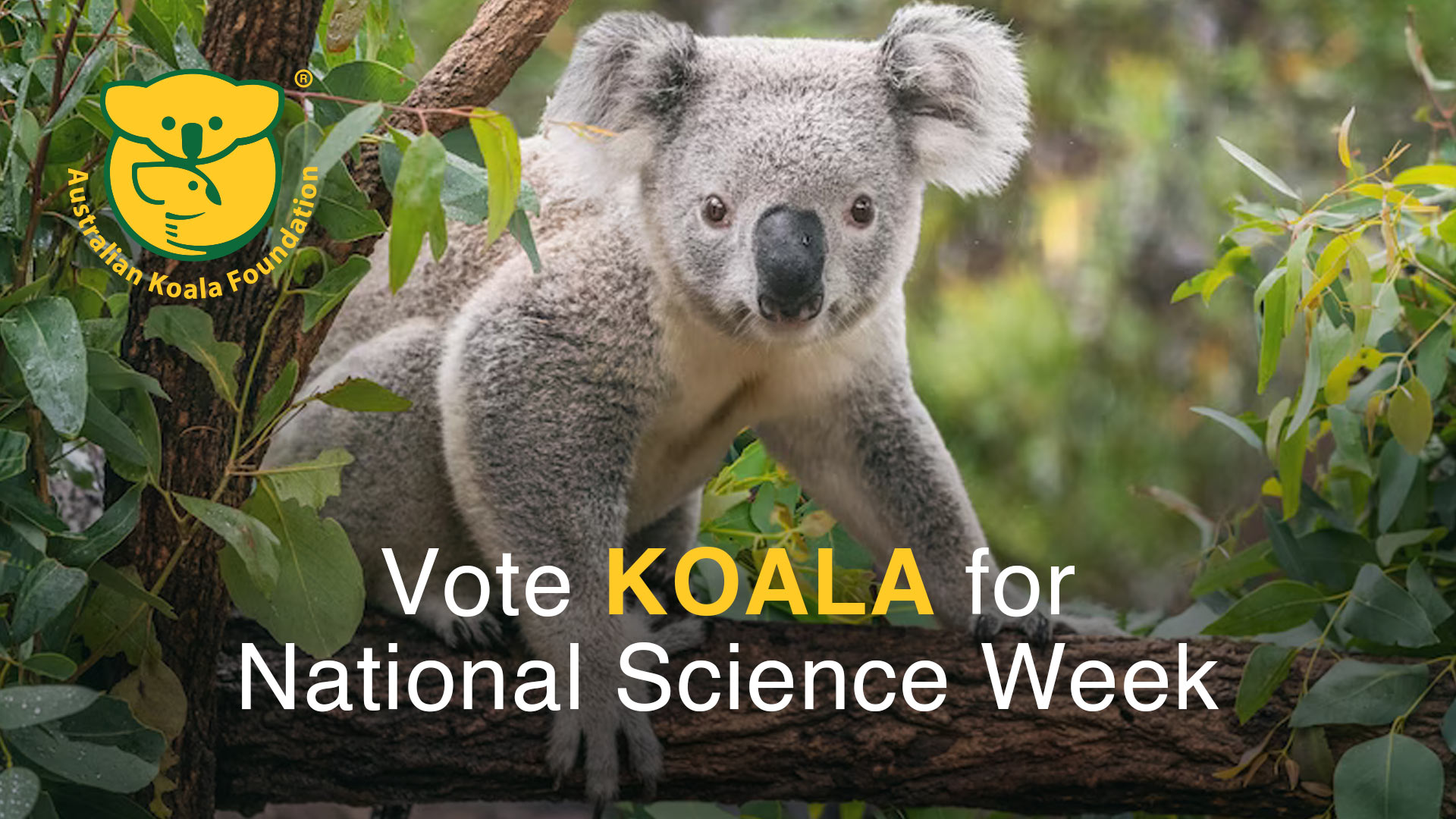 To celebrate National Science Week (12 – 20 August) ABC Science are on the hunt for Australia's most-loved animal sounds
The Australian Koala Foundation are encouraging Aussies to vote for the iconic Koala on the ABC Science poll
Deborah Tabart OAM, Chair of the Australian Koala Foundation and known as the "Koala Woman" is available for interview and can shed light on the big furry personalities and amusing love story unfolding behind the sounds the Koalas are proudly expressing
For your interest, please find a link to Deborah Tabart OAM, discussing the Koala noises and the amusing situation unfolding between the female Koala and her male visitor.
About us:
About the Australian Koala Foundation
The Australian Koala Foundation (AKF) is the principal non-profit, non-government organisation dedicated to the effective management and conservation of the Koala and its habitat. Our main goals are to refine and update the Koala Habitat Atlas mapping of all wild Koala habitat and to get the Koala Protection Act enacted to ensure Koalas and their habitat are protected.
Contact details:
Deborah Tabart OAM
mobile: 0407 750 668
AKF office: (07) 3229 7233