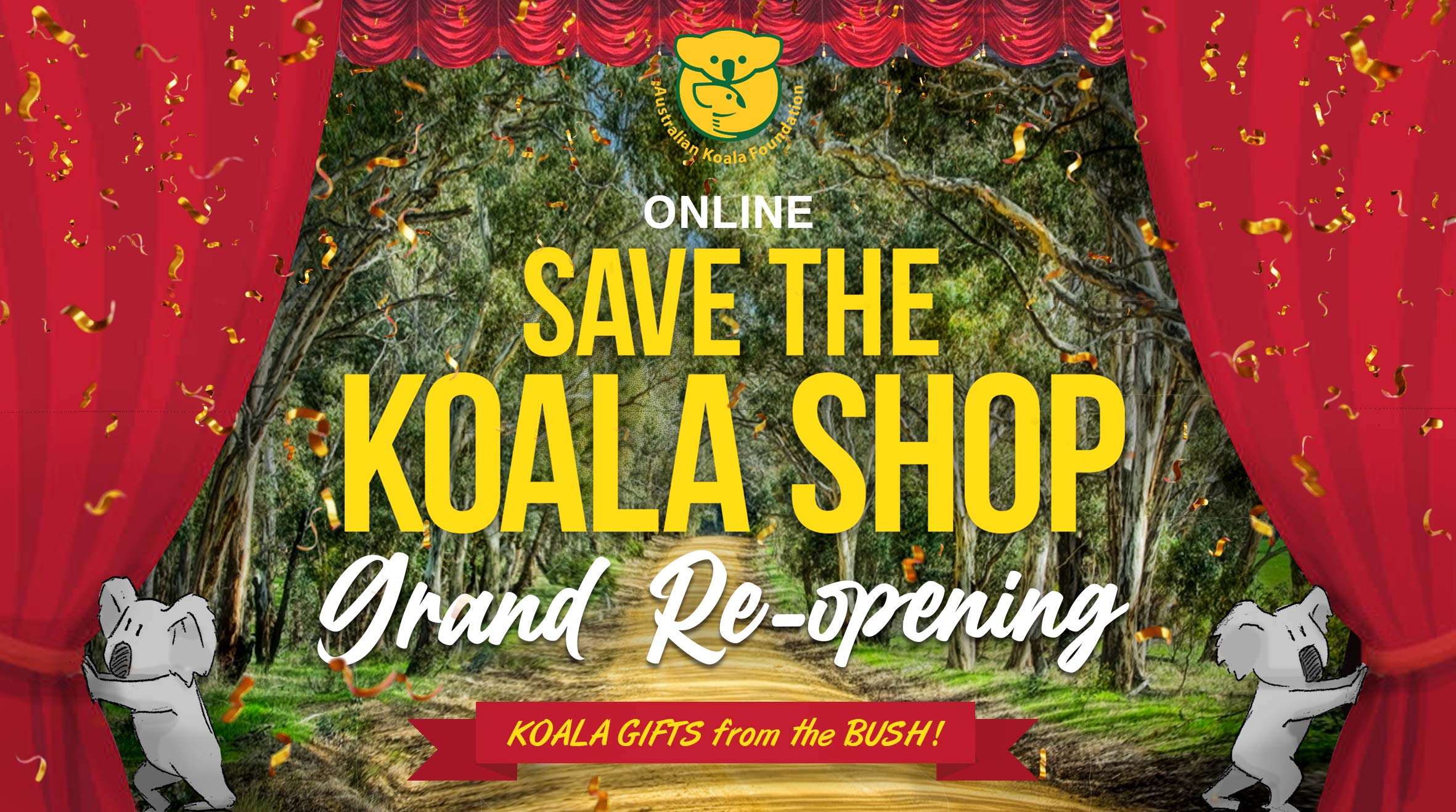 L'Australian Koala Foundation (AKF) è lieta di annunciare il rilancio del suo negozio online. I nostri sostenitori in tutto il mondo saranno lieti di sapere che il negozio online Save the Koala continuerà a offrire una gamma di prodotti di alta qualità, tutto ciò che riguarda i koala, tra cui magliette, tazze e borse, tutti progettati per raccogliere fondi per la conservazione dei koala.
L'AKF ha annunciato il trasferimento del suo negozio al dettaglio da Brisbane a Warialda, una città nel nord del Nuovo Galles del Sud. Il trasferimento ha lo scopo di aumentare la presenza dell'AKF nella regione e di sensibilizzare l'opinione pubblica sulla condizione dei koala.
La decisione di trasferirsi in una piccola città di campagna si basa sul desiderio dell'AKF di essere più vicino all'habitat del koala e di impegnarsi meglio con la comunità locale. Warialda è stata scelta per la sua vicinanza all'habitat noto del koala e per lo spirito accogliente della comunità.
Siamo inoltre lieti di dare il benvenuto a Tracey Pinkerton e Christopher Kwan come ultimi arrivati nel nostro team. Grazie alla loro vasta esperienza nel settore della vendita al dettaglio, AKF è certa che daranno un contributo prezioso alla nostra attività e si impegneranno a fornire il massimo livello di servizio ai nostri clienti.
Deborah Tabart OAM, presidente di AKF, ha dichiarato: "Siamo lieti di rilanciare il nostro negozio online, che ora si trova nella splendida cittadina di campagna di Warialda. I vostri acquisti non solo sosterranno la conservazione dei Koala, ma contribuiranno a rilanciare economicamente il bush".
"Crediamo che ogni piccolo contributo sia utile per la conservazione dei Koala. Sostenendo il nostro negozio online, ci aiutate a fare una grande differenza", ha dichiarato Tabart.
Il negozio Save the Koala dell'AKF è ora aperto e i visitatori sono invitati a sfogliare la selezione di prodotti e a sostenere l'importante lavoro dell'organizzazione. Visitate il negozio online all'indirizzo savethekoala.com.
About us:
About the Australian Koala Foundation
The Australian Koala Foundation (AKF) is the principal non-profit, non-government organisation dedicated to the conservation and effective management of the wild koala and its habitat. AKF aims to refine and update the Koala Habitat Atlas mapping of all wild koala habitat and to get the Koala Protection Act enacted, ensuring longevity of koalas and their habitat.
Contact details:
Telefono: (07) 3229 7233
pr@savethekoala.com