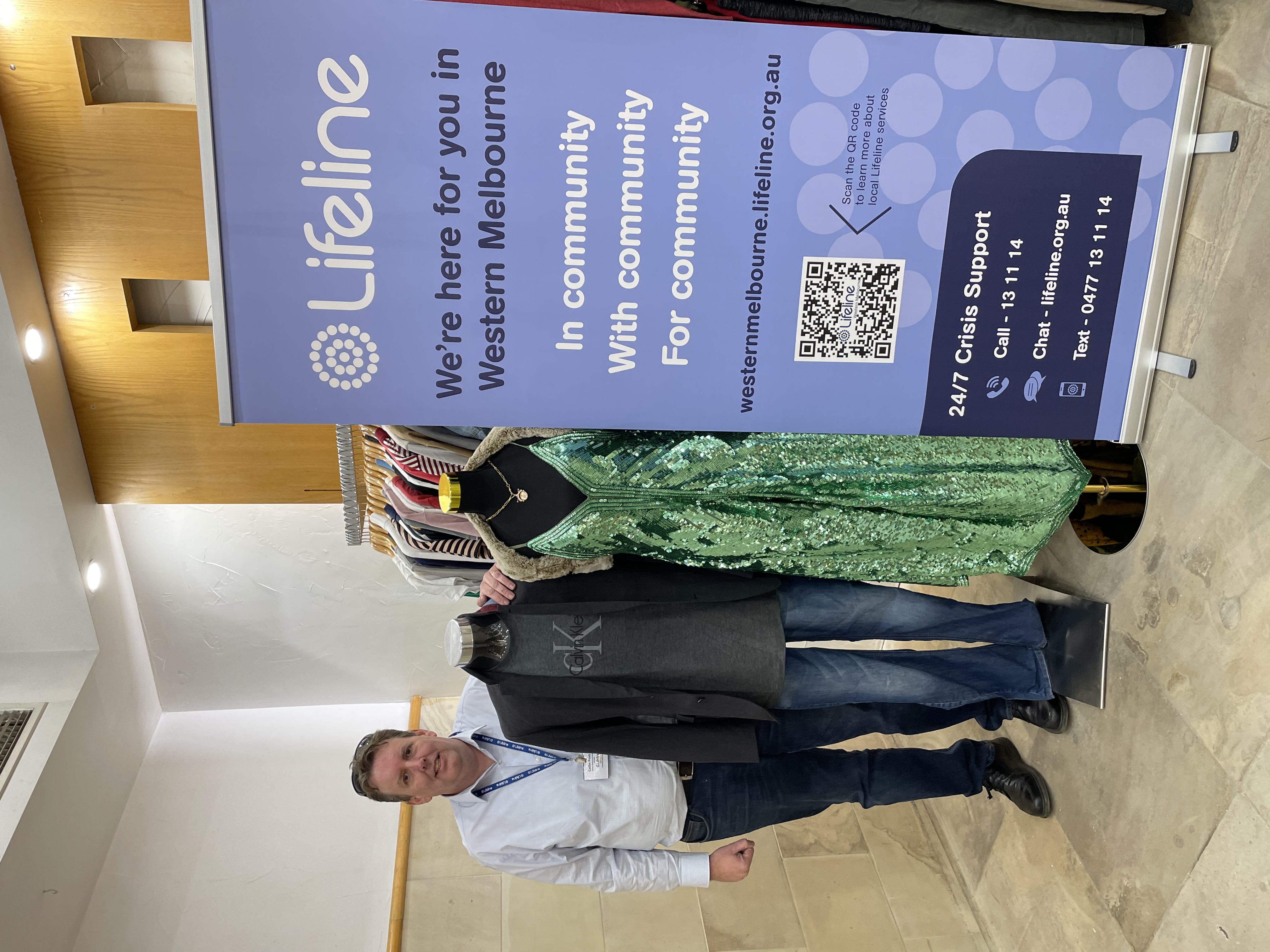 Lifeline Western Melbourne will open a new shop in Moonee Ponds – its first in the area - on August 17.
The shop on Puckle Street will give local people the opportunity to buy new and pre-loved homewares, fashion, manchester, electrical items, books, and music while helping to fund Lifeline's local suicide prevention services.
Retail operations manager Collin Peebles said shopping with Lifeline is good for the environment and the community. Proceeds from Lifeline shops go to delivering 13 11 14 crisis line support as well as community suicide prevention training and support programs.
"There's more demand for Lifeline services than ever. Our shops help to make sure people can keep calling Lifeline to have someone listen to them, and to offer hope," Mr Peebles said.
"We urgently need more volunteer crisis supporters for our 13 11 14 service and shop proceeds help fund their training and ongoing support."
"As well as scoring a bargain our shoppers are helping the environment by keeping them out of landfill."
Mr Peebles is calling for donations of items as well as volunteers to help in the shop.
"Our fabulous Lifeline shop volunteers mean more of our proceeds go back to funding services. If anyone wants to serve at or work behind the scenes at the shop – even for just a few hours a week – we'd love to hear from them."
"People can drop off donations of quality pre-loved items to the shop before and after its opening."
The new shop is at 40 Puckle Street. It will be open seven days a week - Monday to Friday 9am to 5pm, Saturday 9am to 4pm and Sunday 10am to 4pm. It is only the second Lifeline shop to open in Melbourne. The first opened in Bundoora in July.
Nine Australians die every day by suicide and more than 65,000 Australians make a suicide attempt each year. Suicide is the leading cause of death for Australians between the ages of 15 and 44. Calls to Lifeline are up 25 per cent since the start of the COVID 19 pandemic.
About us:
ABOUT LIFELINE
Australia's leading suicide prevention service is celebrating 60 years in 2023. Lifeline operates the 13 11 14 telephone line within 41 centres around the nation as well as a 24/7 crisis text and webchat service.
Contact details:
Collin Peebles on 0423 310 245 or Craig Eardley on 0437 477 493.
Jason Doherty, jason.doherty@lifeline.org.au, 0430 104075