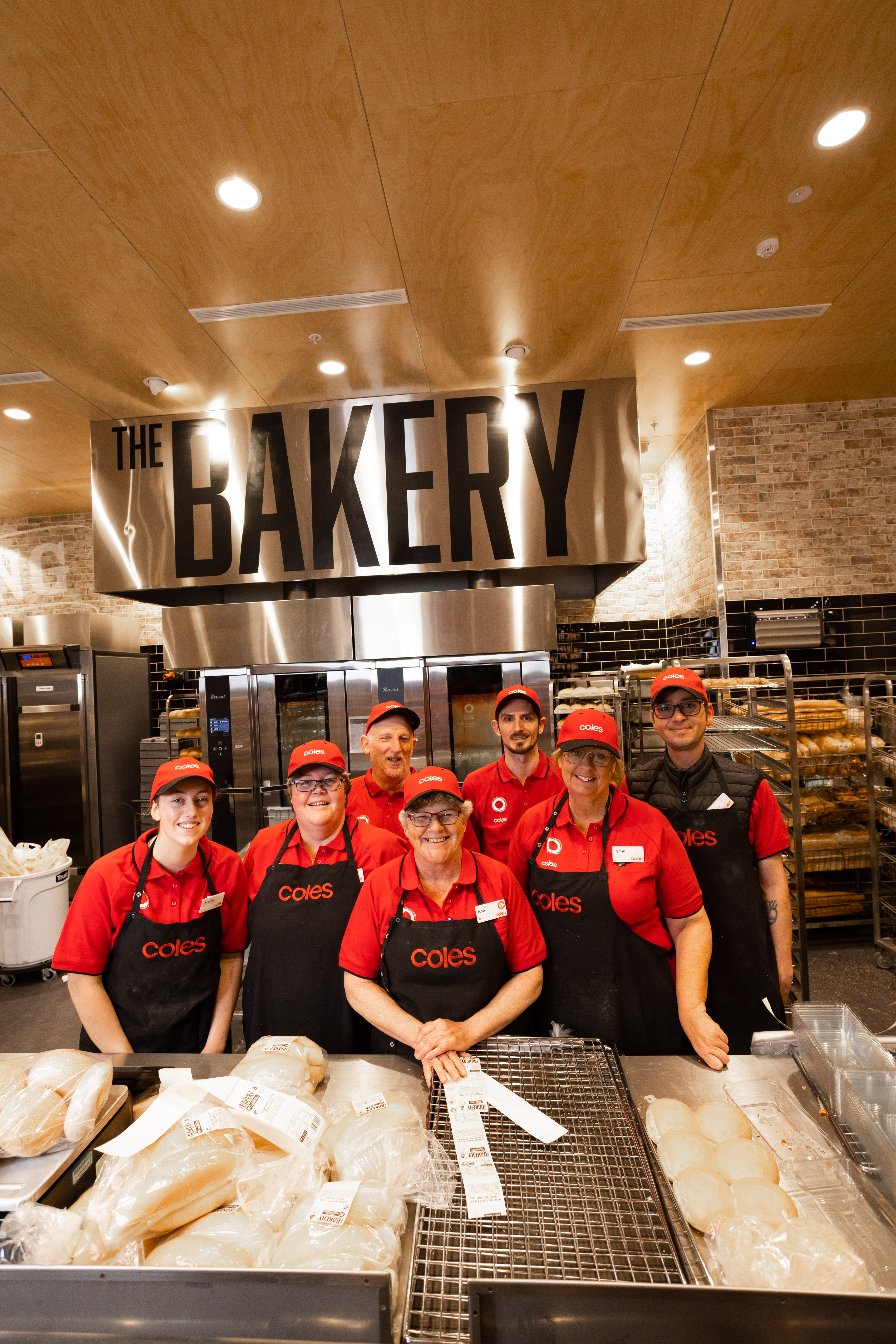 Thursday, 24 August 2023
LOVE AT FIRST BITE FOR COLES BAKERY IN 2023 CANSTAR BLUE AWARDS
Coles' mouthwatering range of freshly baked products has risen to the occasion, beating three other major supermarkets and receiving a five-star rating in the 2023 Canstar Blue Most Satisfied Customer Awards for Supermarket Bakeries.
In a survey of more than 3,000 Aussies, Coles' in-store freshly baked customer favourites including artisan breads, cupcakes, cakes and biscuits have been recognised by respondents, with the supermarket receiving top marks in overall satisfaction, freshness of product and variety and range.
Coles General Manager for Bakery Kate Roff said the award was a true reflection of the trust and loyalty customers place in the supermarket's ability to consistently deliver exceptional bakery products.
"We are proud to provide our customers with high-quality and innovative products from our bakery range, that satisfy the taste buds of Aussies across the country," Kate said.
"As the cost of living continues to be front of mind for many, we are committed to ensuring our customers can buy top range, affordable products from our bakery selection, without compromising on taste.
"The award is also a reflection of the great lengths our in-store bakery teams go to, to deliver quality goods for our customers."
Canstar Blue is a well-known comparison site that helps consumers make informed purchasing decisions, with Coles having previously received a number of accolades in the Most Satisfied Customer Awards category.
Canstar Blue Editor-in-Chief Christine Sieb said supermarket bakeries were a competitive sector and Coles' award for the Most Satisfied Customers in this category was no mean feat.
"More than half of all supermarket customers bought bakery items in their last grocery shop, which shows how important a strong bakery offering is to meeting Australian shoppers' needs," Christine said.
"The award demonstrates Coles delivers on this requirement, with its own customers giving it five stars for the freshness and variety of its products and, importantly, for overall satisfaction with their purchase."
Last year Coles received accolades at the Canstar Most Satisfied Customer Awards for its Coles chicken, pork, lamb, fish and seafood ranges — reaffirming the supermarket's commitment to ensuring the best quality and value products are available to customers Australia-wide.
-ends-
For media enquiries, please contact
Coles Media Line (03) 9829 5250 or media.relations@coles.com.au