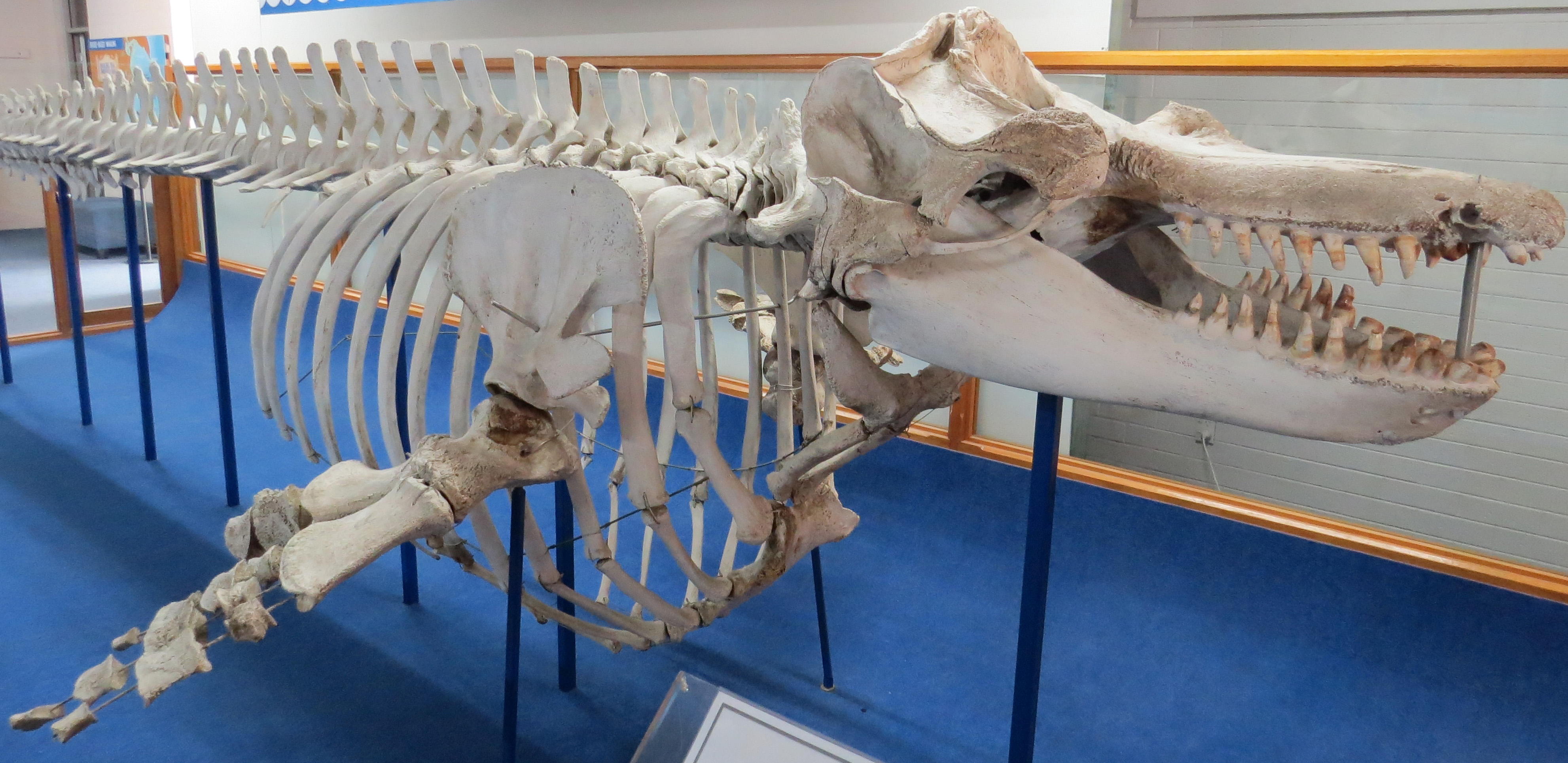 The Australian National Maritime Museum today announced this year's successful recipients in the latest round of grants under the Maritime Museums of Australia Project Support Scheme (MMAPSS). Museums and cultural organisations across Australia will receive funding toward projects that protect and preserve the nation's proud maritime heritage.
Eighteen successful MMAPSS applications will share in more than $123,000 in grants and in-kind support, with eleven receiving funding for projects ranging from vessel preservation to a killer whale display, one receiving in-kind support and funding, and two receiving in-kind support only, while four recipients will be funded to attend an on-site museology course under MMAPSS. Today's announcement by the Museum revealed the scope and richness of new and continuing maritime heritage projects, each indicative of stories and legacies that are, at once, profoundly local and of national importance.
More than $114,000 was granted for fourteen new and developing projects, including planning and restoration of significant vessels, First Nations storytelling, establishment of memorials to maritime events, and infrastructure to support better public engagement with maritime heritage places and programs. Over $9,000 has also been awarded for four museological training opportunities for recipients to attend a one-week course at the Australian National Maritime Museum, developing skills in collections management and museum administration.
The MMAPSS Selection Committee reported that, once again, the overall quality and scope of projects funded in this year's round of applicants reveals a lively maritime cultural heritage sector that is constantly evolving to bring past stories to life.
Minister for the Arts Tony Burke said, "We have incredible collections in our museums, but most of our heritage will always be in communities around the country.
"This makes sure the mission of the Australian National Maritime Museum is made real in protecting heritage places across Australia."
Daryl Karp AM, Director and CEO of the Australian National Maritime Museum, said "Our unique identity as an island nation is shaped by our seas and waterways, and the stories, objects and artefacts that make up our maritime heritage. This legacy is preserved by the passion of those whose efforts are poured into projects and works across a national network of museums, organisations and communities throughout Australia - including in regional and remote areas.
"It is through the vital efforts of this network that our national maritime heritage is shaped and preserved for future generations," Ms Karp said.
MMAPSS is administered by the Australian National Maritime Museum on behalf of the Australian Government. Since 1995, MMAPSS has provided more than $2.4 million to over 535 projects and over 75 museological training opportunities to organisations across Australia.
Projects include the physical restoration of vessels or strategic planning to enable their preservation, site enhancements that help tell stories of maritime heritage, support to develop and extend information sharing and educational materials that promote community access, digital platforms and publications that share heritage stories and resources, as well as special projects focused on the exhibition and conservation of specific heritage items.
The Museum will also provide selected projects with in-kind support, to assist with planning, evaluation, interpretation, conservation and education. Staff and volunteers at museums and historical societies across Australia will have access to subject-matter specialists from the Museum's Curatorial, Fleet, Conservation, Education, and Communications teams.
2023 RECIPIENTS AND PROJECTS BY STATE


Eden Killer Whale Museum Management Committee Incorporated – Installation of an electric lift mechanism to suspend the Orcinus Orca (killer whale) skeleton 'Old Tom' – the most famous of the Twofold Bay killer whales.
Camperdown Cemetery Trust Sydney – Conservation and restoration of shipwrecked Dunbar and HMS Challenger memorials.


Clyde River and Batemans Bay Historical Society Inc. – Development of a concept site plan to transition collections from a general historical focus to a maritime and coastal heritage focus.
Iluka History Group Inc. – Creation of a high-quality printed display, recognising the work completed between 1862 to 1971 on the breakwaters of the Clarence River, including Iluka's Training and Port Works.
Pig and Whistle Fleet Club – Research and production of display panels for subjects of maritime significance.
MUSEUM ADMINISTRATORS' COURSE GRANTS
Pig and Whistle Fleet Club
New Italy Museum Inc
Camden Haven Historical Society Inc
SA
Mid Murray Council – Mid Murray Heritage and Maritime Committee – Development of a museum Interpretive Plan document for both the Mannum Dock Discovery Centre and Morgan Landseer Museum.
TAS
May Queen Pty Ltd. – May Queen re-caulking, ongoing maintenance and conservation repairs to ensure the vessel's survival into the future.
Bass Strait Maritime Centre - The Bass Strait Maritime Centre seeks to tell the story of Tasmania's first mariners in the region known as Bass Strait, in close consultation with local Aboriginal elders.
VIC
Glenelg Shire Council (Portland Maritime Discovery Centre) – Commissioning of an interpretive consultant and photographer to develop a suite of education resources highlighting the Portland Lifeboat and Admella shipwreck
City of Greater Geelong – Conducting of a Preservation Needs Assessment for the Geelong Naval and Maritime Collection, to identify the current physical condition of the collection items and the storage and housing facilities.
Offshore and Specialist Ships Australia Ltd – Production and installation of the Lauritzen Commemorative Plaque in Seafarers Rest Park, Docklands, Victoria, in memory of the Lauritzen Line polar ships and their Seafarers.
Wahgunyah Progress Association Incorporated – Review of the vessel management plan for the Red Gum Boat by a museum conservation expert.
MUSEUM ADMINISTRATORS' COURSE GRANTS
Lighthouses of Australia Inc
WA
Shire of Cocos Keeling Islands – Support for the historic Jukong Restoration Project, supporting the local community to restore each of the five historic Jukong boats and, in turn, passing down knowledge and skills of the last two master boat builders on the island, preserving the Maritime Cultural Heritage of the Cocos Keeling Islands.
Albany Maritime Foundation & Discovery Bay Tourism Precinct Ltd (Albany's Historic Whaling Station) –Development of a 'Whales from the Air' permanent exhibition, including the preservation and installation of a whale-spotter aircraft as an interpretive asset for visitors to the Whaling Station.
About MMAPSS
The Maritime Museums of Australia Project Support Scheme (MMAPSS) is funded by the Australian Government – through the Department of Infrastructure, Transport, Regional Development, Communications and the Arts and the Australian National Maritime Museum. MMAPSS provides grants of up to $15,000, as well as museological training opportunities valued at up to $3,000 and in-kind support from Australian National Maritime Museum experts.
MMAPSS offers funding to museums and other not-for-profit organisations to help preserve or display objects of national and historical maritime significance. It also supports staff or volunteers, including from remote or regional organisations across Australia, to spend time learning specific skills and making valuable connections.
Many cultural institutions around the country care for maritime items of historical and national significance. The Australian National Maritime Museum supports and encourages efforts to conserve and display unique local objects for today's audiences and future generations.
MMAPSS gives grants of up to $15,000 for projects that fall into one or more of these categories:
Collection management (registration, documentation and storage)

Conservation (preservation, vessel restoration, conservation work/treatments and professional assessments)

Presentation (research, development of exhibitions, establishing interpretative displays and workshops)

Development of relevant education or public programs which make collections more accessible to audiences
MMAPSS also gives grants of up to $3,000 to support attendance at the Museum Administrators' Course:
Museological training for paid or unpaid workers of not-for-profit organisations caring for Australia's maritime collections

Funding will support the accommodation and travel costs of staff and/or volunteers to participate in a week-long Museum Administrators' Course to develop museological skills and knowledge that will increase standards of practice for the care and management of maritime collections (provided by the Australian National Maritime Museum).
Since its inception in 1995, the Australian Government has provided more than $2.4 million to over 535 projects and over 75 development opportunities under MMAPSS, to organisations in Queensland, New South Wales (including Norfolk and Lord Howe Islands), Victoria, Tasmania, South Australia, Western Australia (including the Cocos and Keeling Islands), the Northern Territory and the Australian Capital Territory.
Please visit the website www.sea.museum/grants for details on the next round of funding.
About the Museum
The Australian National Maritime Museum in Sydney is the national centre for maritime collections, exhibitions, research and archaeology. As a Commonwealth cultural institution, the museum is committed to fulfilling its national mandate by developing programs and opportunities to share its expertise, collection and the national maritime story with regional communities throughout Australia.
ENDS
For further information or interviews please contact:
Steve Riethoff M: 0417 047 837 E: steve.riethoff@sea.museum