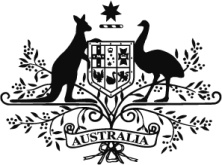 THE HON MATT KEOGH MP
Minister for VETERANS' AFFAIRS
MINISTER FOR DEFENCE PERSONNEL
MEDIA RELEASE
21 August 2023
Schools awarded for honouring AUSTRALIA's wartime history
To mark the 50th anniversary year of the end of Australia's involvement in the Vietnam War, schools across the country have honoured the service of Vietnam veterans' in the 2023 Anzac Day Schools' Awards.
This year's theme, Commemorating Australia's Vietnam War Service, gave students the unique opportunity to connect with Vietnam veterans in their community to learn more about Australia's longest 20th century conflict.
John Edmondson High School in Horningsea Park, New South Wales, is the national winner, impressing judges with their website dedicated to this year's theme, highlighting Vietnam War battles, the role of Australian women, the story of a conscripted serviceman, plus poetry and artwork.
A total of 73 entries were received from across Australia, with 14 declared winners, sharing in $39,000 in prize money funded by the Department of Veterans' Affairs' Commemorations Program. Students showcased their knowledge through websites, videos, presentations, artwork, songs, projects, podcasts, and poetry.
I'd like to congratulate all participating schools on their resourcefulness and innovative ways of honouring our veterans and their wartime involvement.
Entries for the 2024 Anzac Day Schools' Awards are now open, the theme is Discover the stories of veterans in your local community, encouraging students to connect with veterans to gain a firsthand understanding of Australia's wartime past. Entries close 31 May 2024. I look forward to seeing the ideas schools come up with to discover the stories of their local veterans.
A list of all the 2023 award-winning schools is included below. For more information on the Anzac Day Schools' Awards, including how to enter in the 2024 awards, visit the Anzac Portal.
2023 ANZAC DAY SCHOOLS' AWARDS WINNERS
| | | |
| --- | --- | --- |
| Award | School Name | State |
| National Winner ($5,000) | John Edmondson High School, Horningsea Park | NSW |
| ACT State Winner ($3,000) | Good Shepherd Catholic Primary School, Amaroo | ACT |
| NSW State Winner ($3,000) | St Patrick's College for Girls, Campbelltown | NSW |
| NT State Winner ($3,000) | Ludmilla Primary School, Ludmilla | NT |
| QLD State Winner ($3,000) | Pallara State School, Pallara | QLD |
| SA State Winner ($3,000) | Cornerstone College, Mount Barker | SA |
| TAS State Winner ($3,000) | Mountain Heights School, Queenstown | TAS |
| VIC State Winner ($3,000) | Baranduda Primary School, Baranduda | VIC |
| WA State Winner ($3,000) | Woodbridge Primary School, Woodbridge | WA |
| Brigadier Bill Rolfe AO Award for Veteran Involvement ($2,000) | Moorooka State School, Moorooka | QLD |
| Award for Innovative Commemoration ($2,000) | Heatherwood School, Donvale | VIC |
| Award for Creative Use of Technology ($2,000) | Kulnurra Public School, Kulnurra | NSW |
| Remote Schools Award ($2,000) | Mount Magnet District High School, Mount Magnet | WA |
| Specialist Educational Setting ($2,000) | Cleveland Education and Training Centre, Belgian Gardens | QLD |
MEDIA CONTACT:
DVA Media: media.team@dva.gov.au