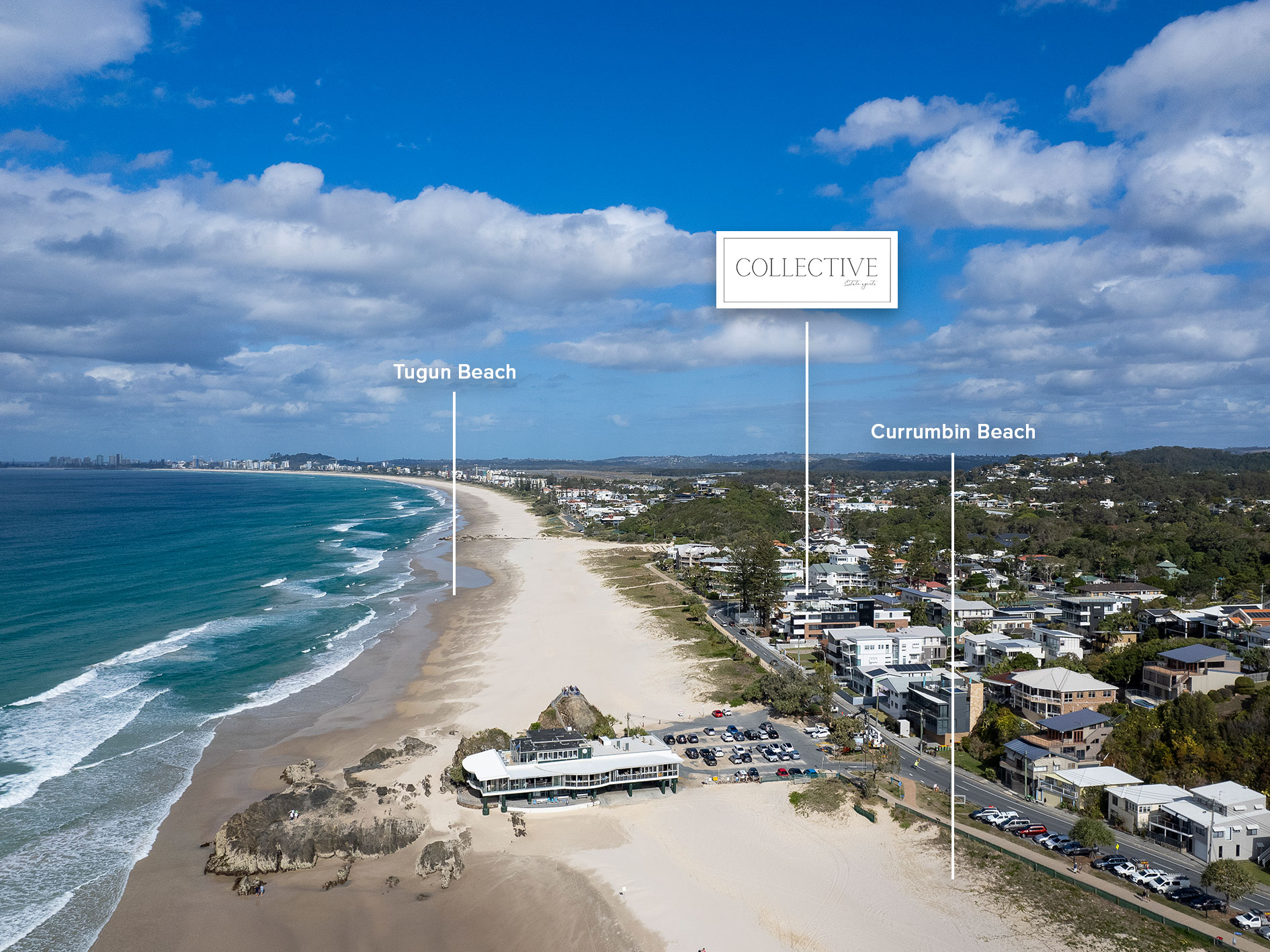 A rare 1960's gem has entered the property market for the first time in almost 40 years.
3 Fenton Place, Currumbin, presents a blue-chip opportunity and is among the few remaining properties of its calibre on the Gold Coast.
Beyond being a captivating example of mid-century architectural elegance, this property also presents an astute investment opportunity.
The levelled 506 sqm block offers potential for subdivision and development, with the block favourably zoned for these opportunities.
Located less than 50 metres from the beach, this property boasts four expansive bedrooms, two bathrooms, and a tandem garage.
"This property is truly one-of-a-kind, as there are no other properties on the market that can match its features, quality, and potential to subdivide or develop," said Brenden Musca, real estate agent.
Nestled in a quiet cul-de-sac, it is set in one of Currumbin's most peaceful locations.
Mr Musca shared his insights on this home, which he believes will capture the attention of savvy buyers seeking a combination of coastal charm and remarkable development potential.
"The demand for this property is guaranteed to be phenomenal."
The home's open plan living and dining area flow seamlessly to a spacious balcony, offering residents an idyllic point to savour the ocean breeze.
This rare opportunity is an irresistible lifestyle proposition, perfect for buyers who desire beachside living.
"Currumbin's coastal lifestyle tends to draw local, interstate and international buyers who are looking for beachside living the area is renowned for," said Mr Musca.
The market's appetite for quality beachside properties on the Gold Coast remains strong, and this property's historical significance, combined with its untouched charm since, makes it an even more appealing prospect.
3 Fenton Place, Currumbin, goes to auction 10th of September commencing at 10am onsite.
About us:
Professionals Collective believe that selling homes is not simply about seeing properties come and go, with fresh ideas, and the latest technology, we're embarking on building a business that offers an exceptional real estate experience. Between our customer-focused agents and our experienced in-house marketing team, we guarantee your home will receive the dedication and attention it deserves. Whether you are looking to Buy, Sell, or Rent, our team of professionals can help you achieve your property dreams.
Contact details:
Brenden Musca
bmusca@professionalscollective.com.au