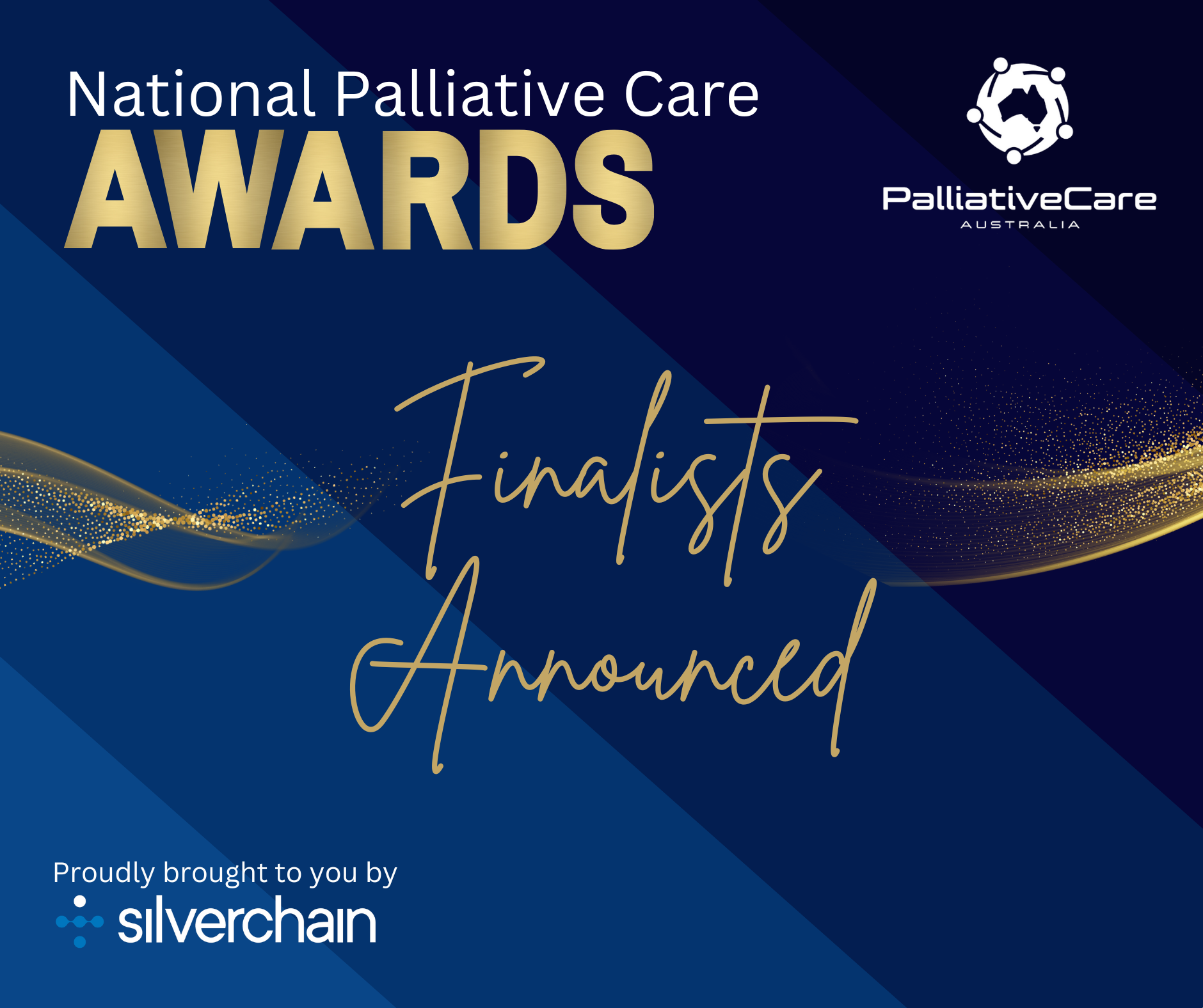 Finalists have been announced for the 2023 National Palliative Care Awards.
"From over 90 nominations our judges have had the tough task of selecting three finalists in each of our eight categories," says Camilla Rowland, Chief Executive Officer, Palliative Care Australia (PCA).
To be held at the International Convention Centre, Sydney on Thursday, 14 September, the Awards are held every two years and recognise excellence, innovation, teamwork and emerging talent in Australia's palliative care sector; and this year's award line-up features a new award for lifetime achievement.
"The Palliative Care Australia Board saw an opportunity to introduce a Lifetime Achievement Award following the 2021 awards," Ms Rowland says.
"This award and those whose name it will carry, serve as inspiration for current and future generations.
"The Lifetime Achievement Award points to a profound impact by an individual and is only awarded to people with over 20 years' experience in the sector.
"It will become a symbol of respect and gratitude."
The names of all finalists in all other categories can be view now on the Palliative Care Australia website.
All eight categories include:
Emerging Leader

Emerging Researcher

Outstanding Work by a Team in Delivering Palliative Care

Innovation in Palliative Care

Outstanding Achievement in Volunteering

Outstanding Achievement in Aboriginal or Torres Strait Islander Palliative Care

Outstanding Achievement by an Individual in Palliative Care

Lifetime Achievement Award
"Every part of the sector is represented from acute care to hospice and community care, as well as professors, doctors, nurses, volunteers and more working across paediatrics, aged care, chronic illness, and disabilities," Ms Rowland says.
In 2023, PCA is partnering with Silverchain to deliver this key event in our sector's calendar. Silverchain, is a leading in-home provider of complete health and aged care services in Australia, supporting over 115,000 people each year.
The gala awards ceremony coincides with the Oceanic Palliative Care Conference and will be hosted by comedy great, and palliative care advocate, Jean Kittson.
"All clinicians and workers involved in that team approach to palliative care look forward to this night as an opportunity to get together to catch up and celebrate, and it's important to have this opportunity after years of being separated by COVID 19!" Ms Rowland says.
"Congratulations to all our finalists, you inspire those around you."
Check out the full list of finalists for the 2023 National Palliative Care Awards HERE.
Over 1000 delegates are expected to attend the Oceanic Palliative Care Conference (OPCC), 13 to 15 September in Sydney. Register now before the 18 August price increase. Tickets are also available to attend the National Palliative Care Awards on Thursday, 14 September. Full details are available on the OPCC website.
Contact details:
Ian Campbell
P: 0417 482 171