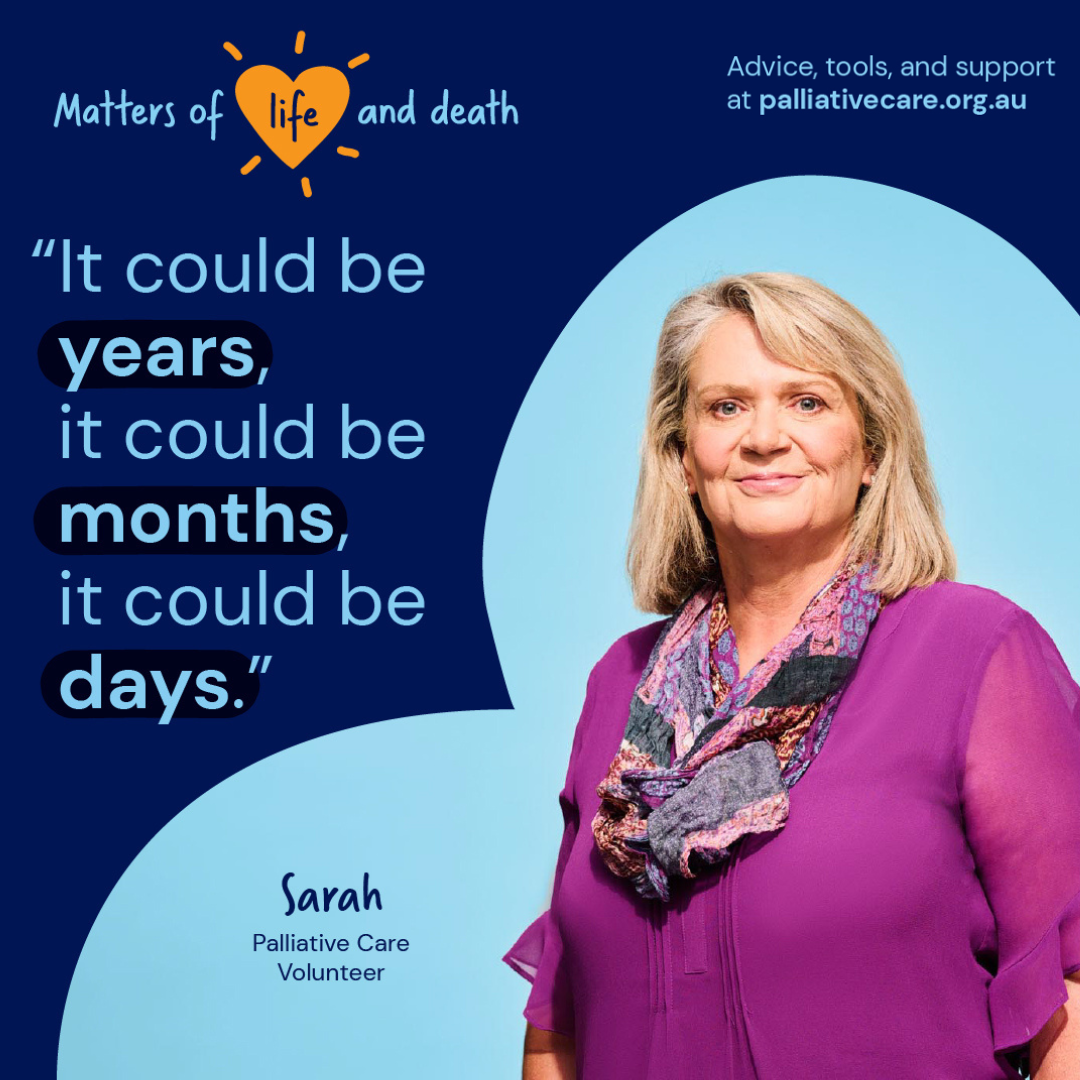 "We are building on the success of our campaign during National Palliative Care Week in May, because it's a message that is relevant every week of the year," says Camilla Rowland, Chief Executive Office, Palliative Care Australia (PCA).
"What we found was that people with firsthand experience of palliative care are often our best allies and can play a powerful role in highlighting the benefits of increased access and better understanding of palliative care.
"Those of us who work or volunteer in palliative care or have experience through a loved one can also help in opening up conversations about what we want the end of our life to look like."
Based on the successful 2023 National Palliative Care Week – 'Matters of Life and Death' designs, a series of social media tiles, short videos, and associated words and advice can now be easily downloaded from the PCA website and shared via social media.
The designs feature real people currently working or volunteering in palliative care and really highlight the 'people at the heart of quality palliative care'.
"Our collective effort is vital in raising awareness, increasing access, and recognising the contribution of nurses, doctors, allied health professionals, volunteers, and carers," Ms Rowland says.
"Anyone can become an ally of palliative care, and these communication materials will help get people started within their own networks and community.
"We are encouraging people to share their experience, start those conversations around death and dying and break down those taboos that often stop us.
"It's natural to feel uncomfortable, but our ageing population and increasing understanding of diseases like dementia, MND, Parkinson's, cancer, and other life limiting illnesses, means that more families will be engaging with palliative care in the future.
"We are on a trajectory for a 50% increase in demand by 2030 and a doubling in need by 2050, access and understanding need to grow alongside that."
Contact details:
Ian Campbell
P: 0417 482 171