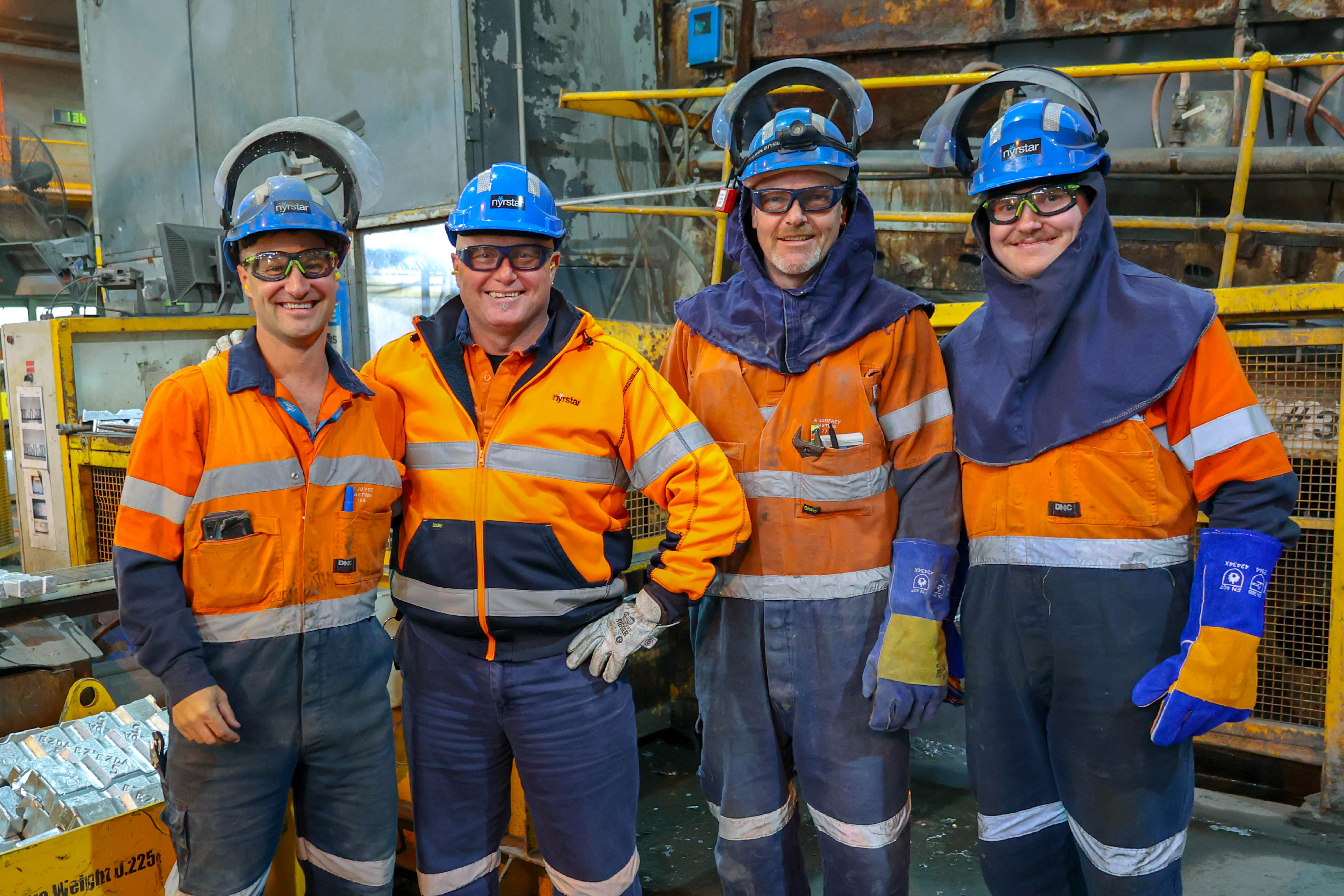 Nyrstar Australia has today released its Economic Value Report Summary for 2022 with its benefit to the Australian economy in the previous calendar year valued at $1.7 billion.
Nyrstar's Co-CEO Dale Webb said the report shows the significant value Nyrstar creates in Australia each year.
"The metals we refine in Australia are critical to the manufacture of products the world needs – especially through the energy transition," said Mr Webb.
"But our value goes beyond the metals we produce and refine – it extends to the economies and communities we are part of.
"The 2022 Economic Value Report shows that in Australia this value was $1.7 billion and we supported around 6,400 full-time equivalent Australian jobs.
"The value we create for the communities where we operate is a significant priority for Nyrstar too, and in 2022 we helped support 27 community organisations in South Australia and Tasmania."
Of the $1.7 billion total economic impact, $838 million was through Nyrstar's direct spending in Australia. This includes $670 million spent with over 1,200 local businesses.
Mr Webb says the value created by Nyrstar's interlinked Australian sites had been an important contributor to the nation and the world for more than a century.
"Our Port Pirie and Hobart Operations have had a significant role to play in Nyrstar refining the metals and products needed for everyday use throughout the world for generations, and we are looking forward to the exciting years ahead," Mr Webb said.
To view a summary of the 2022 Nyrstar Economic Value Report, click here.
About us:

About Nyrstar Australia

Nyrstar Australia is a national multi-metals processing and refining business, operating in Port Pirie and Hobart for over 100 years to produce lead, silver, zinc, and many other materials that are essential for the manufacture of products used by everyone, every day.

Nyrstar Australia employs over 1,300 people across processing plants in Port Pirie and Hobart that operate as two interlinked sites and play a critical role in increasing the value of the metals and minerals obtained from resources sourced from across Australia and around the world.

Nyrstar is an international producer of critical minerals and metals essential for a low carbon future with mining, smelting and other operations located in Europe, the United States and Australia. Nyrstar's operating business is wholly owned by Trafigura, one of the world's leading independent commodity trading and supply chain logistics companies.
Contact details:
Colin Morrison
Corporate Affairs & Communications Manager
0431 778 720 or colin.morrison@nyrstar.com
Luke Sale
Corporate Affairs & Community Advisor
0422 786 863 or luke.sale@nyrstar.com