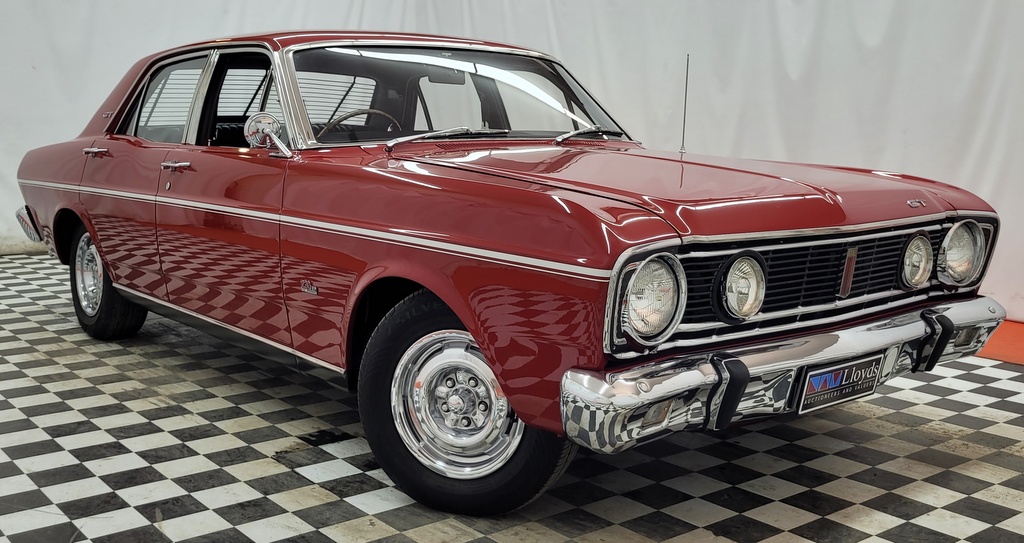 A 1968 Ford Falcon XT GT owned by a local Gold Coast family for the past 30 years has come forward to auction, expected to reach six figures after being discovered to be highly valuable.
Once retailing for $4,050 this 1968 Ford Falcon GT has quite a back story.
Purchased back in 1993 by the current custodian's late father, this classic was found in a shed not running, and sat untouched in its original condition for many years. This was until 2010 when the current custodian purchased the vehicle from his father and decided to restore it in honour of him after his passing.
"It is not often you come across stories such as these, especially with the vehicle being in near new condition after the restoration and now expected to reach six figures at auction," said Mr. Lee Hames, Chief Operations Officer for Lloyds Auctions.
When restoring the vehicle, to his surprise, it became evident that this Falcon was in fact a verified, matching numbers vehicle, which are hard to come by in this condition, also finished in the hero colour, Candy Apple Red.
"Everything in the vehicle has either been rebuilt or brought brand new," continued Mr. Hames.
This Falcon is indicting just six thousand miles since the restoration, and the 302 Windsor engine only being built back in late 2020 by Competition Engines in Melbourne.
"The current custodian is now ready to pass the vehicle on to another family to love and enjoy just as he and his father did for the last 30 years," said Mr. Hames.
This 1968 Ford Falcon XT GT will be going under the hammer this Saturday 26th August from 10am along with over 330 other classic cars.
You can view the Ford Falcon here.
For more information visit www.lloydsauctions.com.au
Contact details:
Media Contact:
Taylah Gray
Public Relations
0488 288 178