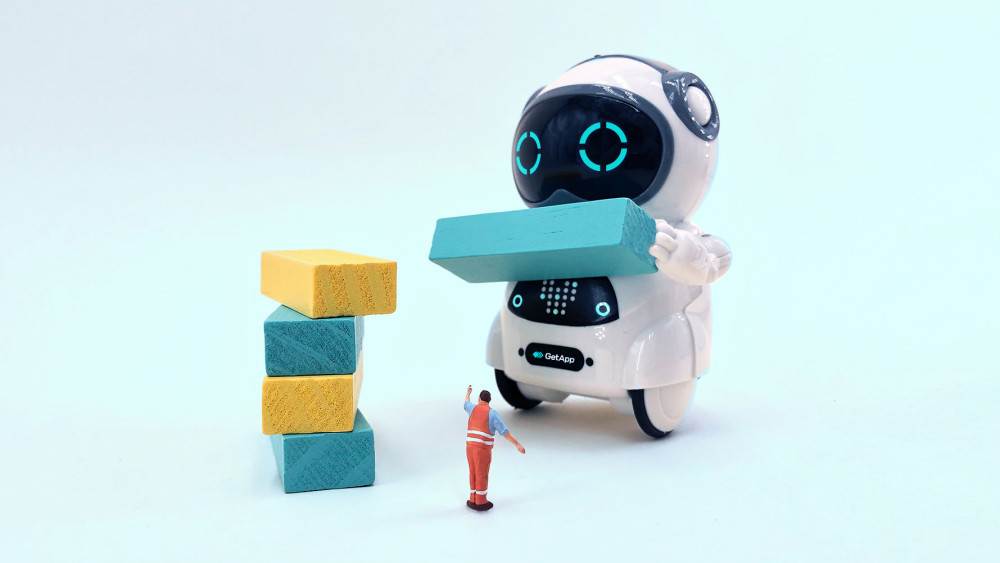 [For immediate release]
AUSTRALIA --- 30 August 2023
A recent study revealed that almost four in 10 employees (41%) in Australia worry about job losses caused by generative AI. More than half (55%) of ChatGPT users agree to some extent that ChatGPT content can compete with human creations, and 34% say it certainly can.
To learn more about the adoption of generative AI technology in Australian businesses, GetApp surveyed 463 generative AI users to learn about their use of tools like ChatGPT, their concerns about use and the benefits they get from it at work.
Due to the rise of generative AI, the survey confirms that respondents are aware of possible job transformation and a third (33%) are somewhat concerned, while 8% are apprehensive about losing their jobs due to generative AI.
About a third (32%) of respondents believe that generative AI output can replace 11-20% of their professional roles. As such, 36% of respondents said they had more time to focus on higher-value tasks thanks to the AI-generated job transformation.
In particular, the survey found that 45% of respondents cited privacy and data security as their top ethical concern regarding using general AI tools in the workplace, followed by abuse of AI-generated content (30%). Additionally, 51% of respondents predict businesses will be exposed to cybersecurity risks, and 41% predict regulatory compliance risks through generative AI.
However, 41% of ChatGPT users were concerned that they might develop an over-reliance on using it and other AI tools to complete tasks, while 31% cite spreading incorrect information because users view ChatGPT's answer as definitive. A total of 89% of respondents say they check ChatGPT results for errors, with 42% meticulously reviewing and verifying each answer before using it.
About a third (34%) use the tool several times a week, and 30% use it three to 10 times a day. While text editing is the most popular use (40%), it also serves many other purposes, such as idea generation and data analysis, which were both selected by 33% of the respondents.
98% of ChatGPT users rate the technology's effectiveness, with 37% saying the results are 'highly effective' based on their experience using it at work. Just over half (55%) of users say it improves workflow, followed by 44% of respondents saying that saving time is a benefit.
Andrew Blair, Content Analyst at GetApp Australia, said: "Companies that are exploring the use and uptake of generative AI tools, particularly ChatGPT, must ensure complete transparency about the abilities and limitations of the technology and implement appropriate security measures as employees start to use it in the workplace."
The full article is available to read on the GetApp blog.
To collect this data, GetApp interviewed 463 Australian employees online in June 2023. The candidates had to fulfil the following criteria:
Australian resident
Between the age of 18 and 65
Employed full or part-time
Uses a computer/laptop to perform daily tasks at work
Uses generative AI tools for their work
Must have understood the definition of generative AI. Respondents were provided with the following definition:
Generative AI (GAI) refers to a type of artificial intelligence that is capable of generating new, original content such as images, videos, music, code, or text. It typically uses deep learning techniques and neural networks to analyse and learn from large datasets and uses this information to generate content that resembles human creations. Some examples of generative AI tools are ChatGPT, Bard, and DALL-E.
Key Facts:
About us:
About GetApp:
GetApp is the recommendation engine small businesses need to choose the right software. GetApp enables SMBs to achieve their mission by delivering the tailored, data-driven recommendations and insights required to make informed software purchasing decisions. For more information, visit www.getapp.com.au.
Contact details:
Garry Steel
Marketing Specialist
garry.steel@gartner.com