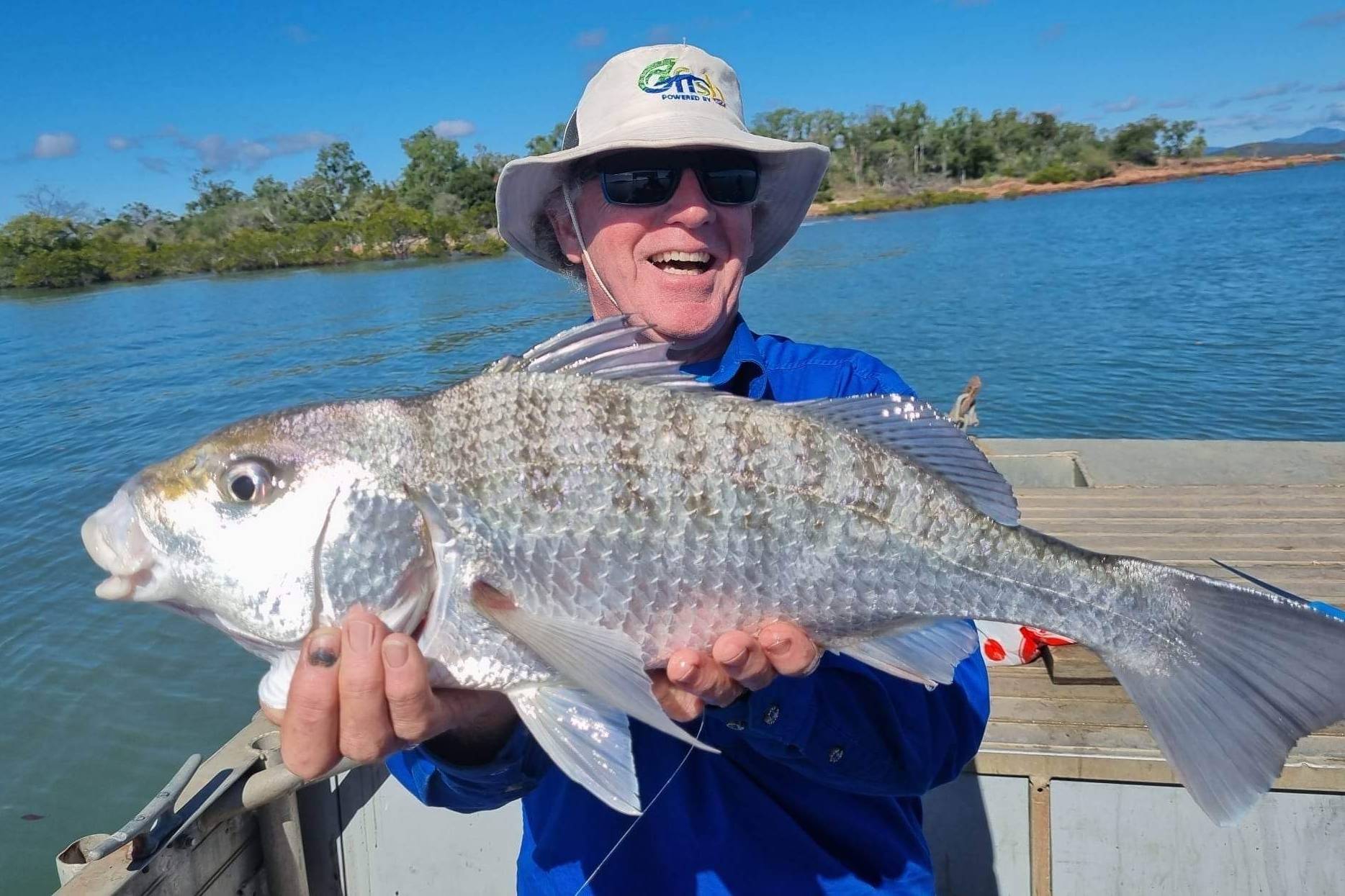 Organisations like OzFish Unlimited can only survive and thrive because volunteers put their hand up and it's time to recognise those going above and beyond the call of duty.
OzFish has announced its National OzFisher of the Year Award winners with the deserving volunteers lauded for their tireless efforts in creating better habitat for better fishing for the Australia's fishing conservation charity. 
All seven individuals have made outstanding contributions and are key members of the OzFish community. 
David Hastings, a dedicated volunteer from the OzFish Central Moreton Bay Chapter, has been named the OzFisher of the Year for 2023.
The state awards went to:
Graeme Carr (Richmond River Chapter - NSW),
Scott and Tracey Papst (Euston Robinvale Chapter - Victoria)
Courtney Wilson (Tasmania)
Michael Crowley (Perth Chapter - Western Australia)
Julian Bulmer (Central Moreton Bay Chapter - Queensland)
Anne Sawley (Adelaide Chapter - South Australia).
OzFish Chief Executive Officer Craig Copeland said all the award winners exemplified the spirit of Australia's fishing conservation charity which aims to encourage recreational fishers to improve our waterways.
"These people are the epitome of what that restoration looks like. People caring for their local waterways and showing that by their deeds and the hours and hours they put in. 
"We thank them as an organisation and we should recognise that without their efforts and all of the volunteers like them across the country, all the good stuff that we're doing just wouldn't be happening.
"All our volunteers feel happy to give back and proud to be able to contribute but the volunteers recognised here have gone above and beyond what is hoped for."
David Hastings thoroughly deserves the honour of winning the second ever National OzFisher of the Year award for his many hours devoted to several projects for the Central Moreton Bay Chapter.
Affectionately known as "Muttley" by his fellow OzFishers, he has taken the lead on monitoring the largest community-driven shellfish restoration project in Australia. 
David drives OzFish's underwater video monitoring program as well as providing valuable input into process improvements and safety at the Shellfish Recycling Centre while also offering regular assistance to the Chapter's volunteer oyster shell collection effort.
He is one of more than 300 volunteers who make up the thriving OzFish Central Moreton Bay Chapter in Southeast Queensland as they try to restore shellfish reefs in the Bay.
"It's a bit sad there's so much mud and as much diversity as there used to be in there so I'm looking forward to the day where we've got more shellfish reefs and all those little oysters are sitting back there spitting out the water and giving us some clean water again. That would be fantastic."
He performs the programmed maintenance on OzFish's machinery and ensures that everything is running as smoothly as possible. 
Collecting oyster shells from restaurants, seafood outlets and commercial shuckers is hot, dirty and smelly work but it is the backbone of the shellfish restoration project and without people like David, it just wouldn't be possible to keep going.  
He's too modest to tally up the time he's spent volunteering, but his Chapter colleagues estimate he's spent more than 500 hours in the past 12 months alone.
Dropbox of photos of award winners: https://www.dropbox.com/sh/52v4bnl09h74vkl/AAC_UvXGEtVyLudD_aUMmJk8a?dl=0
If you would like to know more about the project or get involved become a member of OzFish online at www.ozfish.org.au or contact 1800 431 308.
About us:
About OzFish
OzFish Unlimited is a national environmental conservation charity established to improve the health of our rivers, lakes and estuaries. It is a member-based organisation dedicated to make our fishing grounds healthy, vibrant and more productive. Their active work includes; habitat restoration such as resnagging, riverbank planting, clean-ups, fishways, shellfish reefs and educational and community capacity building programs.
Contact details:
OzFish Communications Manager Paul Suttor
0421 491 229 | paulsuttor@ozfish.org.au