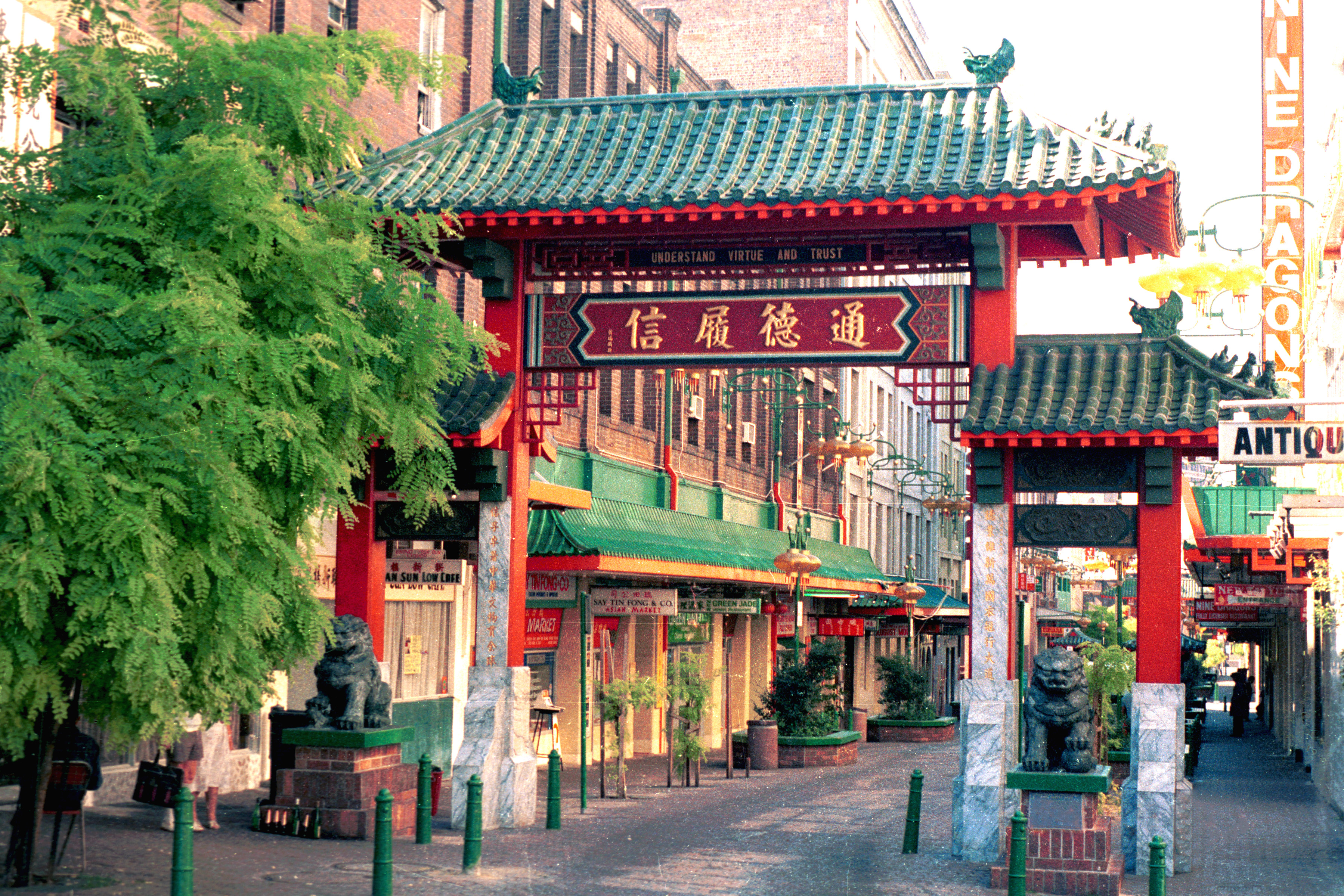 The local historic and social significance of Chinatown's ceremonial gates is set to be officially recognised, following a City of Sydney move to add them to the heritage register.
Designed using traditional Chinese materials and ornamentation, the red, green and gold tiled archways on Dixon Street in Haymarket bookend one of Sydney's best-known destinations for Asian food, culture and communities.
A project led by the Dixon Street Chinese Committee, the gates were completed in 1980 and formed part of a broader upgrade of the area carried out with the City of Sydney.  
"This area has been recognised locally and internationally for its Asian food, culture, communities, and nightlife for many years. The gates provide a ceremonial entrance to the only surviving original Chinatown in the city centre," Lord Mayor of Sydney, Clover Moore AO said.
"The Haymarket precinct is of great significance to Chinese Australian communities and businesses in Chinatown expressed their desire for the importance of the ceremonial gates to be formally acknowledged.
"Restoring and heritage listing these iconic gates will ensure they can be enjoyed for generations to come."
The gates feature traditional pagoda-style roofs with exposed timber rafters, glazed ceramic tiles, symbolic ceramic figurines, engraved gold leaf signs in Chinese script and are guarded by lion sculptures.
At the top of the gates, inspirational proverbs about friendship and goodwill are inscribed in Chinese characters, along with English translations.

Plans to restore the gates next year are underway with new lights and upgrades in design.

Migration from China to Australia began in the early 1800s. By the 1930s, Haymarket had become a social, cultural and economic centre for Chinese people in Sydney.

At its August meeting, Council voted to amend the City of Sydney's local environmental plan to list the Chinatown ceremonial gates as a heritage item of local significance. The amendment will be put on public exhibition for community feedback.
The City of Sydney is set to breathe new life into Chinatown, with a multi-million-dollar plan to activate and improve streets and public spaces, shopfronts, parks and lighting. The City of Sydney has allocated $44 million in the long-term financial plan to fund works in Haymarket over the next ten years.
For media enquiries contact Roxanne Macara. Phone 0438 554 640 or email rmacara@cityofsydney.nsw.gov.au
For interviews with Clover Moore AO, Lord Mayor of Sydney contact Zoe Delamare. Phone 0477 263 615 or email zdelamare@cityofsydney.nsw.gov.au
For more stories from your local area, visit news.cityofsydney.nsw.gov.au
Restrictions: The City of Sydney provides access to this publicly distributed image for editorial purposes only and remains the copyright owner. No archiving, commercial use or third party distribution is permitted without prior written consent. When using content for editorial purposes, you must include the following image credit adjacent to the content: "Photographer's Name / City of Sydney"