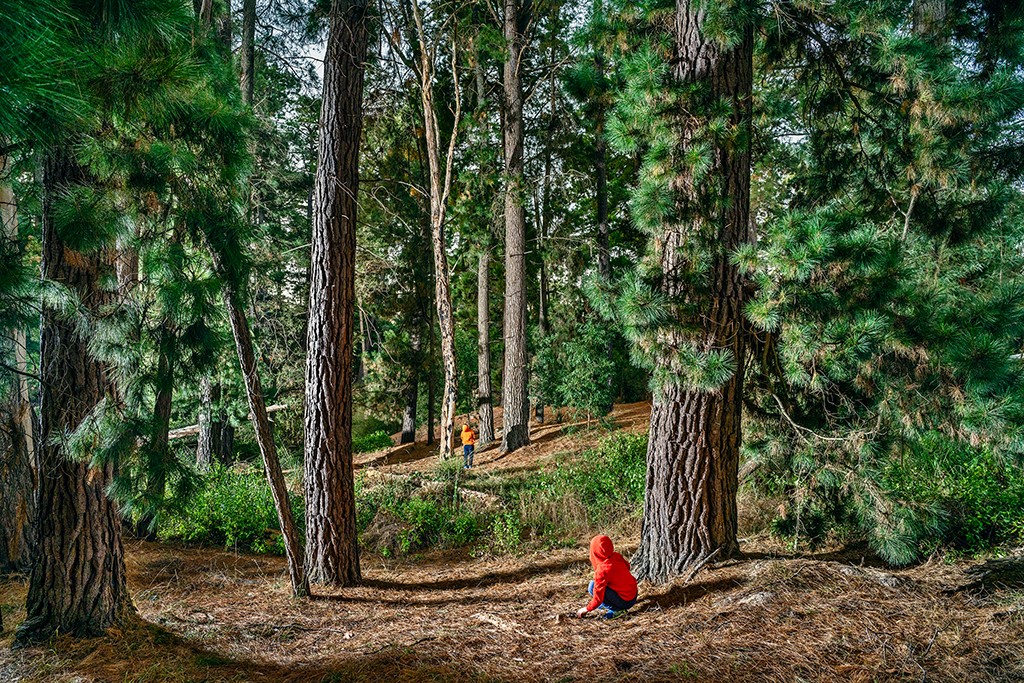 RACV is supporting the Ballarat International Foto Biennale (BIFB) to showcase a series of events and exhibitions across Ballarat and the RACV Goldfields Resort from 26 August to 22 October 2023.
Founded in 2005, the Biennale attracts significant international and Australian photographers, featuring more than 2,000 works and drawing crowds of 40,000 to Ballarat and surrounds.
Installations at RACV Goldfields include RACV x BIFB's Within the Landscape featuring outdoor works by leading artists Selilna Ou, Naomi Hobson and Lisa Sorgini, Winterbloom: Aldona Kmieć and Behind the Image: Erik Johansson, which will also include related art activities in RACV's ArtHouse, located at the RACV Goldfields Resort.
RACV Head of Visual Arts, Mardi Nowak, said RACV are excited to be Principal Partner for the 10th BIFB festival. Our exhibitions locate RACV Goldfields resort as a regional arts destination.
"RACV has a strong history of supporting the arts in Australia and BIFB is a way we can extend experiences in regional Victoria by encouraging people to explore Ballarat and surrounds and get inspired by the different arts exhibitions and programming that BIFB brings," Ms Nowak said.
"We are incredibly excited to bring international BIFB headliner Erik Johansson to RACV Goldfields who will be taking over the RACV Goldfields Resort ArtHouse with an external display as well as a look behind the scenes of his works via video inside."
A number of events will also run at the RACV Goldfields Resort to complement the Biennale. including The Art of Lunch on 2 September – a three course meal specially designed and inspired by our exhibitions with beverages to be enjoyed while hearing from artists including Erik Johansson, Selina Ou and Aldona Kmieć. By booking the RACV exhibitions and events through the BIFB website, RACV Members can receive a discount for The Art of Lunch using the code RACV10-OFF.
For those who would like to improve their photography skills, the RACV Goldfields Resort will be hosting two masterclasses, the first with photographer Peter Solness who will introduce the principles of light painting with your camera. For budding food enthusiasts, there's an immersive workshop for those wanting to start their journey in food photography with Shellie Froidevaux (Iron Chef Shellie).
The Biennale provides an opportunity for guests to save on RACV accommodation and Biennale passes, with offers including a 15 per cent discount on accommodation at RACV Goldfields Resort when booking online using the code FOTO2023 – plus more for RACV members booking direct – and a 15 per cent discount for RACV Members when buying Biennale tickets with the code RACV2023.
Book your stay and save at RACV Goldfields Resort for the BIFB and learn more about the RACV X BIFB Arthouse Exhibition Program or by visiting https://ballaratfoto.org/ .
-ENDS-
Further information
Since 1903, RACV has been one of Australia's most trusted brands and is the largest member organisation in Victoria.

RACV is proud to provide exceptional experiences for our members and customers through a range of products and services across motoring and mobility, home, energy and leisure. These include Emergency Roadside Assistance, Motor Insurance, Home Insurance, Home Trades and an increasing range of options in the cleaner energy space, such as RACV Solar. We have nine resorts across Australia and a range of domestic and international holiday packages, tours and cruises from our trusted travel partners.
Media enquiries
RACV Media
Phone: 0417 041 398
Email: media@racv.com.au
Artist Biographies
Erik Johansson
Erik Johansson (b. 1985) is a Swedish photographer and visual artist based in Prague, Czech Republic. He is known for creating surreal worlds through the combination of photographs. He primarily focuses on personal projects and exhibitions, and his approach to photography is unique in that he seeks to capture ideas rather than moments. Using his camera and imagination, he strives to create a single, realistic image that tells a story, even if it includes elements that seem impossible. Essentially, he works to solve the problem of how to capture the impossible.
In his personal work, Erik does not use computer-generated, illustrated, or stock images, relying solely on complex combinations of his own photographs. This process is time-consuming, and he produces only about ten new images per year.
Aldona Kmieć
Aldona Kmieć is a Polish-born visual artist and photographer who has lived in Australia since 2009. Born in 1977 in a small village near Częstochowa in Poland, Aldona grew up on the cusp of the collapse of the Soviet bloc. Before migrating to Australia in her early thirties, she studied Photography at London Metropolitan University in the United Kingdom, receiving her first 'serious' camera after winning the end-of-year show.
A resident of Ballarat for many years, Aldona was heavily involved in the art and multicultural communities, volunteering her skills for many local causes. She is currently based in Melbourne. Aside from portrait, landscape and documentary photography, Aldona has worked on site-specific installations and street art projects, such as In the Process of Healing (2017), We R You Ballarat Faces (2013), undertook artist residencies i.e. Her work has been featured on The Block Show (St Kilda, 2019), The Design Files magazine (2015) and Better Homes & Gardens TV (2015) featuring a street art project called We R You Ballarat Faces. Aldona has been the recipient of a number of grants and prizes, including Under the Floorboards artist residency award, finalist Bowness Photography Prize (2014), finalist Head On Portrait award (2014), multiple finalist and winner of Ballarat Art Foundation's Eureka Art Awards, winner of CCP Leica Salon prize, and a three-time finalist of the Maggie Diaz Photography Prize for women.
Selina Ou
Selina Ou is known for her large-scale colour photographs of metropolitan working life. In documentary style, she often seeks out employees in the service industry. In her works, she explores themes of identity and consumerism.
Ou was born in Malaysia and moved to Australia at the age of two. She completed a Bachelor of Fine Art with Honours majoring in Photography at the Victorian College of the Arts, and now lives and works in Melbourne. Ou has undertaken numerous artist residencies in Australia, China, Japan, Chile and the USA, funded by grants from the Australia Council, Arts Victoria and by municipalities in China and Japan. She has also been the recipient of the Australia Council for the Arts Greene Street residency in New York and the Gertrude Contemporary studio residency.
Awarded the ANZ Emerging Artist Award in 2005, Ou's work is held in the collections of the National Gallery of Australia, the National Library of Australia, the National Gallery of Victoria, Monash Gallery of Art, Hobart City Council, Artbank, the Australia Council and the Museo de Arte Contemporaneo in Chile.
Naomi Hobson
Naomi Hobson is a multidisciplinary artist working across painting, photography and ceramics. She resides on the banks of the riverbeds where her grandparents were born. Her residence is an old tin shed that was once her village church. Her colourful abstract compositions act as a link between individuality and a shared identity. Her continual inspiration is the vast traditional lands of her ancestors surrounding the town of Coen in Queensland and her culture. More recently, Naomi is further inspired by the richness of cultural diversity she witnessed first-hand while exploring village life, rural farmlands and the organised urban chaos throughout South East Asia.
Coen is a small township of 300 people at the bottom of the McIlwraith Ranges (part of the Great Dividing Range) surrounded by the east coast of Cape York Peninsula, rainforest and open wooded country, with many river systems that snake down to the northern section of the Great Barrier Reef. The local clans include Kaantju, Umpila, LamaLama, Ayapathu, Wik Mungkan and Olkola. This landscape has provided inspiration for Naomi's paintings and is also imbued with a marked political history. Since European settlement Aboriginal people have maintained a connection to their country through working on pastoral properties.
Hobson's grandfather was employed as a stockman for a European family, while other local indigenous people worked as farmhands (cooking, cleaning, gardening, baby-sitters) for no financial reward. Further, Hobson's family have been active in indigenous land rights and reform movements in the effort to return traditional lands and on social and economic reforms to her Cape York community of Coen. Through her art, Hobson continues her family tradition of political and social engagement. Every brushstroke expresses the innate embeddedness of cultures and country in her paintings. However, this specific link to place is brought about through a keen sense of her own individuality.
Lisa Sorgini
Lisa Sorgini is an Australian artist residing in the northern rivers, NSW (Bundjalung Country).
Her practice engages with roles of care, maternal relationships and familial spaces and she is interested in investigating the dominating societal perceptions and constructs that are often vastly at odds with lived experience. She is deeply interested in the way familial landscapes, particularly the mother role, look and change over time and the shifting cultural representations.

In 2022 she released her first book, 'Behind Glass', published by Libraryman (SE).
She has had works recognised as the winner of the Lucie Awards Portrait Project and CCP Ilford Salon for 'Most Critically Engaged' image, as well as being a finalist in the Taylor Wessing Photographic Portrait Prize (UK), National Portrait Prize (Aus) and the Ravenswood Australian Women's Art Prize (Aus).

In 2020 she was selected as the winner of the Lens Culture Critics Choice award for her portraiture series 'Behind Glass' and had work shortlisted for several other national and international awards including the 2020 CLIP Award, 2020 Australian Photography Awards and the Head On Portrait Prize.
Her work has been exhibited within Australia and internationally and published extensively worldwide, with interviews and features in The New Yorker, TIME Magazine, NY Times, Creative Review and National Geographic.

Lisa is represented worldwide by ACN Studio (New York) and is a proud member of Women Photograph'.
Contact details:
RACV Media
Phone: 0417 041 398
Email: media@racv.com.au