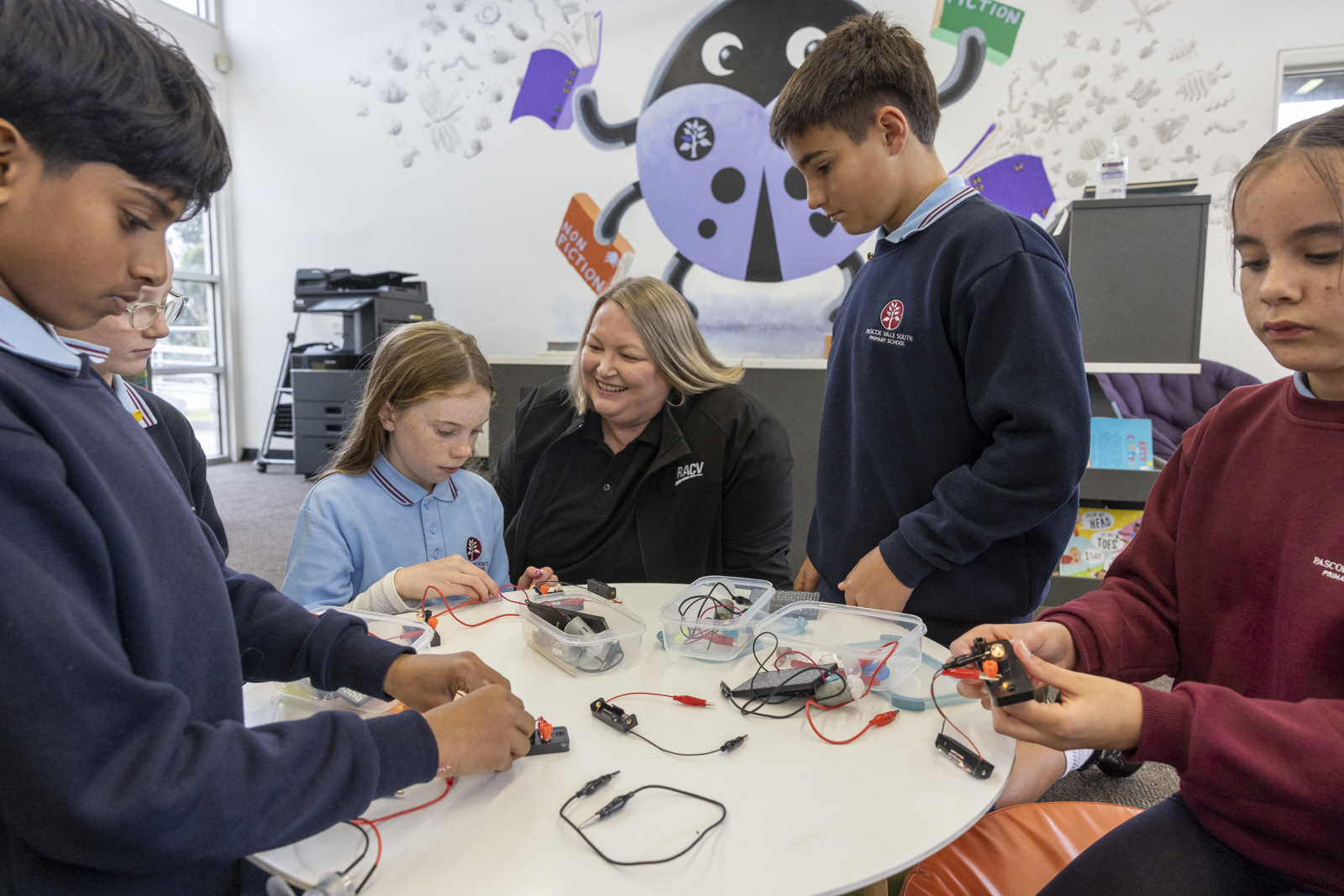 RACV Solar has installed more than 10,000 quality solar solutions and is a leading solar installer for schools in Victoria.
Pascoe Vale South Primary School is the latest Victorian school to install an RACV Solar system and was also able to participate in Solar Squad, a primary school education program aimed at inspiring young minds with the power of solar energy.
RACV has created the program in collaboration with educators and industry experts, to enable students to develop their knowledge of how solar panels work and how solar power can benefit their community.
RACV Solar CEO Bill Bloodworth said that Solar Squad, designed for Grade 5 and 6 students, was proving to be a fantastic way to educate on the advantages of solar power in an accessible, fun way.
"RACV Solar is committed to supporting local communities by giving back through programs like Solar Squad to support a cleaner energy future," Mr Bloodworth said.
"The feedback we've received from students and educators since launching our pilot in 2022 has been really positive.
"The program provides a fantastic insight into how solar panels generate electricity and even gives students the opportunity to learn more about the industry."
Pascoe Vale South Primary School ran the Solar Squad program at the school last month. Principal Carmel Lancuba said the students were totally engaged in the program.
"Collaboratively designing and building mini solar panels engaged our students and enabled them to have a better understanding of how the solar panels worked," Ms Lancuba said.
For more information on Solar Squad, RACV Solar installations and tailored quotes, visit https://solar.racv.com.au/
-ENDS-
Contact details:
RACV Media
Phone: 0417 041 398
Email: media@racv.com.au