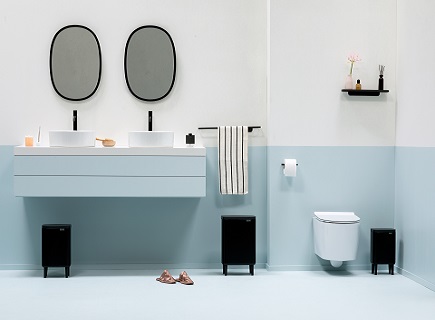 Brabantia introduces Bo Waste Bin Hi 4, 7 and 12L.
Did you know that half of the people that have a pedal bin in the bathroom actually open it by hand? If you are the hands-on type too, the new Brabantia Bo Waste Bins Hi is for you! These sleek 4, 7 and 12-litre bins on elegant legs have a lid that you can open easily from the left, right or front of the bin. So, no more bending over backwards to open the bin by hand. The new, handy additions to the Bo family come in Matt Black, White, and Matt Steel Fingerprint Proof and have a 10-year guarantee.
Having a beautifully designed, stylish bathroom can make all the difference in your life – after all, it's the first and last place you go to each day. A bin should be an addition to your style. That is why we've come up with the bathroom-sized Bo Waste Bin Hi – Valerie Denys, Brabantia category manager of Waste Management.

Brabantia Bo Waste Bin Hi
Do you want a bin in your bathroom that doesn't look like one? Then the Brabantia Bo Waste Bin Hi 4, 7 or 12 litre is the bin for you! Looking like a little cabinet, it fits in the smallest of corners and is very stable thanks to its adjustable non-skid legs. These Bo bins have a hygienic removable inner bucket, and an integrated grip in the back for easy moving and emptying. The nifty lid opens easily from the left, right, and front of the bin, and closes softly. Now that's handy and stylish! And sustainable: these Bo Waste Bins Hi are made from 55% recycled material, are 98% recyclable after use, and are Cradle-to-Cradle® Certified on Bronze level. A great little bin for your bathroom or any other room in your home.
Images
Download the imagery here.
Availability and Price
Bo Waste Bin Hi 4, 7 and 12L are available in Matt Black, White, and Matt Steel at https://brabantia.com.au/collecting-waste/collections/bo-waste/.
Starting price: $110.00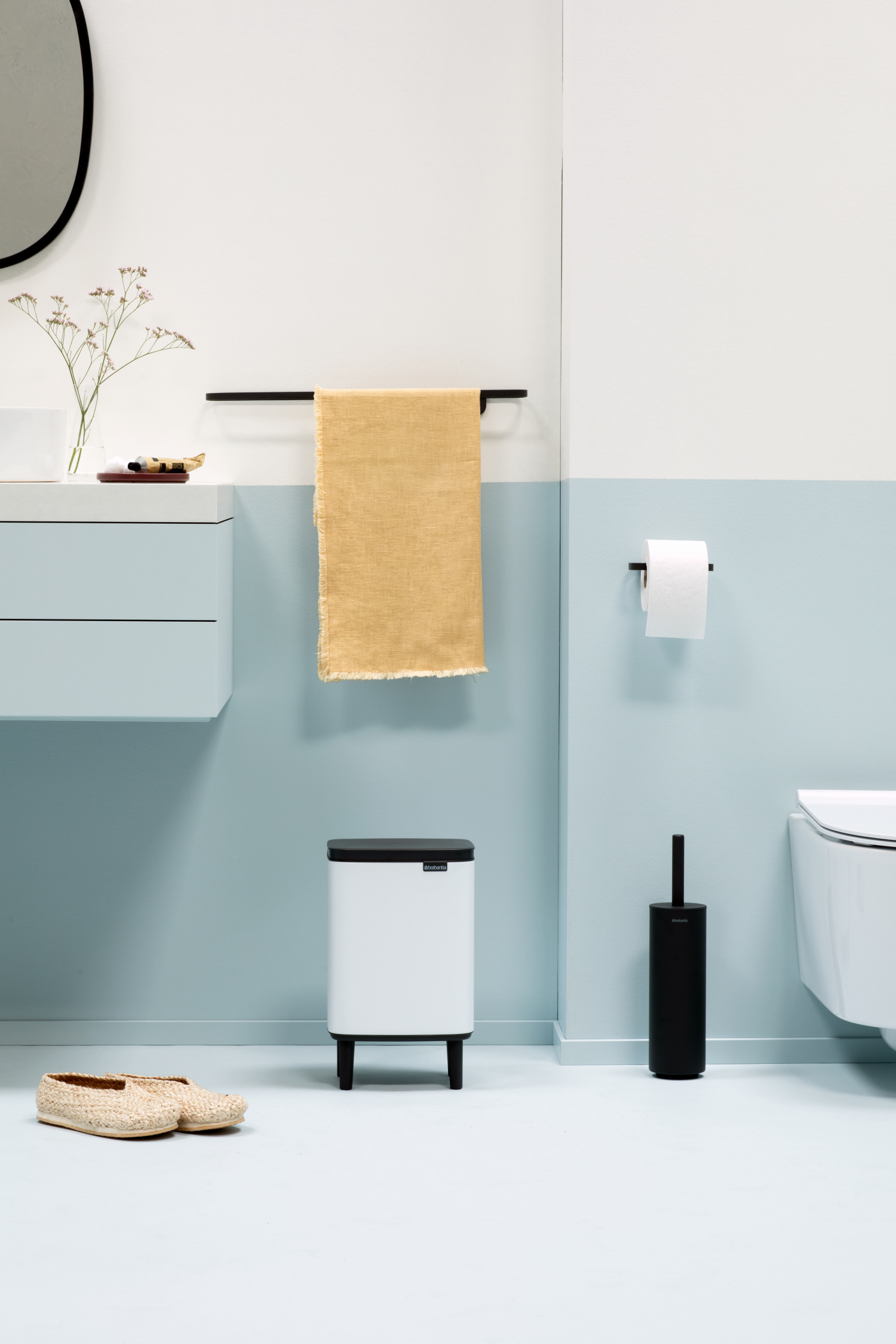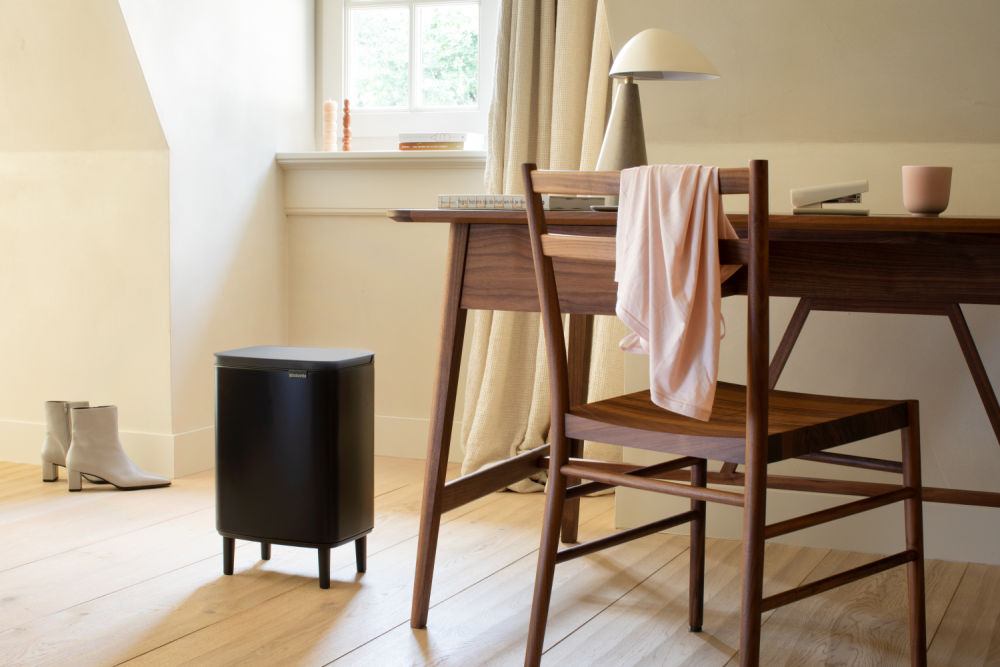 About us:
ABOUT: BRABANTIA, DESIGNED FOR LIVING

From modest beginnings in 1919, Brabantia has grown into a global interior design brand, renowned for bringing smart and stylish design to kitchen and homeware. Brabantia aims to enrich the quality of life and living for all our consumers, making sure that no matter what they're doing around the home, they'll love doing it even more with beautiful, pleasurable, and sustainable products. Products that make daily chores a pleasure, and that they can enjoy every day, for as long as they want. That's 'Designed for living'.
Contact details:
Arushi Mehra
PR Officer
T: +61 2 9482 6625
E: ArushiM@sheldonandhammond.com.au