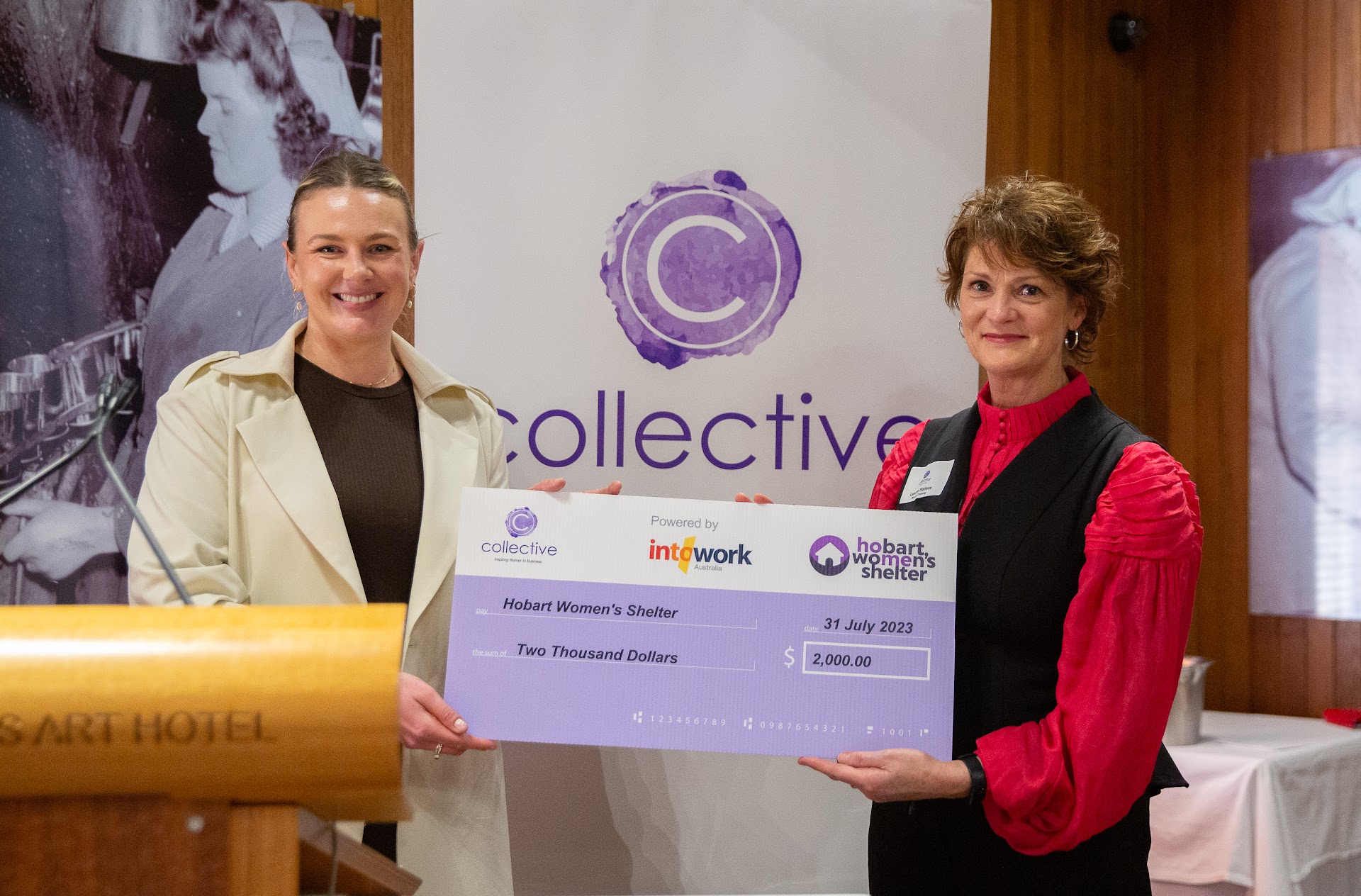 As Tasmania struggles with its ongoing housing crisis, funds raised at a recent Collective – Inspiring Women in Business event will support Hobart Women's Shelter's project to create permanent housing for women and children who have been affected by family violence and homelessness.
For each event held by Collective, which is part of IntoWork Group, a local women's charity is chosen as beneficiary.
Hobart Women's Shelter Strategic Partnerships Manager, Ruby Finlen welcomed the support of the Collective, saying the demand for crisis accommodation was 'far greater' than what the shelter could provide, "Since 1st of July 2020, we have had to turn away 2678 of the 3440 women and children who have sought crisis accommodation from the Hobart Women's Shelter, that is about 8 in 10 people with essentially nowhere to go," Ms Finlen said.
"Unfortunately due to the shortage of affordable housing, we are seeing a real bottleneck at our shelter. Typically, an emergency accommodation period is up to 12 weeks but we have some families who have been living in the shelter for up to six months. These permanent homes will help alleviate that bottleneck."
Ms Finlen said the shelter will build 25 permanent homes for women and children in the next two years, "We have secured the funds and recently had our development application approved for our first two homes but that is milestone one of what is a larger project to build an additional 25 homes for women and children by 2024 to add to the Shelter's existing 25 emergency housing units – which coincides with our celebration of 50 years of service," she said.
"It is with great thanks to organisations like the Collective and IntoWork Australia that we are able to do these projects because it really does come with the power of philanthropy."
With homelessness increasing by over 40 per cent in five years in Hobart, Collective Founder Kim Taylor said it was extremely important to support Hobart Women's Shelter, "Through Collective events, we are proud to be able to donate to local non-for-profit organisations such as Hobart Women's Shelter who work directly with women and give them stability in times of deep distress. Part of our purpose is playing an active part in creating an environment where women empower and support each other in their business and personal life," she said.
Collective, through regular networking events, has raised over $70,000 to date for charities across Australia which directly support women.
~ends~
Contact details:
IntoWork Media Communications Specialist Eilish Massie, 0448 771 045