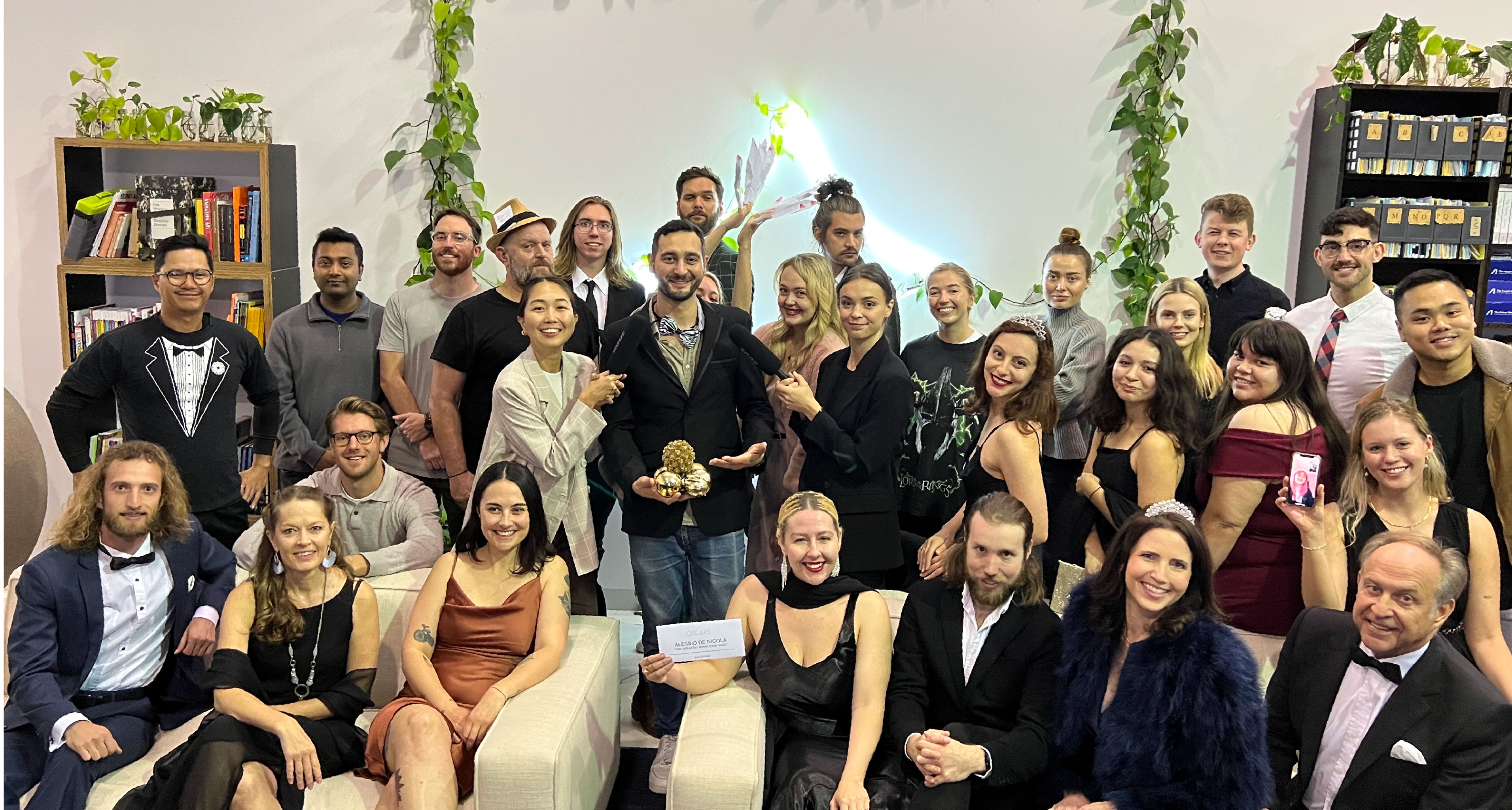 The expanding global strategic and creative agency, The Being Group has made it on the list of Australia's Best Workplaces™ (top 25) for 2023.
Great Place To Work® revealed the leading companies online, and at an exciting industry event at Sydney's Novotel hotel. The shortlisted companies were ranked using rigorous analytics and confidential employee feedback.
"We're absolutely delighted to have been recognized as one of Australia's best workplaces, and the best workplace in the small (30-90 employees) category," says The Being Group's Co-founder and Principal, Kerry Neethling.
"When we launched The Being Group eight years ago, we were determined BEING would be the best place to work we could possibly make it. To have been recognized as Australia's best small workplace is extraordinarily gratifying, given the consistent time and effort we have put into the experience our employees have at work.
"Growing and launching The Being Group has changed my belief in the importance of good culture to a proven understanding. Having seen positive culture at work, I now know it's even more important than I first thought," she says.
The Being Group is now a swiftly growing full-service strategic and creative agency with offices in Miller's Point, Sydney and Covent Garden, London, with almost 50 staff working on more than 100 live projects for a blue-chip roster of corporate and government clients.
Australia's Best Workplaces™ List is determined using The Great Place To Work For All™ methodology. The Great Place to Work Trust Index Survey enables employees to share confidential quantitative and qualitative feedback about their organisation's culture by responding to 60 statements on a 5-point scale and answering two open-ended questions. Collectively, these statements describe a great employee experience, defined by high levels of trust, respect, credibility, fairness, pride, and camaraderie.
"We congratulate the companies on this List and they are indeed Best Workplaces, as validated by the voices of their employees. In today's talent market businesses need to put their best foot forward to showcase their great workplace culture to retain high performing employees for the years to come. Companies who have made it onto this years' Best Workplaces list are a testament to consistently improving and maintaining their great workplace culture practices." said Mr Roland Wee, Managing Director of Great Place To Work Australia and New Zealand.
END
About Great Place To Work
As the global authority on workplace culture, Great Place To Work brings 30 years of ground-breaking research and data to help every place become a great place to work for all. Their proprietary platform and For All Model helps companies evaluate the experience of every employee, with exemplary workplaces becoming Great Place To Work Certified™ or receiving recognition on a coveted Best Workplaces List. Follow Great Place To Work on LinkedIn, Facebook, and Instagram or visit greatplacetowork.com.au to learn more.
About Great Place To Work Certification
Great Place To Work Certification™ is the most definitive "employer-of-choice" recognition that companies aspire to achieve. It is the only recognition based entirely on what employees report about their workplace experience – specifically, how consistently they experience a high-trust workplace. Great Place To Work Certification™ is recognised worldwide by employees and employers alike and is the global benchmark for identifying and recognising outstanding employee experience. Every year, more than 10,000 companies across 97 countries apply to get Great Place To Work Certified™.
Key Facts:
Client: Domestic, Family and Sexual Violence Commission
Commissioner: Micaela Cronin
The Being Group
Principal and Co-Founder: Kerry Neethling
Relationship Manager: Sophie van den Bogaerde
Design: Tim Meaco
Copy Lead: Emily Newberry
Creative Director: Bas Storch
Web Design: Gen Podstreshna
Web Lead: Karven Kwan
Project Coordinator: Lachlan Rousell
Contact details:
For further comment please contact The Being Group's Principal and Co-founder, Kerry Neethling, on 9816 4068 or email at Kerry@thebeinggroup.com