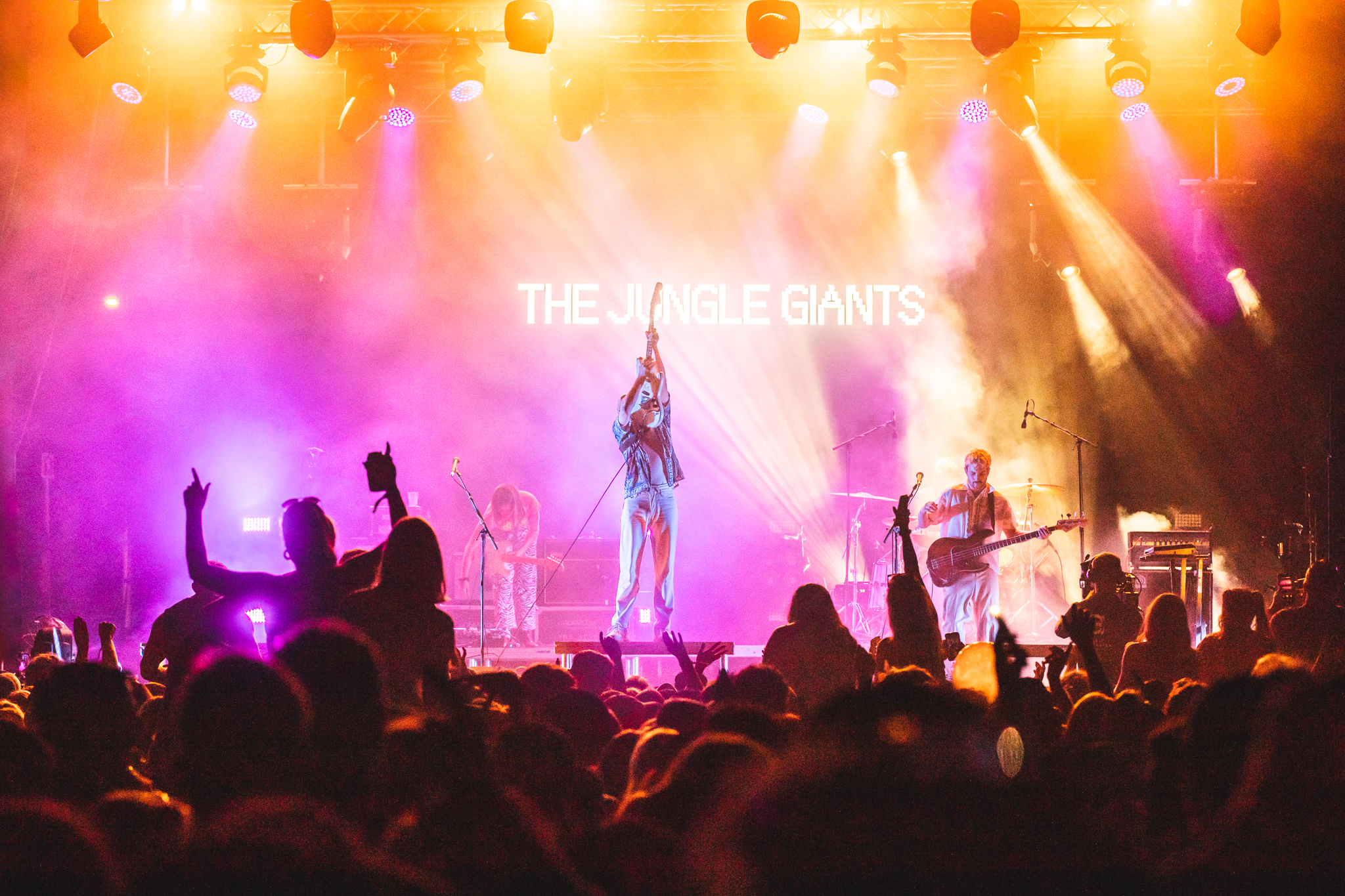 Cairns, 23rd August, 2023 – Cairns Festival headline act The Jungle Giants, fresh from a tour of the United States and Canada, will rock the Munro Martin Parklands with their trademark high-energy performance on Saturday, September 2.
The Brisbane foursome has just released two singles in pursuit of their fifth album and, while featuring the expected buoyant melodies and infectious choruses, mark The Jungle Giants as a band that refuses to sit still or have its sound defined by genre.
Driven by optimism, creative freedom and a desire to "go weird, go funny, and not be scared" The Jungle Giants are paving the way for their continued metamorphosis.
The unique mix of "pop and joyous vibe" that Australian indie-rock band The Jungle Giants will add to the eclectic mix of live entertainment at this year's Cairns Festival.
Division 6 Councillor Kristy Vallely said the Brisbane band, which has registered over half a billion music streams worldwide and whose fourth album Love Signs topped the ARIA chart, was a coup for the festival.
"Cairns has a really developed hunger for music of any genre and the local music scene is very strong.
Sam Hales, vocalist/guitarist/songwriter/producer fronts The Jungle Giants, which includes lead guitarist Cesira Aitken, bassist Andrew Dooris and drummer Keelan Bijker.
The number one ARIA-charting fourth album Love Signs is the first album Hales wrote, recorded, performed and produced alone.
It follows previous album, Quiet Ferocity, which peaked at number 11 on the ARIA charts and won AIR Awards' Best Independent Album.
This led to sold out national tours and the opportunity to deliver electric sets at a score of festivals, including Splendour in the Grass, Falls Festival and others around the world, including North America, New Zealand and Asia.
Tickets to The Jungle Giants Cairns Festival performance on September 2 are available through ticketlink.com.au.
The Munro Martin Parklands venue opens open at 5.30pm and the show begins at 6.30pm. Food vans and a full bar service will be operating.
Cairns Festival runs from Friday, August 25, until Sunday, September 3. For the full program of music, theatre, film, dance and events and more information go to cairnsfest.com.au.
ENDS
Key Facts:
The Jungle Giants headlining Cairns Festival 2023
Saturday, 2 September 2023
Munro Martin Parklands Stage
Contact details:
Media Enquiries:
Tanya Snelling
P 0417 202 663