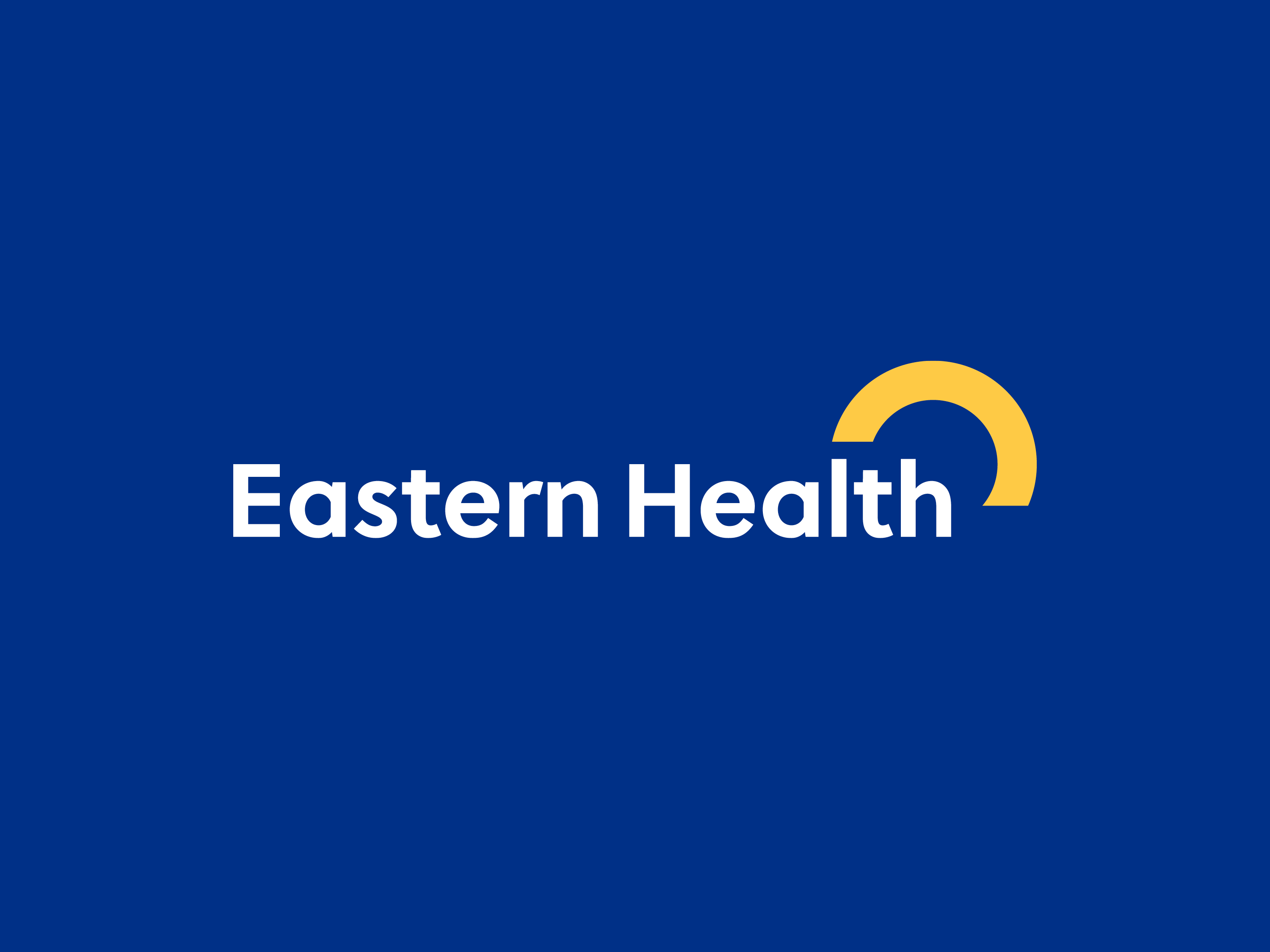 Thirst Creative designs a symbol of care and hope for Eastern Health.
As a longstanding creative partner of Eastern Health, Thirst Creative had the privilege of effectively and collaboratively rebranding the organisation during one of the most challenging times in recent history for the public health sector. With an empathetic approach, the Melbourne-based agency unlocked a fresh brand expression that not only carries profound significance for Eastern Health but also resonates deeply with the internal staff and broader community.
Thirst Creative's goal was to craft a symbolic new brand – one that was simple, strong and timeless. Drawing inspiration from meaningful narratives, the resulting brand identity captures the core essence of Eastern Health.
Utilising consistent arch-like shapes: the rising sun, a rainbow, and the Aboriginal symbol for a person (respectfully used following consultation with the Wurundjeri Council) the brand narratives seamlessly fuse into a single, beautifully crafted brand symbol. The minimalist geometry of the symbol intertwines with a customised wordmark, culminating in the brand identity. This responsive brand identity effortlessly adapts to various mediums and environments, ensuring distinctive clarity in brand recognition.
Eastern Health's brand transformation includes a fresh visual identity that reflects a commitment to progress and inclusivity. The new logo symbolises unity, strength, and growth, embodying the core Eastern health values of respect for all, safe always, partnering in care and learning and improving every day.
"Every member of the Thirst Creative team worked hard to create a new brand that reflects Eastern Health's vision of being 'Healthier Together'," said Thirst Creative General Manager, Emily Dupuche. "Working with Eastern Health, we ensured a seamless rollout across the organisation, creating a cohesive and impactful presence. It really showcases our ability to consistently push boundaries, and deliver design solutions that not only meet our clients' goals but exceed their expectations."

About Thirst Creative: Thirst Creative is a leading creative agency helping brands connect. With a focus on strategy, creativity, and digital, the Melbourne-based agency offers design services, including branding, web design, and digital marketing. Thirst Creative's clients include Bendigo Bank, Future Fund, RMIT, RSL Victoria, Service Stream and most recently award-winning brand design of FVREE. The team of experienced professionals deliver impactful design solutions that help businesses better connect with their audiences and thrive. Visit www.thirstcreative.com.au
Contact details:
Emily Dupuche
emilyd@thirstcreative.com.au