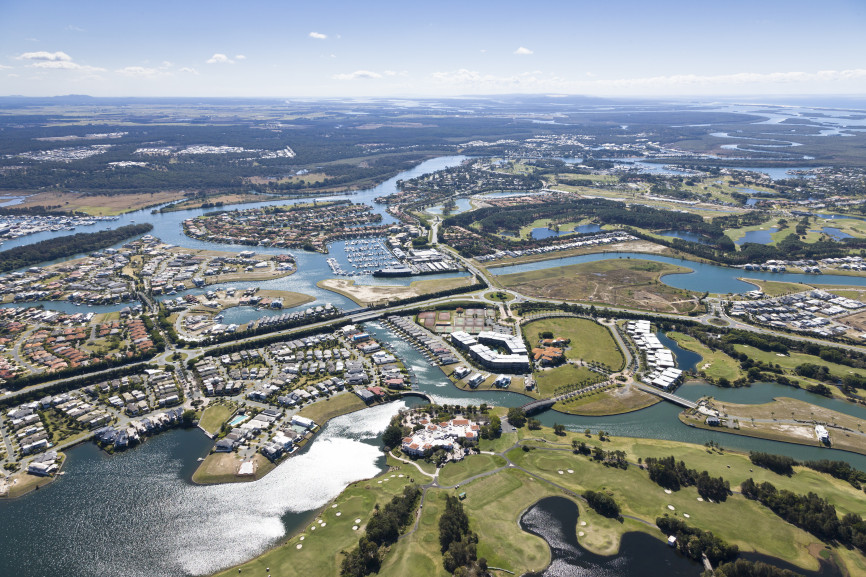 FOR IMMEDIATE RELEASE
Unveiling Opportunity: OpenLot's National Top 20 Report Highlights Australia's Premier Suburbs for New House Investments
MELBOURNE, AUSTRALIA – OpenLot, a leading platform of new home development options, today released its highly anticipated National Top 20 Report, revealing Australia's most promising suburbs for investors seeking to capitalise on new house investments. The report, grounded in rigorous statistical analysis, offers a comprehensive guide for both seasoned investors and those looking to enter the thriving Australian real estate market.
Qi Chen, CEO & Founder of OpenLot, heralded the report, stating, "This Top 20 list showcases the dynamic potential of Australia's real estate market, particularly in new house investments. Our methodology, with a focus on potential yield, vacancy rates, and typical rent, paints a clear picture of opportunity, especially in areas like Hope Island, QLD, and Echuca, VIC."
The report's methodology encompasses a meticulous collection and analysis of agent-advised sold homes in the last 8 weeks, aggregated by Statistical Area 2 (SA2). Median rents were calculated based on a rolling 12-month average, considering bed count and house type. The highest yield from each location was used to calculate the Potential Yield, offering an insightful guide but not a guarantee for individual investors.
Among the top-ranking suburbs were Hope Island, QLD, with a potential yield of 7.61% and a typical rent of "$1,200," followed by Echuca, VIC, at 7.20% yield and $760 rent. The list includes diverse regions across Queensland, Victoria, Western Australia, and New South Wales.
"OpenLot is dedicated to empowering investors with precise and actionable insights," added Qi Chen. "Our report, aligned with OpenLot's new home development options, is an invaluable resource for anyone looking to navigate the complexities of investing in new homes. It's more than numbers; it's about understanding the nuances of each suburb, such as vacancy rates and local community interaction."
The report also provides insights into gross rental yield calculations and explains how a depreciation schedule can benefit new home investors. It underlines the importance of understanding market dynamics, such as the understated nature of rents in a market with increasing rates.
Qi Chen concluded, "Investing in new houses represents a compelling opportunity in the current Australian market. Whether it's the attractive yield in Kalbarri, WA or the promising vacancy rates in Southern River, WA, our report illuminates the path for informed decision-making. OpenLot stands committed to guiding investors through this exciting landscape."
For more information about the National Top 20 Report and to explore OpenLot's new home development options, visit OpenLot's website.
About OpenLot
OpenLot is a leading platform of new home development options in Australia, driven by innovation, accuracy, and a commitment to empowering investors through comprehensive market insights and tailored solutions.
Contact:
Qi Chen
CEO & Founder @ OpenLot.com.au