MEDIA RELEASE | Tuesday August 8 2023
Research released today by the Australia Institute shows overwhelming national support for a ban on political donations from any organisation that receives funding from government contracts.
As the consultancy scandal continues to grow, the research also shows that the Australian Public Service is trusted above private consultancies to provide policy advice that is in the public interest.
Key Findings
Three in four Australians (74%) support banning political donations from organisations that receive funding from government contracts.

This includes 79% of Coalition voters, 70% of Labor voters and 74% of Greens voters.

Nearly half of Australians (46%) trust the Australian Public Service to provide policy advice to the government that is in the public interest over private consultancies, twice as many as trust private consultancies over the Australian Public Service (21%).
"The complex web of relationships between governments, political parties and private contractors, including the big consulting firms, is deeply concerning and deserves far more scrutiny," said Bill Browne, Director, Democracy & Accountability Program at the Australia Institute.
"The potential for a conflict of interest to develop when an organisation is being paid for government work while also donating to political parties is obvious, and Australians want that addressed.
"The choice for a corporation should be clear: either take public funding from government or make political donations, but not both.
"Support for ending political donations from organisations that receive government funding is strong across the political spectrum but is highest among Coalition voters.
"Our research also shows that Australians are far more likely to trust advice from the public service than private consultancies.
"Over recent weeks and months we have seen just how corrosive the government's over-reliance on private consultancies has become. The Parliament should pursue a donations ban for organisations that receive public funding to restore public trust in the policy development process."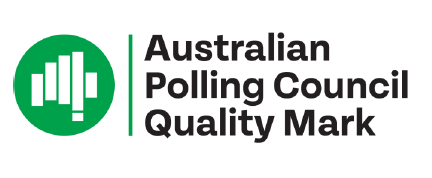 The Australia Institute is a member of the Australian Polling Council. The polling methodology, long disclosure statement and margin of error for polling questions are included in the appendix of the report.
Contact details:
Luciana Lawe Davies
0457 974 636