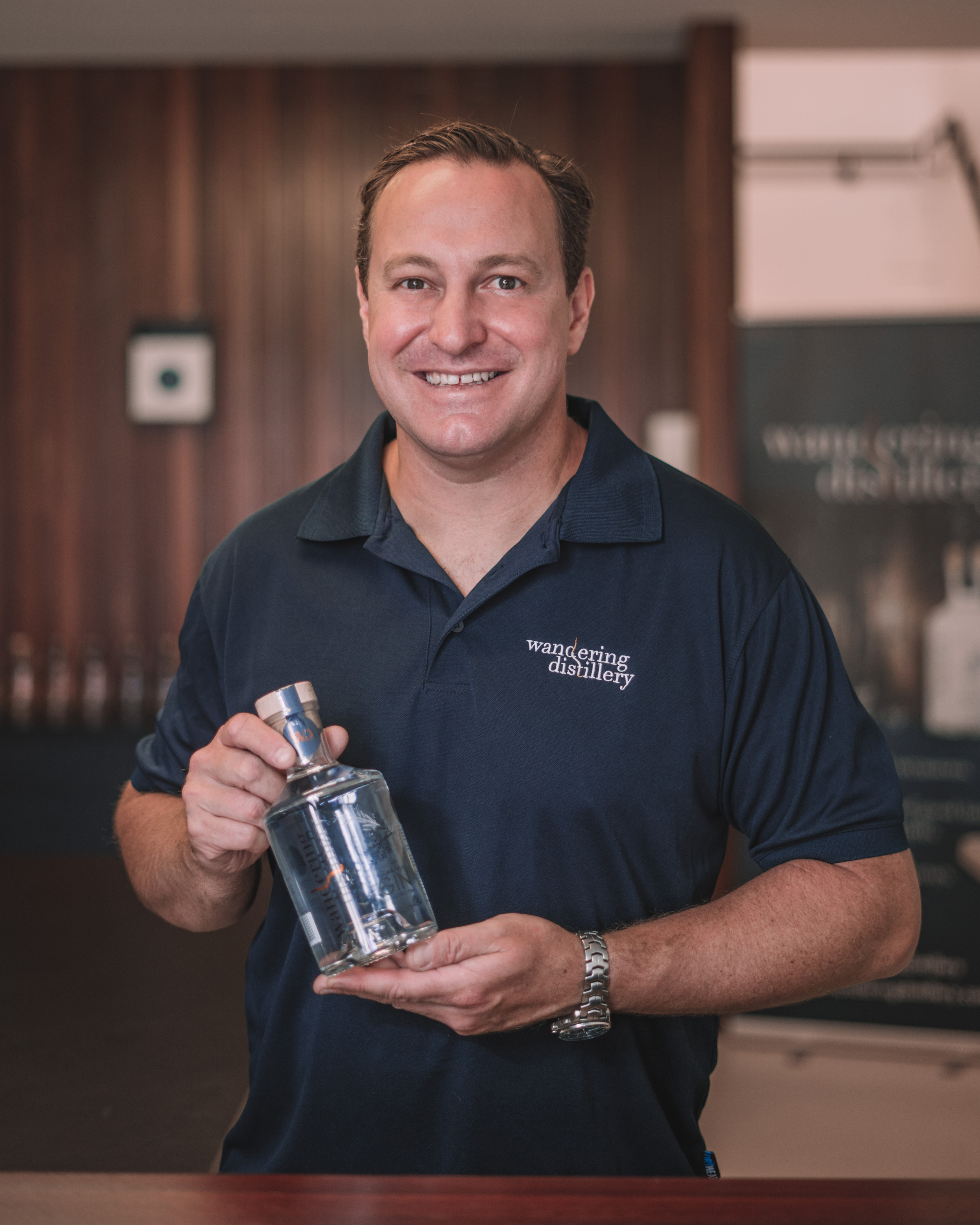 Wandering Distillery the toast of WA after claiming Champion Distillery honours
Wandering Distillery has been crowned 'Champion Distillery' at the illustrious 2023 Perth Royal Distilled Spirits Awards after the Fremantle-based small batch gin distiller beat a record 184 entrants from all over Australia to claim three gold medals.
The distillery, which features a range of unique local Western Australian botanicals, took home gold medals for its Nomad Gin, Naval Gazing Gin as well as another for its gin collaboration with popular Perth restaurant Miss Mi.
The distillery also took out Bronze medals for its handcrafted Signature and Rosemary Gins.
Wandering Distillery Founder and Master Distiller, Wade Willcocks said he was delighted to be recognised amongst esteemed local and national competition.
"I am absolutely thrilled and honoured to be recognised alongside some of Australia's most talented distillers," he said.
"All of our gins are uniquely Australian, featuring native botanicals. Across the range we aim to create great spirits with distinctive characters that are both delicious neat, across any tonic and into the cocktail space.
"We love the support we have received from the community and being awarded Champion Distillery is further validation that we're creating high quality gins that people can love."
Since its inception in 2019, the Perth Royal Distilled Spirits Awards has evolved into a national showcase, with this year's awards attracting 184 entrants and 42 exhibitors competing in categories encompassing vodka, gin, liqueurs, brandy, whisky, rum, and cane spirits.
Bill Lark, known as the "godfather" of the Australian whisky industry and Chief Judge of the competition was full of admiration for the quality of entries.
"A full day of judging can be an arduous task, but it is made that much easier when the quality of spirits was as high as I've seen anywhere across the country," he said.
"Based on the quality of entries this year, I am sure this competition will grow from strength to strength."
Wandering Distillery Gins are available online at wanderingdistillery.com.au, from the cellar door, or wherever quality gins are sold.
Contact details:
Jon Cuthbert - 0402075707
jon.cuthbert@multiplier.com.au