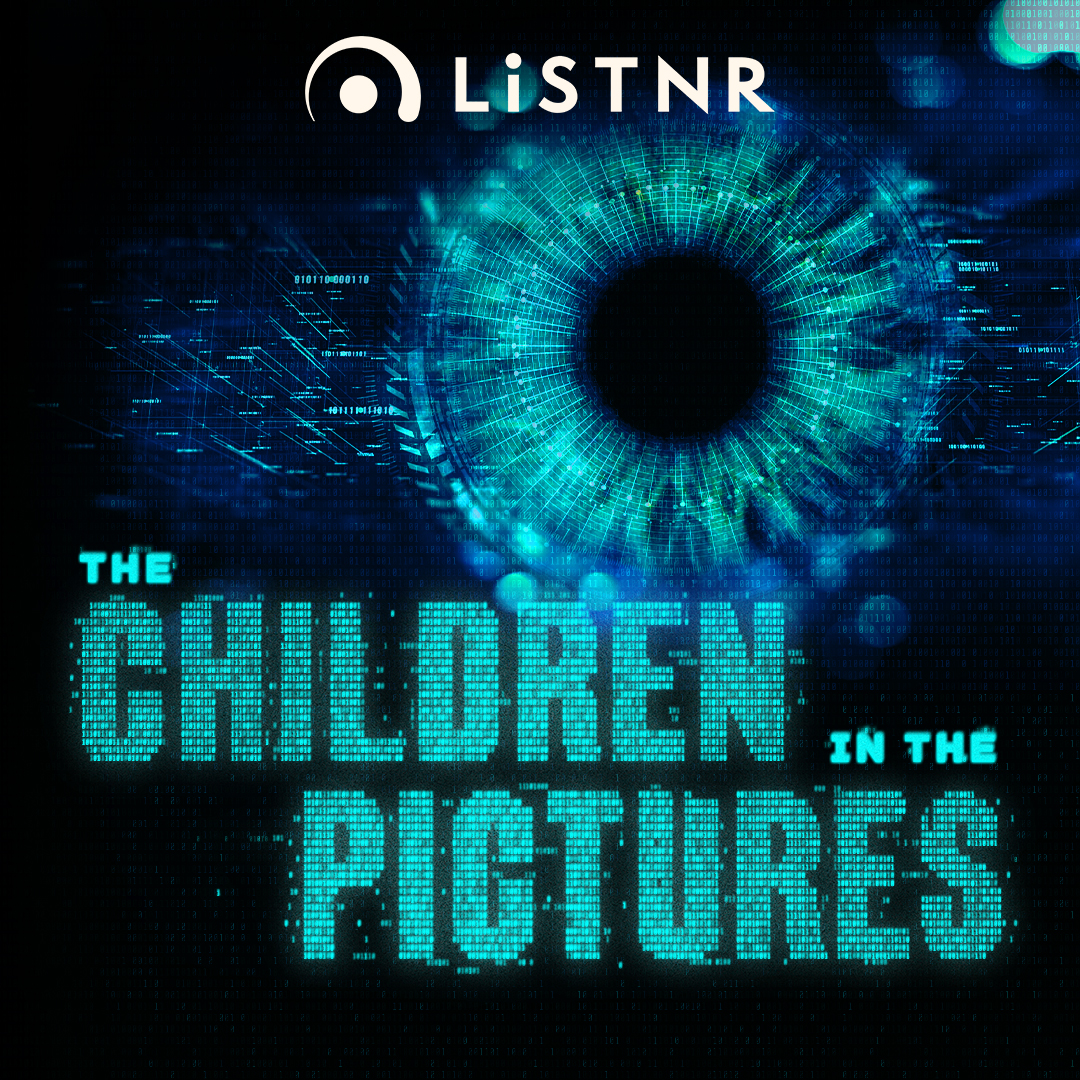 MORE ACCLAIM FOR LiSTNR's THE CHILDREN IN THE PICTURES PODCAST
LiSTNR's The Children in the Pictures, the podcast that takes listeners inside Taskforce Argos, a team of Australia's best detectives dedicated to infiltrating global criminal networks and rescuing children from online sexual abuse, has been garnering accolades at home and abroad.
The premier LiSTNR audio docu-series has just been announced as a finalist in the prestigious 2023 Kennedy Awards in Audio Journalism: Outstanding Podcast.
In just six months since its launch, The Children in the Pictures podcast has been recognised with a Gold at the New York Radio Festival Awards for best narrative documentary and most recently took out best documentary at the Radio Today Podcast Awards in July this year.
The Children in the Pictures is in the running alongside other high profile journalists and their stories, with winners announced on August 18th at a gala dinner in Sydney
The podcast was the first release from the Factual team at LiSTNR, tasked to develop narrative investigative docu-series on crime and injustice. It is led by Executive Producers Emma Lancaster and Belinda Lopez, award-winning storytellers who have created highly-regarded and innovative audio documentaries and podcasts for several national and international outlets.
"The production of the series was demanding due to access challenges, the disturbing nature of the content and legal hurdles. The final product is robust in its journalism, careful in its handling of disturbing material, victim-focused and trauma-informed. The result is an eminently bingeable series for parents and true crime listeners," said Belinda Lopez.
The Children in the Pictures follows Taskforce Argos, an elite Australian Police unit, as it investigates and dismantles The Love Zone (TLZ), a nefarious child exploitation network operating in the dark web. A brave original production, the eight -episode podcast series sounds the alarm into the heinous and pervasive world of online child sexual abuse and offers advice to combat it.
"To tell this story, the LiSTNR team went to great lengths. We went to court to request the removal of a longstanding suppression order that gagged the media from speaking about the specifics of this case. DNX Media, our collaborating producers, secured special judicial approval to release the police interviews with the Australian kingpin running the TLZ site. Taskforce Argos also gave remarkable access to key evidence from its investigations," said Emma Lancaster.
"We are not interested in making true crime content in a traditional or trope-based way. We are committed to demonstrating how stories of crime reveal systemic injustices in our legal system and world. And our productions are focused on making real world impacts," said Emma Lancaster.
Akhim Dev, the host and co-producer of the series said: "Law enforcement officials in Australia and internationally are using the podcast as a training resource, the Australian e-Safety Commissioner has also acknowledged the podcast's contribution to creating awareness about a deeply misunderstood and generally avoided topic."
"We want to sound the alarm on this issue - protecting our kids takes a global village."
LISTEN on LiSTNR HERE
The Children in the Pictures is one of many exciting non-fiction and fiction projects coming out of LiSTNR's Factual and Drama vertical, headed by Jennifer Goggin.
ABOUT THE CHILDREN IN THE PICTURES
The podcast series takes listeners inside Taskforce Argos, a team of Australia's best detectives dedicated to infiltrating global criminal networks and rescuing children from online sexual abuse.

The unit is a branch of the Queensland Police Service, responsible for the investigation of online child exploitation and abuse.

Taskforce Argos is named after a character in Greek mythology called Argos Panoptes. It means "all-seeing". Argos was a giant guard, with eyes all over his body and head.

Taskforce Argos investigators have one of the most challenging jobs in the world. One of their investigators has saved approximately 1,600 children from abuse during their career.

The series has been downloaded and shared by hundreds of thousands worldwide. The series quickly shot up to become the #1 Spotify True Crime podcast in Australia in the same month of its launch and was featured in Apple's Best Shows of 2022, in the 'Shows that Gripped and Thrilled Us' category.
'The Children in the Pictures' series deals with confronting issues involving abuse against children. Listener discretion is advised. If you or anyone you know needs help please contact:
● Lifeline on 13 11 14
● Kids Helpline on 1800 551 800
● Suicide Call Back Service on 1300 659 467
For more information and to request interviews, please contact: Kath Rose on 0416 291 493
About LiSTNR
LiSTNR is a curated and personalised, free app offering radio, podcasts, music, sport, and news, creating a new audio destination for all Australians. Featuring a fun and intuitive onboarding process, LiSTNR delivers an audio destination that is built for individual listeners' routines and preferences. Highly personalised, it provides listeners a new world of audio entertainment, with their own daily feed of audio and easy discovery of new content through curated recommendations. Available across a large array of devices including both iOS and Android, CarPlay and Android Auto, Google Assistant and Alexa and Android TV, LiSTNR enables a fantastic listening experience, anytime and anywhere. Open your Ears to a new world of audio – download the free app today. LiSTNR.com
About DNX Media
DNX is a specialist documentary producer formed as a partnership between two of Australia's most experienced producers, Tony Wright (Dr Blake Mysteries) and Logie winning filmmaker Simon Nasht. Together they have more than 50 years of experience making in award-winning stories.