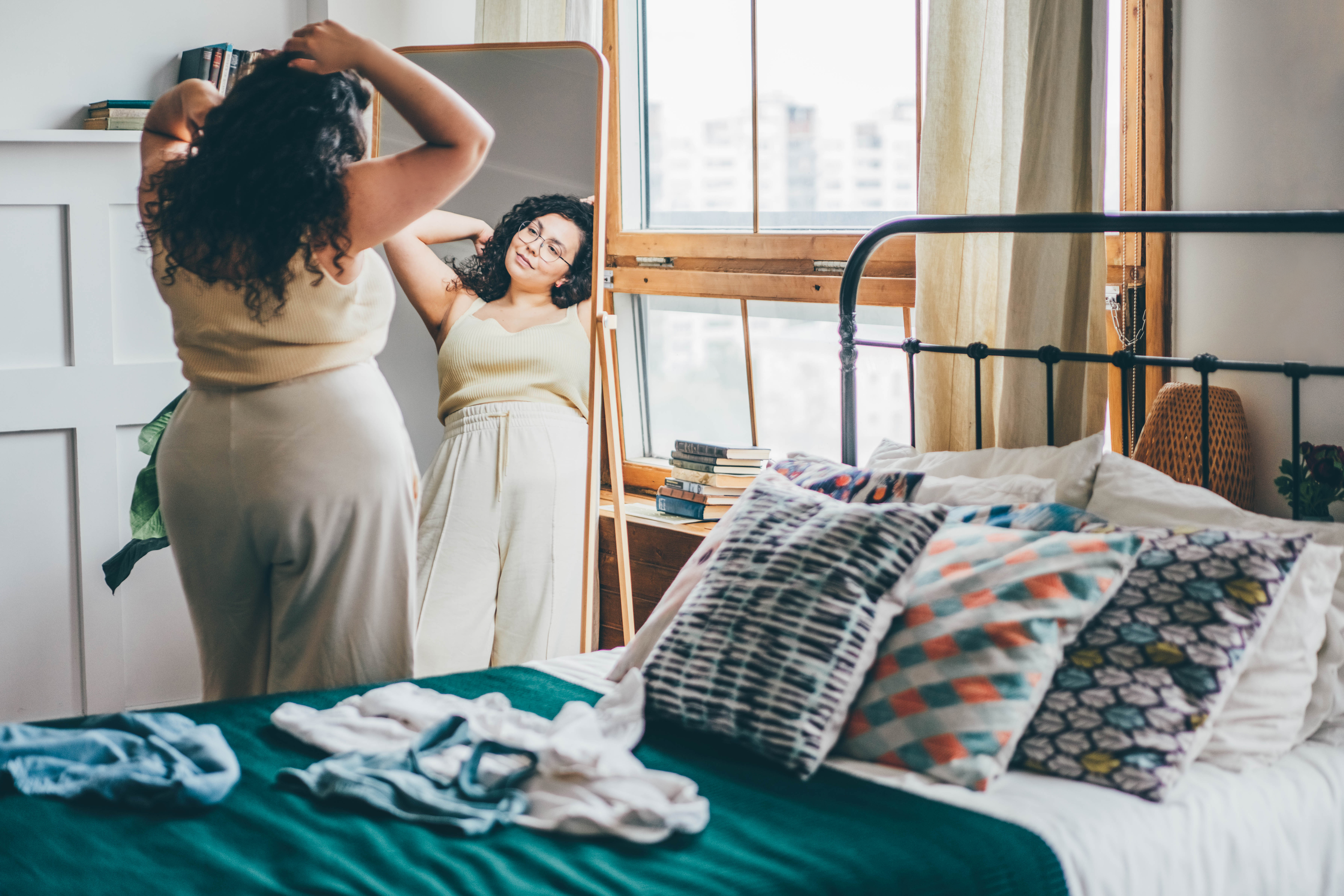 Women's Health in the South East (WHISE) welcomes the launch of the National Eating Disorders Strategy 2023 - 2033, an initiative aimed at transforming the landscape of eating disorder support and awareness across Australia.
As a passionate advocate for women's health and gender equity, WHISE supports the strategy's goals, which encompass prevention, early intervention, culturally inclusive support, and trauma-informed treatment.
"WHISE is really pleased to see that the national strategy centres lived experience, puts prevention as a key pillar and health promotion as a priority action," said CEO WHISE, Kit McMahon. 
"It is very important that the strategy recognises the role that social determinants play in eating disorder risk and its actions to ensure that public policy does not contribute to that risk."
WHISE welcomes the opportunity to work with partners to address intersecting forms of discrimination and oppression that contribute to weight stigma rather than body appreciation. 
"With almost 63% of people with eating disorders in Australia being female, it is vital that we ensure a gender lens is used to understand and prevent eating disorders, disorders and that we recognise the relationship that eating disorders and mental ill-health have with other prevalent issues in our community such as family violence, racism, and homophobia," said McMahon. 
Research shows that sexual, physical, verbal, and emotional abuse are contributing factors in eating disorder development and eating disorder diagnosis increases the likelihood of intimate partner violence.  
"These two areas cannot be addressed without the other, and it is no coincidence that puberty is a critical risk period for the development of an eating disorder," said McMahon.
"What we need is a collaborative approach between the sectors to reduce the prevalence of eating disorders in Australia." 
For the Victorian Eating Disorder Strategy WHISE recommended that: 
The Victorian Eating Disorder Strategy recognises the multiple marginalisation's of CALD women living in Victoria which increase their risk of eating disorder development; including but not limited to sexism, racism, weight stigma, colourism, and xenophobia.

Investing in evidence-based and culturally competent collaborative approaches to promoting eating disorder protective factors.
Centring the voices of those with lived experience of being CALD women with eating disorders in the development and delivery of health promotion and prevention approaches.

The Victorian Eating Disorder Strategy recognises appearance and dietary related abuse as violence against women and girls and recommends its investment in collaborative evidence-based approaches to prevention.  
The practical and strategic needs of women and girls at risk of eating disorders are unique and require a focus on gender from conception to evaluation.  
"We look forward to working collaboratively with government to address the drivers that lead to eating disorders in our community and playing our role in changing the trajectory for eating disorders in Victoria and across Australia," said McMahon. 
ENDS
About us:
Women's Health in the South East (WHISE) is a leading organisation dedicated to improving the health and well-being of women in the southeastern region. With a focus on promoting gender equity, WHISE advocates for women's rights, access to healthcare services, and leads initiatives to address gender-based violence and gender inequality. By collaborating with stakeholders, WHISE strives to create positive change and ensure every woman has access to comprehensive, inclusive, and high-quality care. For more information, visit www.whise.org.au.
Contact details:
Dos Hetherington, WHISE Communications Lead:
0412317334