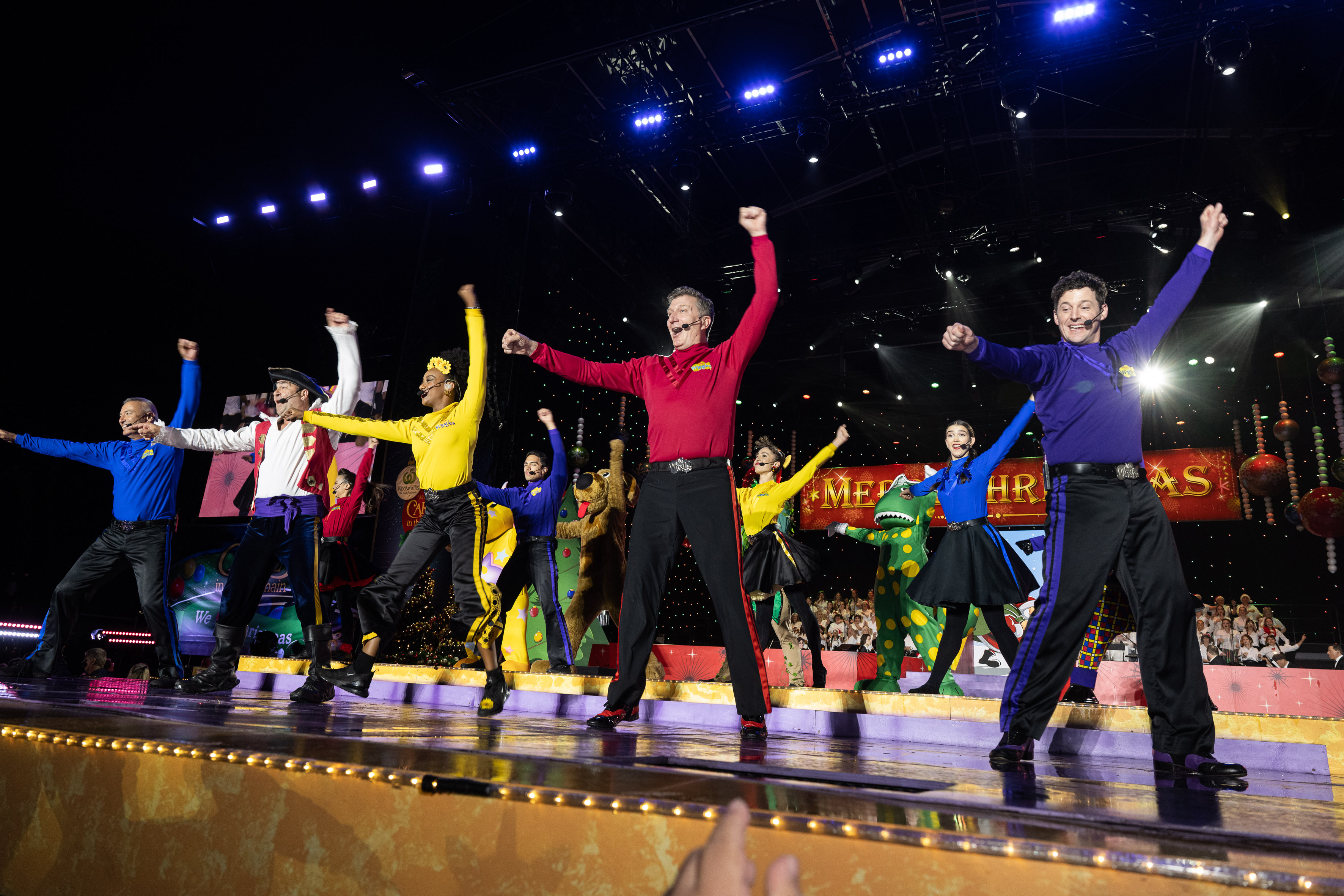 It's fitting that the very first artist announcement for the iconic Woolworths Carols in the Domain for 2023 is none other than The Wiggles.
"We love it, we have so much fun and there's nothing like seeing over 50,000 people singing and dancing along with the eight Wiggles, Dorothy and Wags to Go Santa Go!" says Blue Wiggle Anthony Field.
"This year we're touring the USA, Canada and a huge WIGGLY BIG DAY OUT! Tour across Australia so 'Carols' is a bit like our annual Christmas dinner when we catch up with all the other performers" he adds.
"The Wiggles are such a wonderful part of Woolworths Carols in the Domain, even on the day of the event, they're racing over from three shows at Qudos Bank Arena to celebrate Christmas with us" says Carols longstanding executive producer, Michael McKay.
There's no doubt how loved The Wiggles are in The Domain "we even named the major thoroughfare across the park 'Wiggles Way' but last year the artists all got together and nicknamed the backstage 'Wiggles Alley'" said Michael, giving an insight into just how revered ARIA Hall of Famers are at 'Carols'.
The Wiggles also confirmed they have been asked to perform a traditional Carol later in the evening, in addition to their famed Christmas songs.
The 41st Woolworths Carols in the Domain is set for Saturday December 16th in what will definitely be a Big Day Out for Australia's favourite children's music group.
Key Facts:
Woolworths Carols in the Domain, Australia's largest annual Christmas celebration, announce their very first performers for 2023 - The Wiggles.
About us:
Woolworths Carols in the Domain is Australia's largest annual Christmas celebration and is now in its 41st year.
The event is held in Sydney's Domain and helps to raise funds for The Salvation Army.
The event is free to the public but those who prefer the conveninece of a reserved seat can purchase via the website www.carolsinthedomain.com
Contact details:
Katie McKay
Digital Director
E: katie@activetv.tv