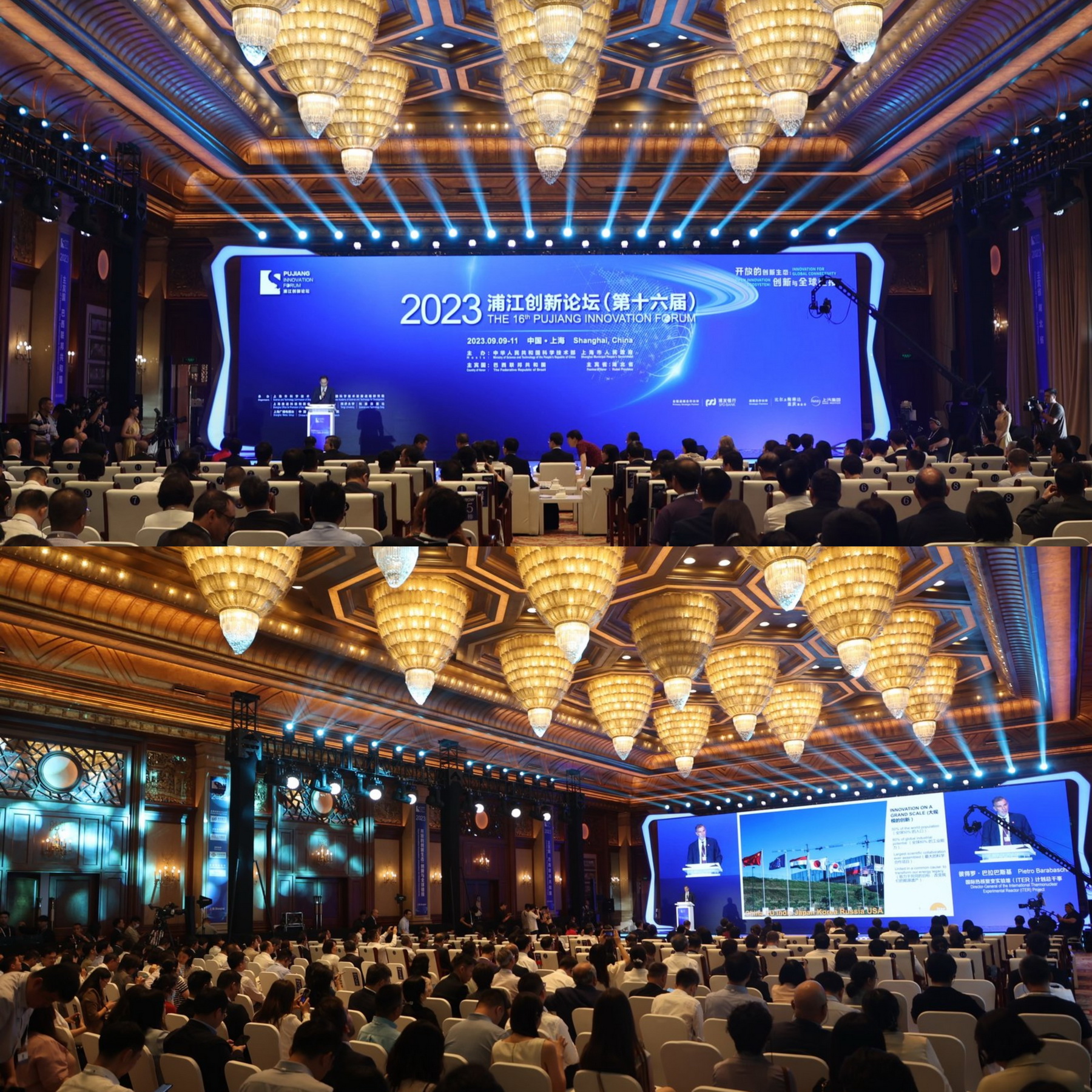 SHANGHAI, Sept. 11, 2023 /Xinhua-AsiaNet/--
Over the past 16 years, the Pujiang Innovation Forum has steadily increased its global influence, thanks to broad support. It has played a pivotal role in advancing China's innovation-driven development strategy, scientific self-reliance, and self-improvement, and the transformation of Shanghai into a technological innovation hub. The 2023 Pujiang Innovation Forum, themed "Fostering an Open Innovation Environment: Innovation and Global Connections", was held on Sept.9-11 and it featured over 300 guests from 31 countries and regions, with nearly 40% coming from abroad. Additionally, it debuted the Global Entrepreneurship Investment Conference, aimed at establishing Shanghai as the premier global destination for technology entrepreneurship investment by facilitating connections between projects and capital, according to Shanghai Center for Pujiang Innovation Forum.
Another notable forum event is the Global Technology Transfer Conference, which centers on three core elements: innovation demand, talent support, and capital strength. By utilizing the InnoMatch global supply and demand platform, the conference included an expansive 10,000-square-meter offline exhibition area, showcasing over 3,000 technology requirements and more than 20,000 job opportunities for scientific and technological talents across the nation.
As an influential innovation forum, the Pujiang Innovation Forum, positioned at a new juncture, aspires to become a national-level platform for global scientific and technological innovation exchange and cooperation. It is firmly committed to three core missions: establishing an innovation network, staying attuned to future trends, and nurturing young talent. Its five key roles encompass serving as a wellspring of cutting-edge innovation thinking, a global benchmark for scientific and technological advancement, an accelerator for international scientific and technological collaboration, a magnet for global innovation talent, and a hub for global technology transfer. All of these efforts align with Shanghai's vision of evolving into an international epicenter for science and innovation and achieving the goal of becoming a world leader in technology.
Source: Shanghai Center for Pujiang Innovation Forum