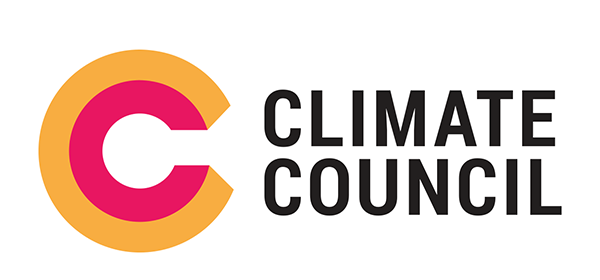 FOR IMMEDIATE RELEASE
1 SEPTEMBER 2023
Albanese Government's stunning hypocrisy: coal mine extension gets the go-ahead
THE CLIMATE COUNCIL has labelled the decision to approve an extension to the Gregory Crinum coal mine in Queensland's Bowen Basin until 2073 as 'stunning hypocrisy'.
Just one week after Climate Minister Chris Bowen toured the Pacific to promote Australia's climate credentials, and with all warning sirens blaring about a climate change-fuelled summer of extreme heat and fires ahead, it beggars belief the Albanese Government has thrown a lifeline to a fourth highly-polluting fossil fuel project.
The approval was granted under the Environment Protection and Biodiversity Conservation Act (EPBC), Australia's key national environmental law, which ironically fails to deal directly with the main threat Australia's environment now faces: climate change.
The Great Barrier Reef, which the government recently committed to protect following a United Nations ruling on its 'in danger' status, is located in the region near the extension site.
Climate Council Head of Advocacy, Dr Jennifer Rayner, said: "The Albanese Government seems to work at two speeds: a go slow on environmental protection but green lights all the way for fossil fuels.
"While reforms to Australia's main national environment law have languished on the government's to-do list, new polluting projects keep being waved through.
"There are at least 21 more fossil fuel projects currently in the EPBC approval pipeline. Will the Albanese Government wave every one through before it gets around to delivering on its promise to strengthen this law?
"The cognitive dissonance is stunning. It makes zero sense to have one hand claiming Australia is a global leader on action on climate while the other is busy rubber stamping 50 more years of coal."
Climate Council CEO, Amanda McKenzie, said: "Our environment is declining at an alarming rate due to global warming.
"The Albanese Government has a once-in-a-generation opportunity to arrest this decline. Strengthening our national environment law - with climate at the heart of it - will safeguard our health, grow the economy, and protect our treasured natural places.
"This latest coal mine approval shows our environment laws are absolutely broken. Climate change is the biggest risk to the environment and to all of us.
"Coal and gas are destroying the places we love, the government must take responsibility and put laws in place to stop these damaging projects going ahead."
ENDS
For interviews please contact Zerene Catacutan on 0438 972 260, zerene.catacutan@climatecouncil.org.au, or George Hyde on ‭0431 330 919‬, george.hyde@climatecouncil.org.au
About us:
The Climate Council is Australia's leading community-funded climate change communications organisation. It was founded through community donations in 2013, immediately after the then-Abbott Government dismantled the Climate Commission. We provide authoritative, expert and evidence-based advice on climate change to journalists, policymakers, and the wider Australian community. For further information, go to: climatecouncil.org.au Or follow us on social media: facebook.com/climatecouncil and twitter.com/climatecouncil