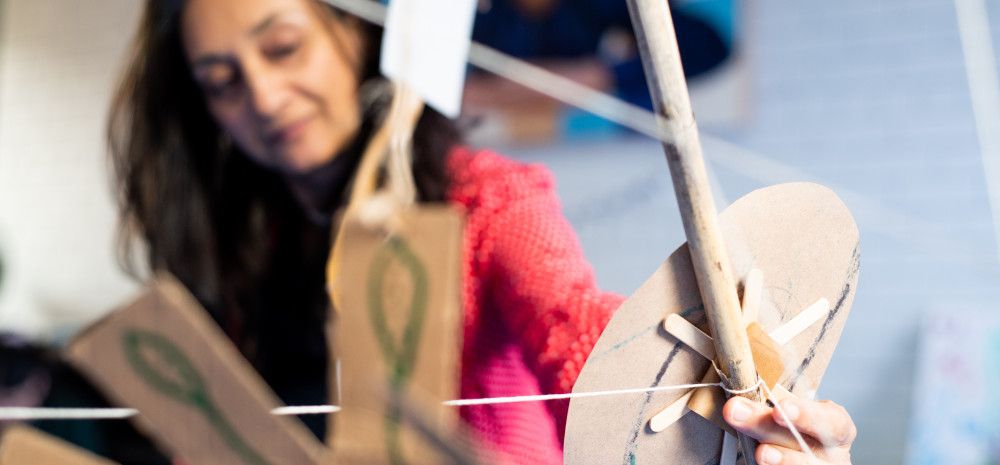 Dandenong's Walker Street Gallery and Arts Centre is offering a free three-day art program to promote positive mental health and wellbeing next month.

Mother Tongue Community Spheres is a unique program bringing diverse people together to creatively express themselves.
Lead by renowned dancemaker Annalouise Paul, through Annalouise Paul Dance Theatre, the workshop has been a huge success in New South Wales. Walker Street Gallery and Arts Centre is proud to be the first venue to host the workshop in Victoria.

Grounded in social justice, the program will integrate dance, movement, visual arts and facilitated conversation in a creative exchange between participants and professional artists who lead the sessions.

The three-day workshop will be held 10-12 October, from 9.15am-3pm daily, and participants must commit to attending all three days. English is not a requirement for participants.

Previous participants said:

"It was beautiful to feel free. I enjoyed the whole process of looking at movement as a communication form."

"Community Spheres is one of the best creative experiences I have had."

Mother Tongue Community Spheres is proudly supported by the Ades Family Foundation.

Facilitator Annalouise Paul is available for interviews.
FOR MEDIA INFORMATION:
Emma Smith 8571 5104 or 0409 021 244
Kylie Sprague 8571 5359 or 0417 475 870