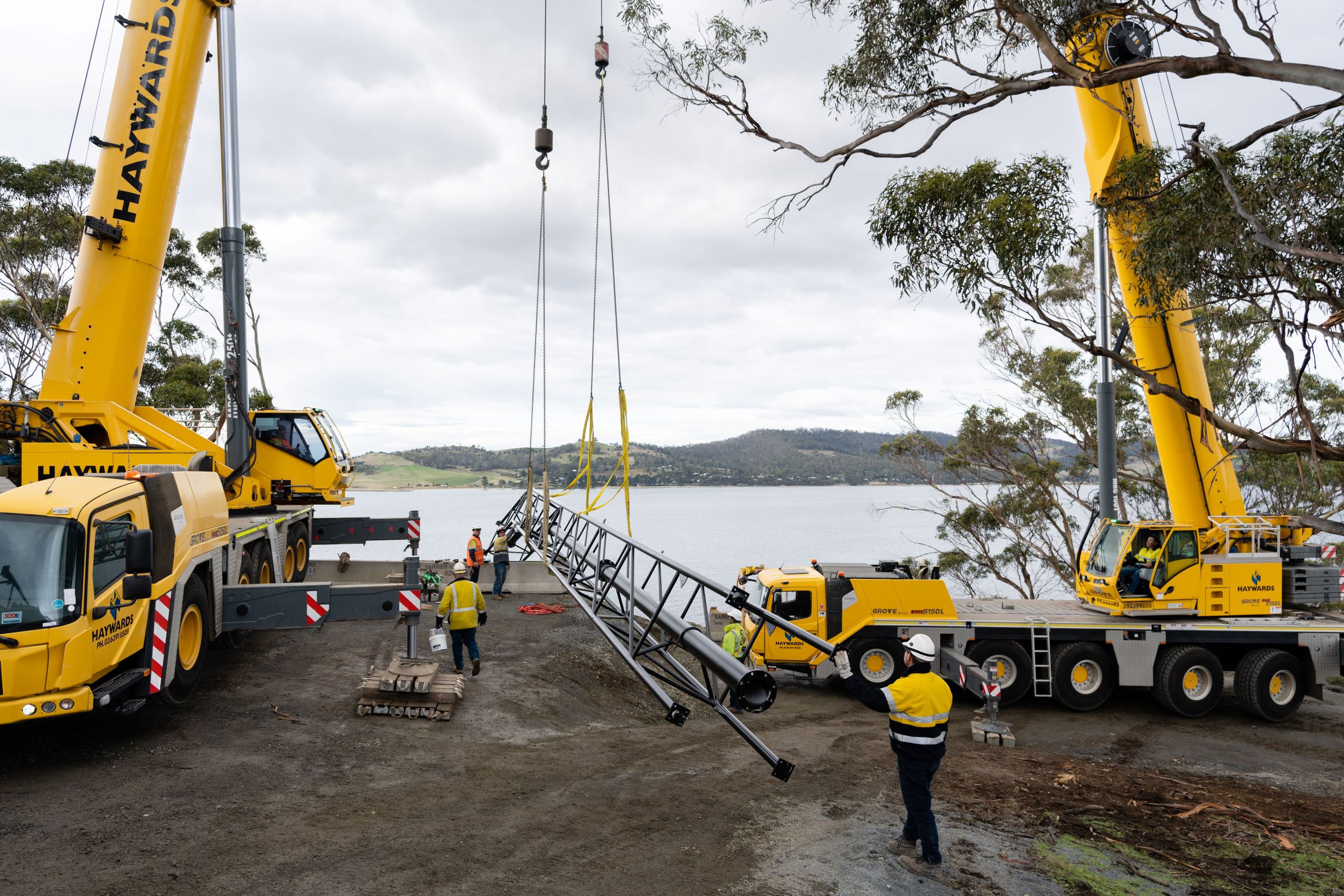 The state's top engineers and engineering projects have been honoured at the 2023 Engineers Australia Excellence Awards - People & Projects Tasmania, held at Blundstone Arena tonight.
"The Engineers Australia Excellence Awards mean more than just accolades for top achievements. They recognise the significant daily contributions of engineers to our communities," said Darren Beattie, Engineers Australia GM Tasmania.
"Those who are recognised lead with distinction, always keeping community and environmental well-being at the forefront. The awards grant them a platform to highlight their work and to bolster the reputation of the engineering Profession. Through this celebration, we not only validate their efforts but also pave the way for the upcoming generation, setting a clear and ambitious roadmap for the future of engineering."


Tasmanian Project of the Year
Bruny Island Submarine Cable Replacement by Shaw Contracting
The Bruny Island Power Cable Replacement Project represents a superb blend of technical exactitude, innovation, safety, and environmental sensitivity in the delivery of a critical community asset. It stands as a testament to problem-solving, adaptability, and the high standard application of engineering principles. The work to replace the cable was a complex project, due to the proximity of the Marine Reserve and technical challenges with getting the cable ashore at Tinderbox.
Tasmanian Professional Engineer of the Year
David Gerke
David Gerke is a highly skilled specialist civil engineer working across small to large multi-discipline projects for locally, nationally, and internationally in the water and power industry. his award provides well deserved recognition of David's extensive contribution to Tasmanian, Australian and Asia Pacific civil and power generation engineering design, project management and team leadership over a long career.
Tasmanian Emerging Professional Engineer of the Year
Jarrod Thomas
A project engineer at BridgePro Engineering in Tasmania, Jarrod Thomas is passionate about developing solutions for complex problems. Experienced in the design and construction of marine and civil infrastructure,
his engineering achievements and service activities elevate the engineering profession.
The Engineers Australia Excellence Awards seeks to recognise and reward outstanding achievement in engineering. Local winners will go on to represent their division at the national awards in Melbourne on November 29.
Ends.
Media: Lisa McKoy 0468 366 691 | lmckoy@engineersaustralia.org.au